Dr.  Sheri Meyers on how to confront a cheating spouse.

By Doug
Linda has blogged before about how to confront a cheating spouse and the other person based on her own ideas, but we thought this would be a good resource for you as it comes from an expert in the field of infidelity and relationships – Sheri Meyers.
Last week we received an email from her publicist regarding a new book that she has recently published called "Chatting or Cheating."  Included in the email was a press kit that included the following article on how to confront a cheating spouse.  Please read on.
How to Confront Your Partner if You Catch Them Being Unfaithful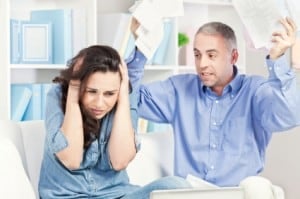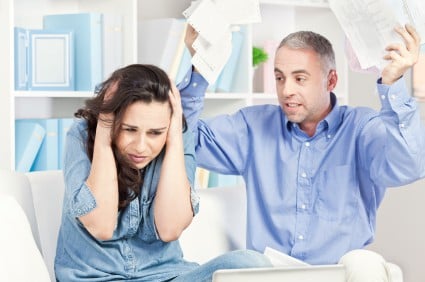 Before you even consider confronting your partner, it is essential that you have proof – not a hunch, an idea or fear, but real, tangible proof.
If you suspect your partner's having a cyber, emotional or physical affair, don't make accusations until you have concrete evidence to make your case and get a confession. After all, a confession is what you're after. Once you have a confession you can work out a solution.
To confront your partner, you must have proof of the infidelity, such as text, e-mail, or voicemail messages; a private detective's report; a piece of clothing you found that doesn't belong to you; even a recorded phone call or photographs – something that you can produce as evidence of the infidelity, as a nonnegotiable and undeniable 'checkmate'. Without proof you will look like a distrusting fool at best and, at worst, you will ensure that your cheating partner learns to better cover their tracks.
PROOF is your ally.
PROOF is the essential ingredient you must acquire before the confrontation.
Only when you have PROOF can you proceed.
Once you have proof and are ready to confront your partner, the most important thing to do is remain calm. Remaining calm, cool and collected will be the deciding factor in your success or failure in confronting your partner and getting to the truth. Do a personal check-in and make sure that you are emotionally prepared for the outcome of the conversation. When your answer is, "Yes! I'm ready," make a plan to confront your partner and discuss the affair without any interruption. Choose the time and place carefully.
Think conversation, not confrontation. Approach your partner in a rational, non-threatening way. Stay calm and remain focused on getting to the truth. At first, your partner may resist a wake-up call. Listen carefully to your partner's answer so you can accurately assess the situation. Present your hard evidence to punch through any denial. Be prepared for escape clauses and dismissal of your accusations (i.e."We're just friends, that's all.", "We're not having sex." "You're crazy!" etc.). Keep remembering that your purpose is to get the truth. Keep telling yourself, "I am calm. I can handle this. I want the secretiveness to stop. I want to get to the truth."
Your partner will probably be in shock and denial. But no matter what your partner says or does, you must persevere. Limit the questions – be diplomatic and non-combative. Studies show that cheaters shut down and lie when asked to many pointed questions such as, "Who were you with?" "Why did you lie?" "How could you do this to me?"
These are the kind of questions that will get your partner to withhold the truth, become defensive, and clam up because they feel scared, trapped and cornered. The more calmly you deal with the truth, the more your partner would tell you the truth. Although, it may feel immensely difficult to come from a place of love and understanding right now, LOVE is the most effective tool to use to get to the truth.
Apply the Oreo cookie technique to stimulate conversation, get to the truth, and come together to resolve your problems. Let's face it, to hear your partner admit that he or she has cheated on you hurts to the core. However, the truth can also be the doorway to a better and healthier relationship on the other side.
How to Confront a Cheating Spouse -Try the Oreo Cookie Technique!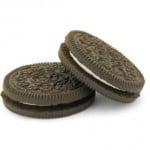 The chocolate (POSITIVE) – Start with: "I love you. I'm devastated. I need to talk to you about this. I want to hear the truth. I want to understand and work this out."
The filling (THE PROBLEM) – Show your partner the evidence: "This is what I believe. This is what I know. This is what I'm concerned about. This is how it makes me feel."
The chocolate (POSITIVE) – Complete the Oreo Cookie with the positive: "I want us to work this out. I want to save our relationship. I want to get to the truth, so we can work through this. I'm not sure how we're going to get through this, but that's what I want, and this is what I need from you to get there."

Sheri Meyers, Psy.D, a licensed Marriage & Family Therapist in Los Angeles, CA, is a highly respected and sought-after infidelity and relationship expert for network TV news programs.  Click the following link to learn more about her book, "Chatting or Cheating."
Other related posts:
How to Catch a Cheating Spouse