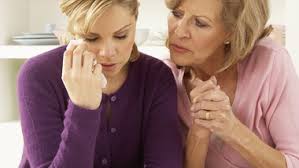 In our situation, our children were still rather young when the affair was going on. Our oldest was only about 17 and our youngest were about 11. We chose not to tell our kids about anything. If they were adults at the time, would we have? Who really knows?
It's a tough dilemma and one that many couples wrestle with as they try to work their way through the recovery process.
Obviously at times the kids find out and then the question becomes…How much do we tell them?
I'm sure that telling your grown children could have some benefits like potentially bringing the family closer together or teaching your children valuable lessons about forgiveness, reconciliation and healing. But then you can also look at some of the cons as well, such as unnecessarily subjecting them to hurt and negative emotions while potentially creating a situation where sides are taken causing a division within the family.
One thing is for certain…it is a personal decision that should be considered very carefully.
That said, we are wondering what your take is on this topic.
So our discussion this week centers around the following questions…
Should you tell your adult children about the affair? Why or why not?

If so, how much information do you divulge?

In what situations do you feel it is definitely not appropriate to tell the children?

If you did tell your adult kids about the affair, what was their reaction?
We would love to hear experiences, advice and tips from anyone who has had the misfortune of living through this scenario.
Please keep in mind that we are talking about adult children here, not small children.
Please respond to one another in the comment section below. Each person leaving a comment is not an isolated incident.
Thanks!
Linda & Doug