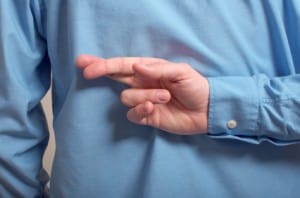 One of the toughest obstacles that couples face after infidelity is when the cheating spouse refuses (for whatever reason) to end the affair. Naturally this has to happen for there to be any chance at saving the marriage and recovering from the affair.
Statistics from Google on search terms verify that several thousand searches are performed each day that are related to this tough issue.  It's obviously a very big problem.
But how can you get the cheating spouse to stop the affair? Experts vary in their opinions on this. Some say that you cannot get them to stop, while others say that you can by giving ultimatums, separating, or even filing for divorce (but not necessarily going through with it).
What we'd like to do this week is gather as much advice, success stories or suggestions as possible to help those readers who might be experiencing this painful problem.
This subject has been discussed quite often in the comments and on a few of our posts, but we wanted to bring it even more to the forefront for those who may have missed this information previously.
With this in mind, here are some questions to consider:
What was the turning point in your own affair experience that caused your spouse (or you) to end the affair?
As the betrayed spouse, do you feel there anything that you can do to help this process along?
What advice would you give to the those whose spouse won't end the affair?
Let's try to get as many ideas as possible to help others!
As always, please respond to each other in the comments.
Thanks!
Linda & Doug
[wlsp_signup]
LINESPACE