Forgiveness is the best gift you can give yourself and forgiveness wholly benefits you. It lifts the weight of anger from your shoulders…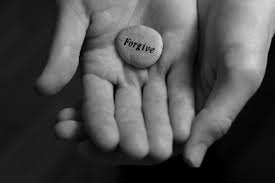 By Linda & Doug
When our spouse betrays us with another person, the sadness, grief, and negativity that we feel threatens to swallow us whole. Even though this is a normal experience, it's not an experience that we should allow to take over our entire lives.
Whether or not we choose to stay with our betraying spouse has nothing to do with the necessity of forgiveness. Whether we stay or go, we must forgive. The reason we must forgive is because forgiveness is about our own wellbeing and not about our spouse.
You see, the costs of not forgiving are entirely too high. When we do not forgive, we actually suffer more health problems and a shortened life span. We also suffer mentally and anxiety and depression become our closest friends.
But, it does not have to be this way. Whatever you have been through, whatever your spouse has done, and whatever you think about the situation is beside the point. You must forgive for you.
So, what exactly is and what isn't forgiveness?
Well, let's start with what forgiveness is not since popular culture sometimes confuses forgiveness with things that it is not. Forgiveness is not letting someone off the hook. Forgiveness is not giving your spouse a get out of jail free card. Forgiveness is not about denying what happened or pretending like an affair did not occur. Forgiveness does not mean that your feelings no longer matter. Forgiveness does not minimize infidelity. Most of all, forgiveness is not an event that requires you to go back and take more abuse and more of the same bad behavior from a betraying spouse.
Now that we have this out of the way, let's talk about what forgiveness is. Forgiveness is an experience and a process that takes time and requires a radical change in thinking. Forgiveness is also a behavior and an active choice that you make.
Forgiveness is unselfishness love. Forgiveness is empathizing with another viewpoint. Forgiveness is learning how to be 'right' with yourself no matter what your spouse does. Forgiveness is actively refusing to have your life controlled by bitterness. Forgiveness is emotional freedom for you. But most of all, forgiveness is done for YOU and for you alone since it is the greatest gift you can give yourself.
How can I possibly forgive my spouse?
Forgiving your spouse for infidelity could be the hardest thing that you ever do. But, it does not have to be if you learn how to forgive. In order to forgive, you must first begin by living your best life. You must do things that make you feel good, spend time with people who make you feel good, exercise, and get adequate sleep.
Being able to feel good about you is really the first step. We get flooded with anger and resentment when we are not as happy as we could be and when we are not living our best life. So, we must get our own house in order and put our mental health as first priority.
Next, we need to set boundaries and learn how to speak and behave in ways that clearly communicates to others how to treat you. They say we teach people how to treat us and this is absolutely true. If people do not treat you well by breaking their promises, lying, deceiving, and harming you, it is time to cut these people out of your life. More importantly, you must begin to teach your spouse how to treat you. There must be a penalty when he/she treats you in hurtful ways. You must stick to the penalty.
Then, we need to start reframing the situation. Each of us tells ourselves 'stories' about the events and people we interact with daily. You must re-tell the story of your spouse's affair in a way that alters your perception. Now, this is not about denying the affair, but learning how to perceive it in a way that is not so hurtful to you.
For example, when you think of your spouse's affair, you might think to yourself: "My spouse had an affair because he no longer loves me and he no longer loves me because I do not look like a 20-year-old anymore. He had an affair because I am worthless."  Objectively speaking, that perception is absolutely wrong since your spouse had an affair because of him/her. 
So, when those thoughts come up in your mind, you would re-write (or reframe) your story in this way: "My spouse had an affair because of issues with my spouse. I am beautiful, lovable and inherently worthy. What my spouse does or does not do is not the thing that determines my worth." This is the essence of re-framing—creating a reality that is closer to the truth and letting go of a reality built on pain.
Finally, we need to be at peace with the fact that good people have affairs. (There are many reasons good people have affairs, but that is not the purpose of this post.) Still, the fact remains that good people make mistakes. All of us have made mistakes in the past and all of us will make mistakes in the future that hurt others. So, you are allowed to love your spouse wholeheartedly while despising their behavior.
In other words, if your spouse was always a good person prior to the affair, he/she is still a good person now—a good person who has made a terrible mistake that has harmed you in innumerable ways. But, if you want to forgive, you cannot get the act confused with the person.
What if my spouse is a bad person and unforgivable?
If your spouse is truly a "bad "person or a toxic person (abusive, violent, addicted) then perhaps you need to leave. There is no changing a zebra's stripes just like there is no changing someone who seems to have a bad core. It may be in your best interest to get help from supportive friends and leave. But, the notion of forgiveness still applies. You still must forgive because forgiveness takes a weight off your soul.
In Summary
Forgiveness is the best gift you can give yourself and forgiveness wholly benefits you. It lifts the weight of anger from your shoulders, it helps you breathe more freely, but most of all, it restores emotional wellbeing and makes you a stronger person.
While you did nothing to cause the affair and do not deserve what happened, you are still affected by it even though it is not your fault. Yes, that is absolutely an injustice and things happen throughout life that we neither cause nor deserve. This is a part of life and everyone has to deal with something. But, the good news is, you can make a decision to forgive. You have the power to change your own perception. You hold the key to your own best life in your hand. So, take a deep breath and decide it is time to forgive.
Please take a minute to share your thoughts and experiences of the forgiveness process in the comment section below.  Thanks!