I am opening the door a bit more to the idea that forgiveness can happen. I don't have to rush it. But I don't have to keep refusing it either.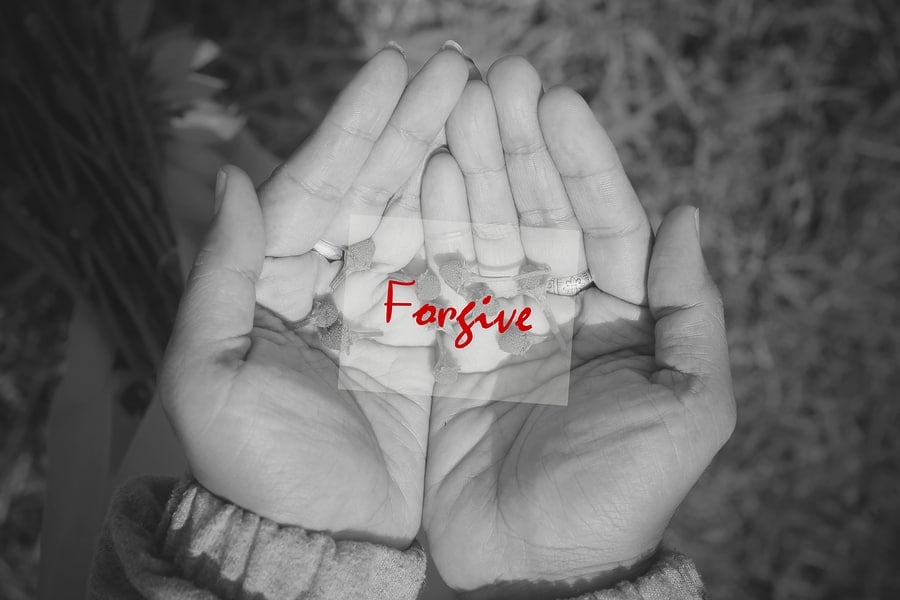 By "Tryingtogetover"
God bless our couples therapist. I know there are a lot of lame ones out there, but I struck on a good one with my first, terrified phone call after D-day number two (literally a whispered call I made from within a closet at work). She coached us through our third and
final D-day
two months later and is with us still, a little more than two years down the road.
Her only miscalculation was, early on, indicating that my goal could be forgiveness. The idea enraged me.
My goal was
saving my marriage
, and as far as I was concerned, that required him to change but forgiveness did not need to play into it. Forgiveness is for our higher power. Or, for me when I forgive my kids for behaving like the age they are. I'll also forgive a friend for a dumb act that happens once. And all of that.
Forgiving my husband for a long, deliberate and calculated affair that required 24 months of deceit,
followed by lies
that went on long after that? Hell. No. I'm not that stupid.
I read a book early on that indicated, as much expert advice does, that forgiveness was a gift to give myself, so that I could move on. But it never felt that way. It felt like forgiveness would gloss over my pain and make me a dupe all over again. I have a hard time, even now, looking back on how trusting I was. I keep thinking, "never again will I be like that" and "never, ever will I forgive."
So, it's with some amount of sheepishness that I admit that I recently felt forgiveness despite myself. It crept in, and I actually pushed it away. I think it came because, with the passage of time, I see that my husband can't escape what he did, and it haunts him. This gives me the constant moral higher ground, which makes me feel a little sorry for him.
I pointed out to him, in therapy, that he will be lucky enough to die with a partner who was always faithful, and that I will never have that. He looked so crushed. I think most men want to be good,
to be superheroes
, to be considered great and constant husbands. He can't have that back.
Looking over at him as he tackled the irreversible nature of his bazillion mistakes…I felt sorry for him. I had an out-of-body experience and pity washed over me. I do, after all, love the man. I have known him 25 years, and I know he would take back everything evil that he did if he could.
At that moment I also knew that my anger at him was separate from knowing that he had, unfortunately, ruined his own life story. That's the nugget of compassion that turned into a feeling of forgiveness. It required separating my own poor-me thoughts out of the equation for a moment.
The feeling didn't last, but it happened. Then I snapped back into my own familiar thoughts and felt mad again. During all the internal back-and-forth I saw a recommendation on these boards for the book called 
How Can I Forgive You? The Courage to Forgive, and the Freedom Not To
, by Janis A. Spring. The title appealed and the reviews were good, so I got it. I haven't read it straight through, but I have been jumping around in it, and it's helpful.
The basic premise: You can accept rather than forgive. The author especially recommends this in cases where the person who hurt you completely denies your pain. Part of the idea, roughly, is to come to a place of that happened rather than torturing yourself with why did that happen?
But Spring recommends considering forgiveness if the person who hurt you 1) is truly sorry and 2) has changed their ways. Both of those apply to my husband, so then I had to consider all the reasons why I was refusing to forgive. The author lists a lot of them, and they're not noble. The one that rang true for me is that I feel, as long as I don't forgive, I am a little protected. But it's a false sense of protection.
In this video, Dr. Spring gives us an example of genuine forgiveness vs cheap forgiveness…
So, I am opening the door a bit more to the idea that forgiveness can happen. I don't have to rush it. But I don't have to keep refusing it either.
My husband is struggling with what he can never undo, and with the fact that he has been his own worst enemy. And I feel bad for him. And I admit that makes me feel lighter. Maybe it's a bit of forgiveness. Maybe it's just that I no longer feel so bad about myself. Either way, things are feeling better.
*************
Thanks so much to 'TryingToGetOver' for sharing her experiences with us in the aftermath of an affair.  We love to share articles from our readers.  So if you'd  like to submit an article for us to possibly post on the blog, feel free to contact us about your ideas.