Shame and suffering are linked, as are forgiveness and recovery. Many experts agree forgiveness can have a profound impact on one's health.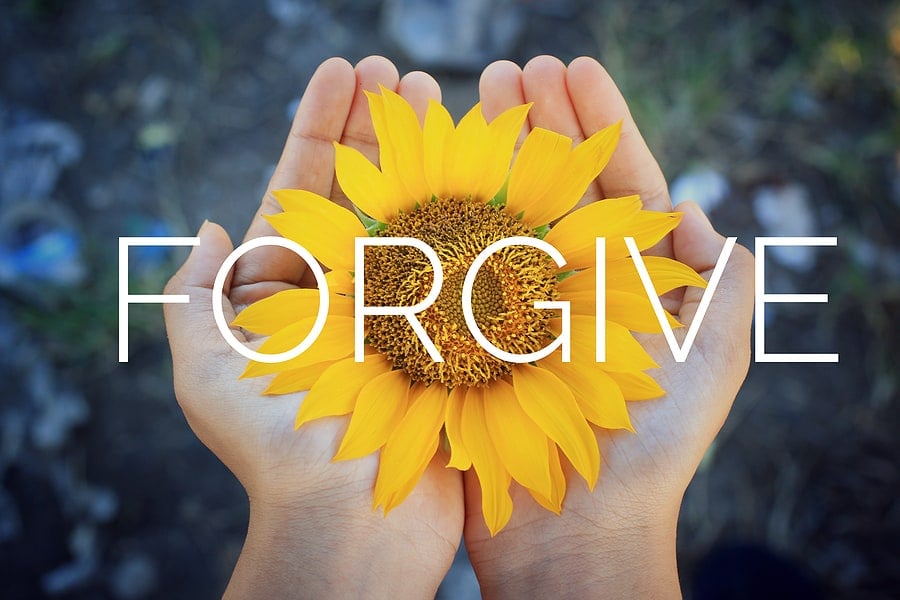 By Mel Faith
Shame and suffering are linked, as are forgiveness and health. On a purely emotional level, this has been accepted for generations – but psychological science is beginning to prove that the ability to forgive (both others and oneself) can have a profound impact upon one's health and wellbeing.
Shame and guilt are toxic emotions which are often felt unnecessarily. While they may be useful in personal development (they teach us how not to behave, for example), when they last after all apologies have been made, and strike when only we ourselves believe that we have anything to apologize for, then they become damaging.
Forgiveness and Recovery – Grace
Those who are afflicted with an inability to forgive themselves may feel themselves 'unworthy' of recovery. They may believe that the way they are is fixed, and there is nothing to be done about it because they are intrinsically 'bad' or 'mad'.
'Twelve-Step' programs experience a degree of success because they combat shame by encouraging participants to believe that their self-perceived 'sins' are forgiven by a 'Higher Power'. This makes them feel more deserving of self-compassion. This 'grace' is a powerful concept which can change lives.
One must participate in one's own emotional recovery, and this will not happen unless one feels that the effort is worthwhile. If you consider yourself worthless, you're unlikely ever to make the effort to heal yourself.  Indeed, those who cannot forgive themselves are likely to become so mired in shame that they plunge deeper into the trauma of their own issues.
The same also applies to forgiveness of others. If you can't forgive someone for something they have done to you, then you can never let the hurt of that issue pass. We all need to learn forgiveness if we are to develop into emotionally healthy individuals. 
Here is an excerpt from an article, Amazing Grace: How Unconditional Forgiveness Assists Recovery, by Rita Milios where she provides us with a Forgiveness Imagery Exercise adapted from her book Tools for Transformation. Rita has used this imagery many times with clients, and has seen amazing transformations as a result.
Forgiveness Imagery Exercise
Find a comfortable place and relax your body completely. Place all your attention on your breathing, noticing how your lungs expand and your diaphragm recoils as you relax into a quiet meditative state. Once you are relaxed completely, imagine on your mental screen a stage like actors and actresses use. On this stage picture both yourself and the one you need to forgive. (This may be another person or it may be an aspect of yourself, one of your "shadow" parts.
First state the reasons for your non-forgiveness to the other person/part. Take as much time as you need. Let out all your frustration, anger, and hurt. Get your feelings fully out into the open, and be perfectly clear about how you feel.
Then let the other person or part of you have a turn. Stand quietly as the other tells his or her side of the story, the reasons he or she acted the way they did. Do not interrupt; just listen, and you may be surprised at what you hear.
When the other has finished, send him or her love. Imagine it as a large pink cloud (representing unconditional love) emanating from your body and passing between the two of you to envelop the other. As the pink cloud surrounds the other (person or part of yourself), see their image begin to fade and dissipate into the cloud, until they become just a part of the cloud itself. Then see the pink cloud dissipate completely, until there is nothing left of it. As the cloud dissipates, say to yourself, I forgive you. I release you from my life. Say this three times. Feel the weight lifting from your shoulders. Feel the exhilaration and freedom gained by no longer being bound to this person or shadow part. Feel the peace of mind this release brings, and bask in these positive emotions for a few moments. Then say emphatically to yourself, I love and approve of myself.
Take in a few deep breaths and slowly return to your normal, fully conscious state. Open your eyes, feeling refreshed and rejuvenated, peaceful and full of loving energy.
Please leave your comments with respect to your own process of self-forgiveness and/or forgiveness and recovery.
---
Mel Faith is an editor and writer with a specialist interest in addiction, anxiety and depression related pieces. In her previous career she worked within the health care arena and now as well as writing, she volunteers for a number of mental health charities too.