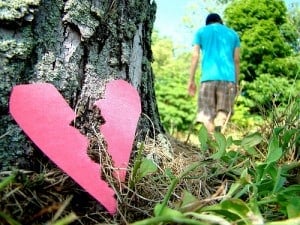 They lurk at the back of your mind. They barge in when you're having a pleasant moment and they keep you up at night. Worrisome questions prevent you and your partner from rebuilding trust after an emotional affair.
No matter how many times your partner has apologized for cheating and showed you how many real changes are in process, questions likes these can ruin it all…
"How do I know he won't cheat again?"
"What made her have the affair in the first place?"
"Is there something about me that caused my partner to turn to another?"
These are upsetting questions and they're understandable. It's normal to want to know why your partner had an emotional affair and also to want to prevent another one from happening.
Unfortunately, when questions like these come up, your reaction can put even more distance between you and your partner and that's the last thing your healing relationship needs.
When a question like, "Will my partner have another emotional affair?" comes to mind, it brings with it emotions like fear, anger and anxiety. You watch your partner with suspicion (even if there's no proof) and you pull away.
It's nearly impossible to repair intimacy and trust with troubling questions like these dominating your thoughts, but they are normal because of what happened. Your partner DID have an emotional affair. You aren't making that up! You don't want to go through the same pain again and so you unconsciously defend yourself and hold back.
It's important to be wise as you're rebuilding trust. There are no guarantees about what the future holds. A second emotional affair might happen…or it might not.
It's equally important to remember that your actions today help pave the way for your future. If anxious questions are your primary focus, they will grow and so will the distance between you and your partner.
Instead, take these 3 steps to healing and rebuilding trust…
1. Inquire.
As uncomfortable as it may be, it's essential for you both to understand what was going on in your relationship before and during your partner's emotional affair. You can do this individually or as a couple.
Remember, for the purpose of this exercise get curious and inquire without blame. This is about learning in order to move forward together– not about blame. If your partner has not taken responsibility for having the affair, this is something to talk about at a different time.
For now, focus on what your habits were during the time before (and during) the affair. Think about how you felt and what you were spending most of your energy on then. Try to be as factual as possible.
2. Find the holes.
As you do this inquiry, you're probably going to notice patterns emerging. Maybe one (or both) of you was very busy with an ongoing project at work. Maybe there was a disagreement that never got resolved. Maybe your relationship was running on auto-pilot.
Look for the gaps or "holes" in your relationship that are possibly still there. These may be because of temporary situations or could result from unhealthy dynamics that have always been present.
Relationships holes can feel like: neglect, disrespect, ignored, dissatisfied, unacknowledged, resentful or another emotion. They are holes because they are places where you and your partner have been torn apart in some way.
Just identify the holes and don't try to analyze or assign blame for them. It's likely that you each contributed to the holes forming in your relationship. It's also likely that you and your partner may see different places of separation because you each have a unique experience of your relationship.
3. Fill them.
Essentially, the holes you find in your relationship reflect unmet needs. To rebuild trust and move closer together again, you and your partner can start to fill the holes. Don't make it your partner's job to make you feel a certain way; instead, do what you can to provide yourself with nurturing care.
Then, make requests and create agreements with your partner to address your needs. For example, if you need to feel respected, regularly nourish yourself with respectful thoughts and actions AND ask your partner to speak to you with kinder words when you two have a disagreement. When making a request, be specific and ask for what you do want. 
This is a process, so be sure to notice and appreciate any improvements. Build on them and know that you're moving together in the right direction.
---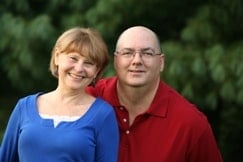 Susie and Otto Collins are relationship coaches, authors and speakers.  Find out what the "Magic Relationship Words" are and how you can use them in your communication to create closer connections with your partner, spouse or lover.
You can check them out here: Magic Relationship Words
[wlsp_signup]
LINESPACE