Clearly, the biggest fear for the majority of readers is that an affair could happen again.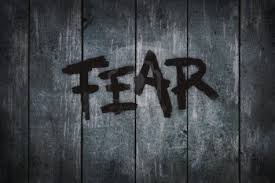 By Linda & Doug
(This article was originally posted on Jan 25, 2013 and updated on 2/2/21.)
You might be aware that a few weeks ago we conducted a brief survey of our readers where we asked 16 questions.  One of those questions was:
What is the biggest fear for you right now when it comes to your relationship?

It was a bit of a chore to sift through all of the responses for some of the other survey questions in order to get some sort of common theme.  But for this question it was quite easy.
Clearly, the biggest fear for the majority of readers who responded is that an affair could happen again.
This fear applies to whether the affair could pick up again with the same affair partner or that a new affair might start with someone else.
Here is a sampling of some common responses. They are worded differently but they are all saying the same thing. 
That given an opportunity to "connect" with someone else, he won't have the skills or desire to say no.

My biggest fear is that this will happen again one day, I go back and forth everyday on this

My spouse becoming vulnerable again, or forgetting about the pain it has caused when time goes by

Being hurt again.

It will happen again once back in the office.

A slip up would end in divorce.
That he still loves her and after a year, will start it again and I had wasted all that time and emotion on the relationship instead of moving on
If I count on him again, and allow myself to become dependent on him, and secure in our relationship, this will happen again and I won't be strong enough to get through it again.
That he is still clueless about his why, and that it could happen again.
That she will call again or that someone else will come along to fill whatever part of him I can't.
My biggest fear is that when another opportunity presents itself my husband will relapse.
That he will continue to cheat with her.
The impossible happened….so, it can happen again.
He might start a relationship with her again.
I'm afraid of another EA, either with the same person or someone else.
That my wife will leave me.
That it will blow up again, although if it does I do know that I am done!! So why do I look over my shoulder? I guess I want the guarantee that can't exist.
That we will do the work, I will forgive him and make a commitment to the future, and then he will betray or disappoint me again.

It happening again and him not being honest or not being able to see signs.

Discovery that my husband has resumed contact with her.
That he will let his guard down, or that things won't be going well between us the next time she tries to make contact.
That my husband will reach out to is EA partner again or go to someone else.
That he will change his mind and leave again. That he will lie to me again.
That my husband doesn't know the whys and will do it again.
That my H will reestablish contact with the AP through a hidden email or phone number.

So what do you think is the root of the fear that an affair could happen again?
We think that for the most part it ultimately boils down to trust – or lack of it – that is.
The fear is present because most of us are so afraid of being hurt again that we do not allow ourselves to be vulnerable enough to completely trust our spouse. 
It is the realization that we really have no control of the actions of our spouse and to trust them again is a leap of faith, even though perhaps they may be working hard to rebuild our trust.
It is so difficult to understand the mind of the cheater so we tend to perceive that an affair happens without much thought or realization of the possible consequences.  The affair happens quickly and before they know it they are in way over their heads.  Aware of this realization, it is difficult not to have the reservations that were mentioned in our survey.
It's a lack of trust in that what our spouse is telling us is true. 
It's not knowing for certain that any changes that our spouse has made or that were made in our relationship are real. 
It's not trusting that those emails to a co-worker were strictly business related. 
It's not trusting that our relationship is to a strong enough point yet where our spouse still might be tempted. 
It's not knowing that our spouse has truly looked within to determine and understand why he/she was vulnerable to an affair in the first place.
You can read a zillion articles on line about affair prevention and relapse and most will tell you pretty much the same thing – that you have to set and enforce marital boundaries, communicate well, be honest, have fun together, etc.  All of those are certainly important and necessary for preventing an affair, but until the cheater really looks within and determines why the hell he/she did what he/she did, none of that other stuff is going to do much good.  It's like building a house on sand.  The foundation is not stable enough.  It's too soft.
Once that introspection has been done and the betrayed spouse starts to see real concrete changes in the cheater's actions and that he/she is putting forth tremendous effort to  rebuild trust and work on the relationship, then trust can start to really take hold and mean something. 
Eventually, the fear that an affair could happen again will subside and ultimately disappear.
In this brief video, Psychotherapist and New York Times bestselling author Esther Perel answers the question: Once a Cheater, Always a Cheater?
As always, we wish you much success on your journey to recovery. Remember that you are never alone.  Please share your thoughts in the comment section below.