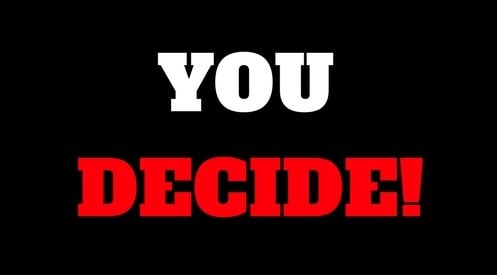 This is the latest installment of our 'You Decide' series where you will provide your opinion on a fictional affair scenario. In this particular scenario, Dale has  suspected that Susan was having an affair, but has struggled with whether or not to confront her.  
Dale and Susan were college sweethearts who have been married for 14 years. They have 2 young children. Dale works from home as a freelance writer and Susan works for a large insurance company.
Dale has noticed for the last several months that Susan had been pulling away emotionally and physically. It wasn't as if she was being mean or abusive or anything like that. Just somewhat distant and not interested in sex all that much.  It was like she was always preoccupied.
At first he chalked it up to her being massively stressed out due to her recent promotion at work and her increased responsibilities. But after a little bit of time and a little bit of amateur investigative work on his part, he had a fairly strong gut feeling that Susan is having an affair with her boss.
He had no real proof in the way of incriminating texts, emails, photos or the like. Just the knowledge that Susan was working a lot of late hours and that she and her boss, Steve had a few business related trips that they had recently gone on with the rest of their team. The latest trip however, was just the two of them.   
Since Dale had no real proof, he was very hesitant to approach Susan with his gut feeling and instead had been extra supportive and loving towards her and had been taking care of 90% of the household chores and kid-related responsibilities. He thought it best to try and rebuild a connection with Susan and prove to her that he is the better choice.
Unfortunately, he got to his breaking point. He so much wanted to confront Susan, but with no real proof, he knew that she would only deny it.  He also felt a confrontation would only serve to push her further away.
So one night, he mustered up the nerve to approach Susan.
Here's what he did…
He told her he knew she was having an inappropriate relationship and said that he did not need her to confirm or deny it. He asked her to end the relationship and have no further contact with the other man.
He finally told her that he had an obligation to their family and that he was concerned about her welfare and health as she is so withdrawn and appeared lonely.
Susan's face kind of went flush, she locked her eyes on Dale – as if in shock. She listened to everything and then walked away. They then went to bed as normal with Dale kissing her good night.
The next morning, not a word was said by Susan and it was as if the previous night's conversation never occurred.  After a quick breakfast, she jumped in her car and drove off to work.
So what does Dale do now? You Decide!