This is a warning, I am a betrayed spouse, and I have never taken the opportunity to engage in an affair so I am strictly speaking from speculation and not from experience.  I may offend some of you who have been involved with someone outside your marriage, but I am just voicing my opinion and therefore I may be totally off base. My question is this: Are emotional affairs (or any type of affair) true love or just a game?
I wonder when someone becomes lured into an affair if there is some kind of hidden agenda or something that they are hoping to gain personally that has mostly nothing to do with their marriage or the affair partner.
Doug commented that he found in Tanya what was missing in his marriage.  Did he really mean he found in the affair what was missing in his life?  Was Doug feeling bored and insecure because of his marriage or because he was feeling the stress of his life and that life wasn't that much fun anymore?
Was he feeling insecure because his life was passing him by and he had not accomplished everything that he had wanted or was it because I wasn't giving him everything he needed? What was he trying to fulfill by engaging in an affair?  What game was he playing with himself and everyone else?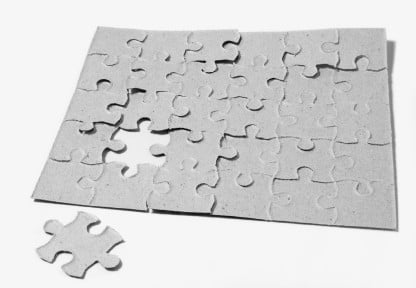 What was Tanya's reason? I cannot honestly speak for her, but for myself, I would have been enticed into a marital affair to prove a point.  I would have wanted to prove to Doug and myself that I am good enough for someone to treat me the way I deserved to be treated. To prove that I was OK and that I have been right all along, and that Doug was an unloving and uncaring husband. Would I have been thinking logically?
Think about all the lies and manipulations that had to keep this unhealthy relationship going.  Doug claimed that he never lied to Tanya.  Honestly, I find that hard to believe. If he really looked back at the relationship he would find that he was lying to her every day.  It may have not been straight out lies, but lies of omission, or stretched truths.
When she asked him about his weekend was he completely honest and divulge every detail? When he talked to her on the phone did he tell her that we had great sex and then spooned each other all night?  When she complained about her husband, did he tell her what he really thought–that she complained a little too much about her husband?  I don't think so.
What about Tanya, what was she receiving from the affair? Did knowing that even though Doug had a pretty attractive wife at home, he had chosen her to help boost her self esteem? Did she make herself appear more easy going and exciting than she really was to keep Doug interested?  Was she always honest about her husband?  Did she use jealousy to her advantage?  What was she really receiving from the emotional affair?  What game was she playing?
After I found out about the affair the game became more exciting and complicated. It was exciting because now Doug had two women hanging all over him. Who could blame him?  What middle age man wouldn't want that? Doug played the game perfectly; he was having his cake and eating it too.
I believe he revealed enough about the affair and marriage to keep both Tanya and I needy–but interested. However, when both Tanya and I became insecure and clingy he knew exactly what to say to get us of his back. "I don't enjoy being with you when you act like this." or "I have a hard time getting those loving feelings back when you behave like this."
As Doug has pointed out numerous times he wasn't being himself at the time.  He was very selfish and stupid, and I am sure my analysis of the situation confirms this.
I am sure that as Doug is reading this he is either very angry at me, or feeling really guilty. He shouldn't feel guilty about doing this to Tanya because I believe in some ways she was manipulating him. She used his easy going personality and good nature to her advantage.  She knew that he was too nice to completely cool things off even though he told her he couldn't do this anymore.  I wonder in some ways did she have her cake and eat it too?
Did she subtly mention Doug to her husband to make him jealous and therefore receive her husband's much needed attention? I am sure if Doug thinks about the relationship he can remember times when she was playing a game with him as well.
So are emotional affairs a game or true love?  Obviously, I will never know the answer for sure.  I just wanted to provide some insight from a person on the outside looking in. I wonder if this is what a healthy relationship looks like.  Do we play games? Are we not completely honest with each other, act on selfishness and our own hidden agendas? I want to believe that this isn't the case. I would hope that a happy marriage would have honesty and unselfishness?  What do you think?