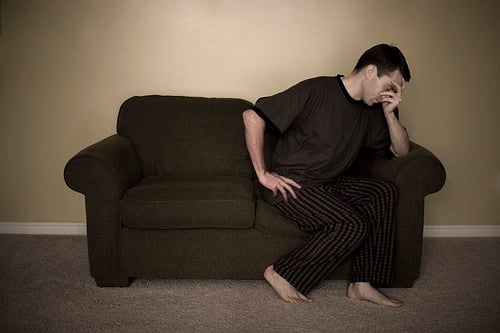 By Linda
One of the biggest misconceptions about an emotional affair (or physical affair for that matter) is that they end completely when the spouse finds out. 
Most people believe when the victim confronts their spouse about having the affair the spouse will admit guilt, promise to never do it again, bow down and kiss their feet, send flowers etc.
Well I can tell you from experience that is not the way it always happens and that was the most difficult part of recovering from infidelity – knowing that Doug couldn't or wouldn't let it go. 
He said that he was relieved I found out and that he had wanted to end it.  So why didn't he?  What could I have done differently to help him break free from the affair?
The "I fell out of love (and just love being in love)" Affair
In Dr. Robert Huizenga's  book "Break Free From the Affair" he discusses the seven different kinds of affairs, the characteristics of the affair partners, what will happen, the chances of the relationship lasting and what a spouse can do to increase the odds of saving the marriage.
I'm going to address the typical emotional affair, which Huizenga terms the "I fell out of love (and just love being in love)" affair.  According to  Dr. Huizenga, this person has found a "significant other" who has stirred those dormant feelings and this person once again "feels in love."  They experience a high level of guilt and conflict because they are married to a good person and their desire to "find that loving feeling" seems selfish and immature.
Intuitively they know that they are not on the right path.  This person "looking for love" is actually looking for the ideal, someone out there, who will project back to him/her that he/she is close to perfect.  This person needs to be adored or think another adores them. Being in love fills their emptiness.  Sexual intercourse does not need to be a part of this relationship, but often it may end the relationship.  The idealized images are held together by long phone calls, love letters, texts, e-mails etc.  (Can you tell I'm writing this for Doug's benefit?)
The characteristics of a person who has fallen out of love and loves being in love is often sociable, demonstrative, doesn't think too deeply, easy impressed, can be manipulative, can be very seductive, flirtatious and a tease, and likes to be around the opposite sex. These behaviors often cover up the inner emptiness and contradictory feelings. 
Does this sound like anyone you know?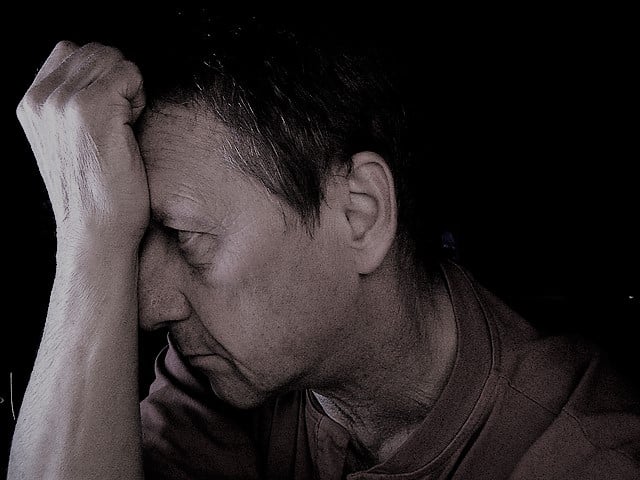 What can happen?
Dr. Huizenga discusses what a spouse can expect to happen during their affair.  He compares it to a roller coaster ride.  They will give all to their found "love" and at other times might find their way back to you.  The betrayed spouse will struggle with being ignored and feel that they cannot provide the "love" this other person seems to provide.  The cheating spouse will say "I love you but I'm not in love with you." They may depend on your stability, goodness and understanding.   The victim can also expect the feelings the cheating spouse has for their affair partner to fade over time.
So what is the best way to approach this type of emotional affair?  According to Dr. Huizenga, the best approach is to "back off!"
I know first hand that hearing from your spouse that they love someone else is devastating.  For Doug to give himself to someone else emotionally tore me apart.  When I heard this from him, I responded by making several mistakes in that I tried to pull out all the stops to win him back.  All my efforts really had no effect when you come right down to it.
The reason is that Doug had found all the stimulation and excitement he needed with Tanya, which in and of itself was a confusing thing to him.  By me adding more "pressure" on him it was overwhelming, and the result was that Doug basically closed the door to me.  This confusion was further fed by the fact that he was comparing Tanya to me, and all I was at the time was a needy, depressed, desperate woman.
So what exactly does backing off mean? 
Basically you need to chill out.  Stop asking questions.  Stop pressing.  Slow down.  Stop trying to get any assurances from your spouse.  Be patient, for this "in love" feeling will fade and the affair will run its course. 
Eventually the cheating spouse will ask himself or herself questions about the affair relationship and realize that it is not true love.  But he/she needs the space to figure that out on their own.  Your spouse doesn't need you pressuring or cajoling him or her.  
And I can tell you this ain't easy!
Getting Them to Let Go of the Affair with Contextualizing
To make backing off somewhat easier, I occupied my time and my mind by working on me and doing some of the things that I wanted to do.  But one other technique that I learned from Huizenga's book that I feel really worked to make Doug think about what he was doing was contextualizing.
Basically this involved making comments to Doug about my observations of his affair.  By doing this I pointed him in a better direction. 
A good example would be me saying to him something like "You know that the love you feel for her will eventually fade…"   I didn't say such things to start an argument but to plant seeds in his head instead.  It took time, but I truly feel that this worked quite well.
In closing, I think this following tip from Huizenga's book about emotional affairs is great and I felt the need to pass it along:
If your spouse is struggling with this type of relationship, make sure you hold and care for yourself.  Your spouse does not have the capacity to do this for you (or anyone) at this point.  Yes, you are OK.  Her/his affair says less about you and much more about the emptiness within her/him.  It is time for you to know you better.  Model for him/her what it means to be a person with a core, with integrity, with boundaries, with values, with meaning, with purpose and actively figure out what your needs are, and get them met.  Maybe she will ask questions.  Maybe she will not.  Maybe soon.  Maybe later.
Click the following link for more information about Dr Huizenga's book,  "Break Free From the Affair."