We thought you also might want to know about some of the mistakes that Linda felt she made during our affair recovery process.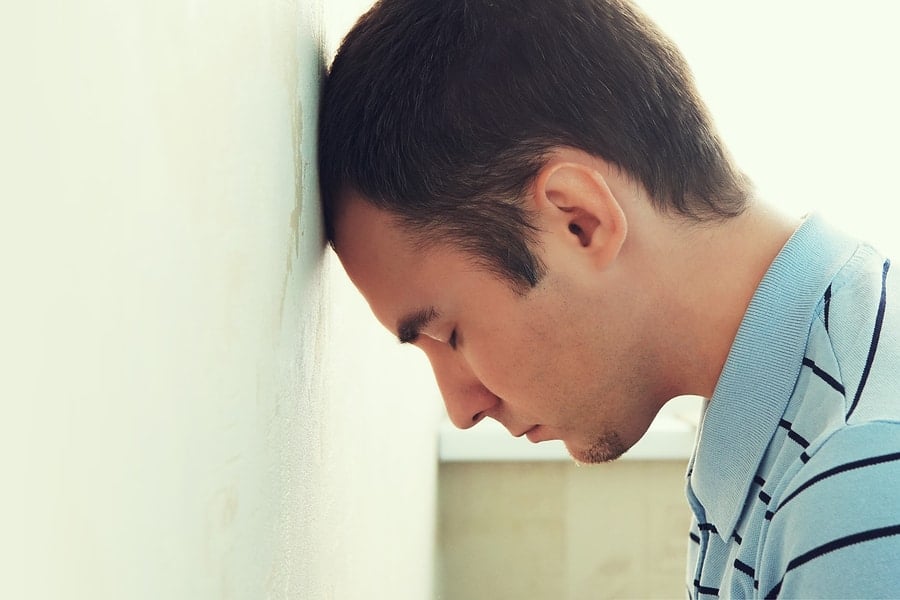 This post is actually a compilation of a couple of articles Linda wrote back in the earlier days of this blog. 
We hope that sharing the mistakes she felt she made during our affair recovery process is helpful to all of you who are now making your own recovery journey. 
We really don't want you to make the same mistakes we made during our affair recovery process.  So here we go…
Mistake 1: My first mistake actually occurred prior to the affair. I was too naïve in thinking that this sort of thing would never happen to us. I've read a ton of books over the years on a variety of subjects, but somewhere along the line I neglected to read about how to have a good, happy marriage. And it's not a subject they teach you in school.
Mistake 2: Overreacting when I initially saw Doug's cell phone usage. Looking back I should have attempted to remain calm, assess the situation, and gather more evidence while working on a logical plan on how to proceed. Instead, I looked at his phone constantly. I was dragging Doug out of bed in the middle of the night and firing questions at him. I was acting on pure emotion and I really didn't hear or understand most of what he was saying.
Mistake 3: Turning myself around on a dime. That is, acting like the perfect wife and doing everything I thought Doug wanted me to do. This confirmed to Doug that everything was my fault.
Mistake 4: Believing everything he said was coming straight from his heart. I read somewhere that when a spouse is involved in a marital affair you should believe nothing you see or hear. When we would have those late night discussions I believed that he had individually explored his feelings and came to conclusions on his own.
---
"The hardest part of my dealing with infidelity was not the affair itself, but what happened after I found out. There were many things I would have done differently…"
---
Mistake 5: Being uneducated about what I was really up against and that an affair is not all about love. I know now that an affair is based on infatuation which produces the same effects as a powerful drug. Combine this with the comparisons that occur and the constant affirmation from the affair partner, and it's hard not to become addicted.
Mistake 6: Being personally drawn into the illusions of the affair. I shudder when I think about everything I told Doug. I would tell him that she must be the perfect women for him and that he deserves to be with her. I told him over and over that he should leave me and be with her and that I would take care of our family. I told him she was his soul mate and I was not a very good wife. All I was doing was helping to entrench these thoughts in his mind, whether they were real or not.
Mistake 7: Acting like a woman who was one step away from the funny farm. I acted clingy, neurotic, jealous, insecure, and distrusting. Compared to the other woman, I must have appeared like a nut bag, making me the last person Doug wanted to be around.
Mistake 8: Trying to control him and tell him how he should be feeling. Throwing at him my moral convictions, showing him books, bookmarking websites, and telling him he was wrong. Doug hates to be controlled and this gave him and  her an opportunity to discuss their feeling and their relationship. It opened up opportunities to discuss that their love was real and put the focus on them rather than me and Doug.
Mistake 9: Not being myself. I tried so hard to be like her, or at least the woman that I thought he wanted me to be. If only I had known that the woman he longed for was the person he fell in love with 30 years ago. He missed the person I used to be before three children, a full time job, a mortgage and laundry.
31 Survivors Share Their Lessons Learned, Mistakes Made and Affair Advice
And here are a few more…
Mistake 10: Believing that when the affair is over that everything will be OK again. Recovery is a long process and the pain associated with the affair will stay with you for a very long time.
Mistake 11: Only focusing on what I did wrong in the marriage and only discussing what Doug's needs were. Focusing on how he was unhappy. What was wrong with me, my issues, my problems and insecurities? I was afraid to appear too demanding. I rarely discussed what I needed in our marriage, what Doug could have done differently and how I felt about our marriage.
Mistake 12: Not completely being honest about my feelings concerning the betrayal, loss of trust and the hurt. Not letting him know that his behavior was unacceptable and that I had a choice whether I wanted to continue in our marriage or not.
Mistake 13: Not getting angry. I should have let it out and released my emotions instead of carrying the blame for his affair.
Mistake 14: Not allowing him to experience what he would be missing or what he would lose if he lost me. I was always there, available.
Mistake 15: Not taking time to really think everything through and to gather my thoughts and feelings. I reacted initially strictly on emotion and instincts. I was in panic mode. I should have waited for the initial tidal wave of emotions to pass so that I could think and act a bit more logically. I know, easier said than done.
Mistake 16: Not talking to a professional, therapist, counselor or mentor early on after the affair. I believe this caused my recovery to take much longer. By the time I did talk to a therapist, I knew as much about affairs and the recovery process as he did!
Please share any lessons learned and/or mistakes you felt you've made throughout your affair recovery process.