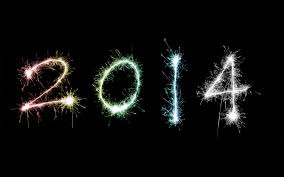 Hello Everybody and Happy New Year!
Even though we had a bit of a complicated and tense holiday at times, our Christmas was indeed wonderful. We hope that your holidays are also proving to be joyous. 
We've taken a bit of a break from the computer the last week or so and consequently we are seriously behind on things.  One reason for that is that we have a new addition to our family which has taken a lot of our time of late.
If you recall, we lost our 13-year-old Labrador back in July while on vacation.  So I snuck out Christmas Eve morning and drove 100 miles to a breeder and purchased a little female black Labrador puppy. I surprised everyone with her about two hours before we were to have a house full of guests.  Good timing, eh!
We had thought we could easily survive without a dog, which would have allowed us to have more freedom to do what we want, when we want, but our love for dogs (especially Labs) took over and, well, here we are.
We are proud "parents" of an adorable, beautiful bundle of energy and one helluva peeing machine.  I tell you, it's like being new parents all over again, but we're looking forward to doing lots of things with her and we are happy that she is now part of our family.
It's been fairly obvious that many of you are taking some time to be with family and friends, or just doing whatever, which is to be expected this time of year.  We realize it can be a rough time of year though when you're dealing with infidelity and we hope that you have managed to handle it OK.
Prior to Christmas we ran a few posts about what you were hoping for and how to survive the holidays and today for our discussion we wanted to hear how the holidays turned out for you.
Please share your holiday experiences with the rest of the blog community – good or bad.
What sort of challenges were you faced with during the holidays that may have been different from last year or any other time of year?
Perhaps you can share how you were able to cope with triggers, emotions, thoughts and any other affair related issue that came about.
Also, are there any resolutions or changes that you are going to implement as we enter a new year?
If there is anything else you want to share or have questions about, please feel free to throw it out there!
Thanks and take care!
Linda & Doug
 LINESPACE