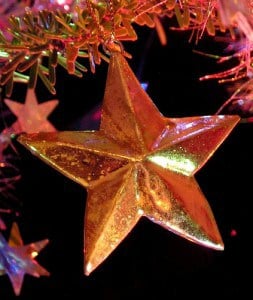 Hello Everybody!
We had a very nice Christmas and we hope that you managed to do the same.  Since everybody is home from school, we've been taking it easy and just enjoying the holidays and the time off.
We're going to take the rest of the week off from blogging, but did want to throw out a discussion topic for the week.
It's been fairly obvious that many of you are taking some time to be with family and friends, or just doing whatever, which is to be expected this time of year.  I imagine many of you are out braving the day after Christmas madness as well.
Prior to Christmas we ran a few posts about what you were hoping for and what you wanted your holiday miracle to be.  We've also sent out some holiday related resources on a few different occasions via email. Considering our recent focus on the holidays, we wanted to hear how Christmas went for you.
Please share your Christmas experiences with the rest of the blog community – good or bad.
What sort of challenges were you faced with during the holidays that may have been different from last year or any other time of year?
Perhaps you can share how you were able to cope with triggers, emotions, thoughts and any other affair related issue that came about.
If there is anything else you want to share or have questions about, please feel free to throw it out there!
Thanks and take care!
Linda & Doug
[wlsp_signup]
LINESPACE