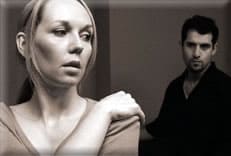 For couples who have experienced infidelity, trust is often the biggest hurdle to affair recovery and healing.  Sometimes trust eventually returns completely, sometimes it partially returns and certainly in many cases it never returns.
While doing some research the other day, we came across a statement made by Dr. Willard Harley (His Needs Her Needs) that we thought would be a good discussion generator.
Here is the statement…
"How can a spouse ever trust an unfaithful partner again? My answer is that the spouse should never have been trusted in the first place. I shouldn't be trusted by my wife, and I shouldn't trust her. The fact is that we are all wired for infidelity, and under certain conditions, we'll all do it. The way to protect your marriage from something that has been common to man (and women) for thousands of years is to recognize the threat, and do something to prevent it from happening."
Harley's theories of building a strong marriage and affair prevention include such concepts as…
Basing a marriage on "Radical Honesty" which to quickly explain means to reveal to your spouse as much information about yourself as you know; your thoughts, feelings, habits, likes, dislikes, personal history, daily activities, and plans for the future.
Being each other's favorite leisure-time companions, and not being away from each other overnight
 Meeting each other's most important emotional needs
Avoiding "Love Busters"  (In short these include:  Selfish Demands, disrespectful judgments, angry outbursts, annoying habits, independent behavior, and dishonesty) and building an integrated lifestyle  free of secret second lives
With these and other measures in place, spouses end up 'trusting' each other because an affair becomes almost impossible to achieve.
Now, for the discussion, we're not going to list a bunch of questions.  Instead we ask that you simply discuss Harley's point of view and whether or not you agree or disagree, and tell us why or why not.  Citing some personal experiences is always appreciated.
Feel free as well to offer your opinions on trust building in a marriage and especially after an affair.
Thanks so much!
Linda & Doug
[wlsp_signup]
LINESPACE