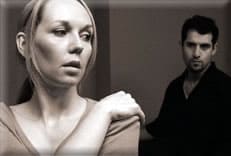 Thanks to everyone who joined in on the discussion from last week.  It was a great response and we appreciate it – and you guys – very much.
One of the comments was from an ex-CS who has contributed quite a bit on this site and has obviously made great strides since ending the affair. In that comment she threw out a potential topic for discussion:   
What advice would you give someone BEFORE an affair took place? Doug – what would have prevented your affair? What should you (or Linda) have been doing? I'm desperate to explore this for myself. Should I have told my husband I was falling for someone?
In our situation there was certainly plenty that we both could have done better during our marriage in the years leading up to the affair.  There were plenty of excuses for not spending more time and effort on our relationship.  The fact is we didn't, and I let that disconnection and my selfishness become excuses to have an emotional affair. 
I think the key preventative measure for us would have been very simple – communication.    
All I had to do was talk to Linda about my unhappiness with our relationship and I'm sure we would have righted the ship – or at least put forth every possible effort to do so.
There were certainly other preventative measures that I personally should have been responsible for but I was too stupid to do so.  Things like boundaries, low self-esteem, flirting, etc. which you can read more about here:  https://www.emotionalaffair.org/real-reasons-the-emotional-affair-happened/
But every situation is not like ours, and these discussions are a good platform for you to talk about your situation.  So…
What would have prevented your or your spouse's affair?

In hindsight, what do you feel that you or your spouse could have done differently to prevent it?

What are you doing now to prevent any future infidelity in your relationship?
As a supplement to the discussion, I found these tips from David J. Ley, Ph.D. on how a couple can prevent infidelity.  Feel free to discuss them as well.
Be clear about what faithfulness means. Many problems happen due to lack of clear communication about expectations and agreements.
Help your partner to want to be faithful, by having a healthy relationship. That doesn't mean you should always keep them happy, but that you should do your part to communicate and deal with problems.
Pay attention to the things that are working. Often people in relationships only attend to the things that aren't working, which enhances awareness of dissatisfaction. Instead, we do best by highlighting things we like, even more than the things we don't. "That which we attend to, grows."
Deal with your own fears and feelings over infidelity. What does it mean to you, and your beliefs about yourself and your relationship?
Finally, talk about it. Guess what, talking about it with your partner doesn't make it happen. Instead, by talking openly and honestly about the issue of extramarital sex and desire, with respect and personal ownership of feelings, helps you and your partner make better decisions about your relationship, commitment, and in reaction to those "attractive alternatives."
Thanks!
Linda & Doug