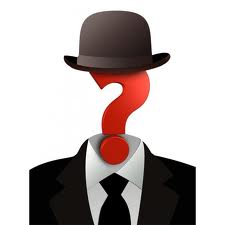 We thought we'd do something a little different this week.  Actually, we did this almost exactly a year ago and it was a big success.  So, since our reader base tends to change frequently, we thought now would be a good time to do this again.
The idea came from a sleepless night when I woke up about 2AM and couldn't immediately fall back to sleep.  As is often the case, I started to think about stuff.  Work stuff.  Family stuff.  Kid stuff.  And of course, blog stuff.
I got to thinking that here we have this blog that approximately 1000 people visit each day (depending on what day of the week it is), yet we are almost all anonymous.  We all choose monikers or fake names to help secure our privacy – us included.  Nobody really knows who anyone else really is. Readers can only be familiar with fake names and the situations that apply to that persona.
It kind of goes with the territory, I guess. 
So let's try to have a little fun and get to know each other more – without jeopardizing our anonymity of course!
Things to consider…
Where are you from?
How many kids do you have?
What's your occupation?
What is your favorite sports team?
What's your favorite TV show?
What is your favorite city to visit?
What do you like to do in your spare time?
Where do you dream of traveling to?
What is your favorite beer and how many can you drink before you get drunk?
What's your favorite food?
If someone gave you a 10 million dollars what would you do with it?
What is the craziest thing you want to do before you die?
Whatever you would like to say.  Let your imagination be your guide!
It goes without saying that we expect all of you who comment regularly to participate and hopefully many of you who like to stay behind the scenes will join in as well.                                                                                                                           
I guess I will start things out… 
Both Linda and I are 52 years young.  We have three great kids – a son who recently graduated from college and two girls who are now freshmen in college.  Linda is an elementary school teacher and I own a couple of very small businesses.
I was born in Chicago which is one of our all-time favorite cities to visit.  I think my favorite city to visit though is San Francisco and my favorite city to party in is Nashville.
I am a die-hard Ohio State Buckeye fan and vow that when I die, my ashes will be spread over their football stadium.  (Not sure Linda will honor that request).  By the way, in my second life I'm either going to be a star professional baseball player or a lead guitarist for a blues band.  I haven't made up my mind just yet.
When we're not working we like to get outdoors.  We walk, hike, bike and kayak as much as possible.  We also occasionally get the opportunity to rock climb, go backpacking and/or car camping. 
We manage to check off one of our bucket lists items by traveling to Yellowstone and Grand Tetons last year and plan on heading west again this summer  (Here's a good post about that trip). This time though we will head to southern Colorado and  use it as a base from which we will visit Arizona, Utah and other parts of Colorado.  Of course hiking, camping, backpacking and kayaking will be the primary activities.   Eventually, we would like to travel to Europe – especially Italy.
I do about 99% of the cooking in our house while Linda does all the baking.  Her chocolate cake from scratch is the best.  I don't have a favorite food per se, though I love Mexican cuisine and anything that is hot and spicy.  I put hot sauce on just about everything.
Oh, and I don't have a favorite beer either.  I drink any craft beer that is on sale! 
That's all I can think of for now.  Maybe I'll add some more in the comment section later.
Try to have some fun with this!
We look forward to reading the comments.
Thanks and have a great day!
Linda & Doug
Please follow and like us: