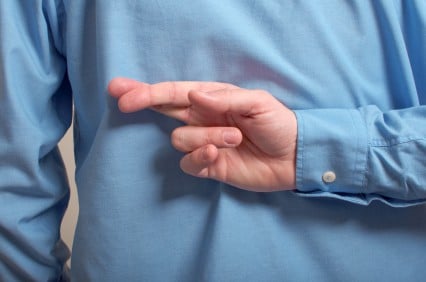 It seems it's a constant battle for the betrayed spouse to overcome the unfaithful partner's unwillingness to talk openly and honestly.  After all, infidelity is about lies and deceit and even though there may be a mountain of evidence, the cheater typically will deny, lie and minimize the facts. 
So why is this?  Why does the cheater lie, omit facts or even refuse to talk at all about the affair? 
Infidelity expert Ruth Houston says that there can be many reasons…
Embarrassment
Guilt
Fear of your reaction
Concern for your feelings
Inability to express himself or herself
Fear you won't forgive him or her
Fear that you'll use what he/she says against him/her
Assuming talking won't help
It's an exit affair
As you know, trying to save a marriage after an affair requires complete disclosure.  A spouse, who has been cheated on, needs to feel that all of his or her questions have been answered truthfully.
From the betrayed spouse's perspective, until you're satisfied that the truth is being told it will be very difficult for you to trust your spouse again.
But, from the cheater's perspective, there is a different set of dynamics going on.  Basically there are two possible outcomes:  1) lie about what happened with the hope of diffusing anger with confusion.  Or, 2) tell the truth and get punished even more.
Given this dynamic, it is easy to understand why most cheating spouses lie, even when confronted with evidence of their actions.
With all of this, how in the world can the cheater ever do an about-face and talk openly and honestly about the affair and about their feelings?
So here are some discussion points to consider this week are…
Is there a way that you can convince or motivate the cheater to talk honestly?

Even if the cheater does start to talk, how do you know he/she is telling the truth?

Is it necessary to resort to spying in order to get the truth?

Is counseling the answer for how to deal with a lying spouse?

If the lies and deception continue, when do you say enough is enough, and leave, separate or possibly end the marriage?

We'd love to hear from other cheaters who decided that honesty and openness was the way to go.  What caused you to make the change?
Also, if any betrayed spouses out there feel that their partners did an about-face and are now living an open, honest and transparent life, please let everyone know how that occurred.
Please be sure to respond to one another in the comment section.
Thanks!
Linda & Doug
[wlsp_signup]
LINESPACE