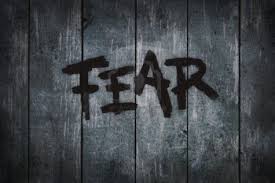 Hello Everyone!
Regardless of whether you are the wayward or the hurt spouse, after the affair you are probably fearful for what the future may hold in many ways.
Consider the following description of fear:
Fear is an emotional & physiological reaction we feel based on imagining events which have not even happened.
And this…
… fear is not who we are, it's an emotional state we put ourselves in because of our own thoughts.
Neale Donald Walsch, speaker, spiritual seeker, and bestselling author of the "Conversations With God" series says that "The biggest problem on the planet is fear." He says this is so because fear affects everything we experience.
Fear is perhaps one of the most prevalent emotions that have affected you since the affair…
Fear of what the future might hold.
Fear that your partner might leave you for the other person.
Fear that your family will be broken apart. 
Fear that your relationship will never be the same. 
Fear that your spouse may never heal from the pain you caused. 
Fear that you or your spouse may have another affair. 
The list goes on and on.
We present this same topic for discussion periodically as our readers and their situations/feelings change over time, so we thought it was a good time to revisit it.
Therefore, we wanted to get a feel for what you are most afraid of right now.
Here are a few questions to consider…
What are your biggest fears after the affair for your family and/or your marriage?
Do you feel that your fears are logical and justifiable?
How are you and your partner addressing these fears?
Have your fears about your marriage after infidelity subsided as you travel further down the path of recovery and healing, or are they still there just as strong as ever?
What has happened (or needs to happen) for those fears to go away?
Here are a few quotes on fear that may inspire you…
I must not fear.
Fear is the mind-killer.
Fear is the little-death that brings total obliteration.
I will face my fear.
I will permit it to pass over me and through me.
And when it has gone past I will turn the inner eye to see its path.
Where the fear has gone there will be nothing.
Only I will remain.
Frank Herbert
I am not afraid of tomorrow, for I have seen yesterday and I love today.
William Allen White
Fear is only as deep as the mind allows.
Japanese Proverb
If you are distressed by anything external, the pain is not due to the thing itself, but to your estimate of it; and this you have the power to revoke at any moment.
Marcus Aurelius
Please share your thoughts for this discussion in the comment section below and be sure to respond to one another.
Thank you very much!
Linda & Doug
LINESPACE