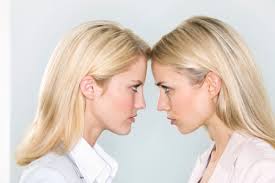 First of all, we wanted to thank everybody who contributed to the brief survey that we ran last week. The response was awesome and you guys really came through with some great questions.
While it's virtually impossible to address each and every one of them in the modules for our upcoming project, we thought that we could tackle some of them in blog posts and/or our discussion topics.
One such topic that surfaced was with respect to contacting your spouse's affair partner. Now we're not for certain, but we think this particular person meant from the standpoint of curiosity and for gaining additional insight, answers, truths, etc. about the affair and not so much as a means of confrontation.
We've talked to many folks in the past who have gone the route of contacting the AP because their spouse was not divulging any details of his/her affair. They felt that if he/she won't tell them anything then perhaps the AP will. Others have met the AP just to see what the other person was like. In doing so, it helped them to answer the question, "Why him/her?"
Certainly most experts would agree that it is not a wise idea to meet the affair partner, yet for some it could possibly wind up being a healing experience. It depends on your motive. You have a better chance for it to be a healing experience if you approach it with a motive such as curiosity, rather than to be angry and confrontational.
Of course, not every affair situation will dictate that the affair partner should be dealt with in such a positive and productive manner. It's these types of situations where you must really consider whether or not it's a good idea to get face-to-face with the AP.
Whether or not you contact and/or meet the other woman or man should be an individual decision. What's good for us may not be good for you. What's important is that you do what you feel is right for you and don't let anyone else dictate what will help you heal.
For our discussion this week…
Did you ever actually contact and/or meet your spouse's affair partner in person? If so, what were your motives and how was the experience?

If you had to do it over again, would you?

If you have not contacted or met the AP, why not?

In your opinion, what are the pros and cons of making contact/meeting with the AP?
Thanks for sharing your experiences in the comment section below.
Linda & Doug