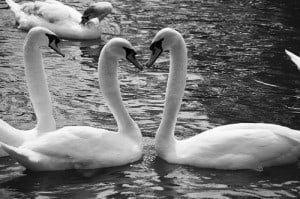 Even after you know your partner's emotional affair is over, it's still difficult. You feel more sensitive than usual. You watch your partner more closely. You wonder about things that stress you out, keep you up at night and bring even more tension to your relationship.
You worry that this will happen again and you're on the lookout for signs of more cheating.
It's actually smart to stay awake and aware when rebuilding trust after your partner's affair. To fall back into old habits could mean further damage to your relationship.
But when you obsess about it and analyze your partner's every move, it's just as unhealthy for you and your relationship. This is when jealousy can rear up and cause pain and disconnection.
If you have a history of getting jealous, then this might be a time when it's even intense. Troubling thoughts you used to be able to soothe and calm with relative ease seem impossible to handle. During this sensitive time, instead of healing and repairing your relationship, jealousy can tear you two further apart.
Do be aware of what your partner is doing to prove to you that he or she is trustable again. That is crucial. Do also be aware of your own thoughts, words and actions to see if you are helping or hurting the rebuilding process.
Don't make these mistakes when dealing with jealousy…
Mistake #1: Claim it's "under control" when it's not.
To deny, avoid or minimize how you really feel won't make your jealousy disappear. When you're shaking with anger or overwhelmed by worry and your try to pretend that you're "okay" or that everything is "under control," nobody will be fooled.
You deprive yourself of the self-care and attention you truly need. Be honest with yourself first. It's probably wise not to immediately share your raw jealous emotions with your partner. You can let him or her know you are taking a few moments and will come back to talk later.  Acknowledge how you really feel to yourself. Ask yourself what would help you calm down and get clear.
Mistake #2: Blame your partner.
A second mistake that people often make when jealous is to blame their partner. "If he would only ______ then I wouldn't feel this way!" or  "It's her fault that I'm jealous!" Blame isn't going to calm you down and allow you to find a solution. It will only intensify your worries and drive a bigger wedge in your relationship.
Yes, it's important for your partner to take ownership of his or her emotional affair. That's an essential part of the healing process. However, it's up to you to take responsibility for YOUR jealousy. No matter what happened (or is happening), YOU are in control of how you feel and also how you act.
Mistake #3: Blame others.
In the very same way, when you make others the reason why you are jealous, you become powerless. You render yourself helpless to an upsetting situation and to your jealousy too.
If the person your partner had an emotional affair with is still in his or her life – maybe a co-worker, neighbor, ex- you might view that person as the one who "makes" you jealous. There could be things that the other person is doing that aren't okay, but that doesn't make anyone else but you responsible for your jealousy.
Create agreements with your partner to ensure that the interactions between the two of them are transparent and as minimal as possible, but remember that YOU decide how you feel and what you will do when you feel triggered.
Mistake #4: Act on jealous impulses.
Another mistake that people make is something your mother may have warned you about as a kid. They act without thinking when they get jealous. This usually has disastrous effects!
It can be tough to interrupt your thoughts once the fears and suspicions arise. They can feel big and overwhelming and very true – even if you don't know if they are or aren't. When jealousy takes over, you can end up saying or doing things that you later regret, things that put even more distance between you and your partner.
Before you pick up your partner's cell phone to check messages or log into his or her email account without permission, pause and breathe. Think first and make a conscious choice.
Mistake #5: Confuse jealousy with a break in trust.
Know the difference between jealousy and a sign that your partner is lying to you and possibly cheating again. It can be confusing and many people dismiss how they feel as "just jealousy." Look at the facts that are observable and verifiable. When it's jealousy, what you mostly have are guesses and memories of the past.
Mistake #6: Give up.
If you've been jealous for awhile, it can start to feel like a personality flaw that you'll always have to suffer with. Many people throw up their hands and resign themselves to a life of torment because they believe they can't change their jealousy habit.
This is absolutely NOT true.
Don't give up. Read to find out strategies to calm down and get clear when you feel jealous. Experiment until you discover what's most helpful for you. Get back to what works when you return to old habits that lead you to jealousy.
Be persistent and congratulate yourself for improvements along the way.
---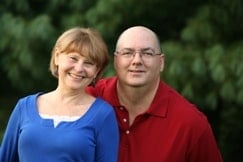 Susie and Otto Collins are relationship coaches, authors and speakers. They have been helping individuals and couples create and keep trusting, close and connected relationships for over 13 years. To get their free ebook: "7 Jealousy-Stopping Secrets," visit: www.nomorejealousy.com.
  [wlsp_signup]
LINESPACE