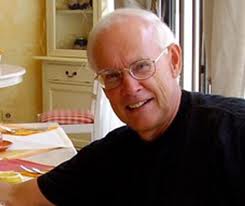 Last Thursday I wrote a post about how I still felt the pain from the thoughts of why Doug really decided to stay in our marriage.  Today I wanted to follow up on that a bit and share with you some wonderful information from one of our favorite authors, Dave Carder.  Dave is the author of two books:  "Torn Asunder" and "Close Calls."
Sometimes I get so wrapped up in my emotions that I temporarily forget vital pieces of information that I have either read or heard in the past.  I don't in any way fault myself for that, as we all know that emotions can be quite powerful and can overtake us at times.
I realize I get caught up in the reason for why Doug stayed, but in the short audio that I've included in this post, Dave says that in essence it doesn't matter why men stay after an affair.  The fact is they did and now it's time to go to work and correct the deficiencies in your relationship if you want any chance to save your marriage.
To paraphrase Dave Carder in the audio:  "You never lose infatuation (the drug that fuels the affair) as it's stored in the brain.  The cheater's feelings for the betrayed spouse is stored in the brain as well but they've been encumbered by all kinds of pain, hurt, hostility and history.  These encumbrances need to be stripped away so that you can rekindle the infatuation between the two of you…"

The following snippet is from an almost hour-long interview we did with Dave and is included as a bonus with our e-book, "Journey to Trust:  Rebuilding Trust After an Affair."
In this 5 ½ minute audio, Dave discusses the reasons why most men stay in their marriage as well as an interesting technique he uses to help break the addictive forces of the infatuation that is felt for the other woman/man. (By the way, I'm giggling at the beginning of the audio from something funny that Dave had just said – not because this is a funny subject!)
You can either click on the mp3 link below and a new window will pop up with the recording, or you can right click the link and "Save Link As" to download it to your computer.  Alternatively, we included a little audio  player that you can click the play button and listen to it immediately.
I hope you were able to get some benefit from what Dave had to say.  Now hopefully I will remember what he said when – and if – the thoughts of why Doug stayed resurface again.