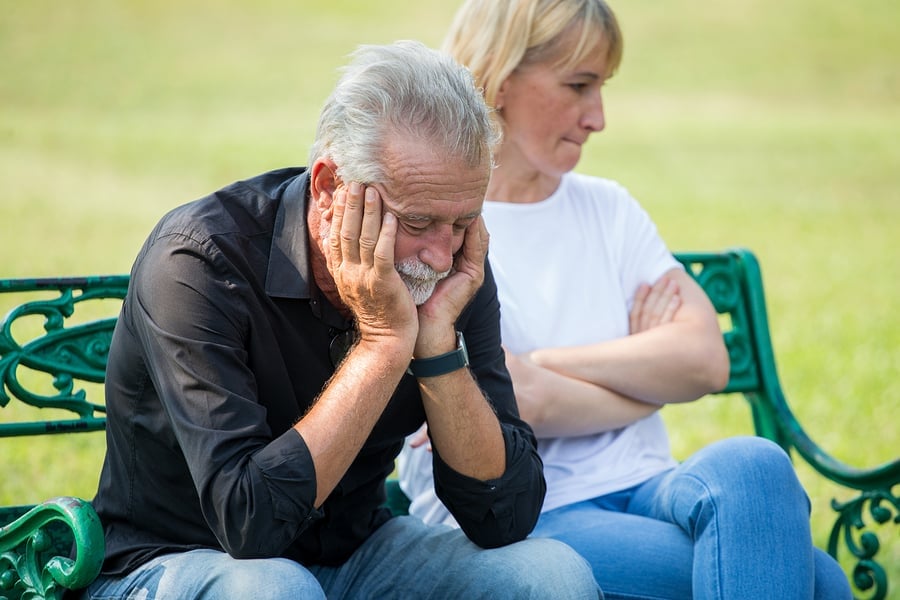 What are some behaviors that can be helpful during the explosive moments that typically occur when communicating about infidelity?
By Sarah P.
If you went to elementary school in the United States, you will probably remember the "stop, drop, and roll" drills that schools conducted. The purpose of these drills was to save a person's life if that person (or another) caught on fire. In fact, "stop, drop, and roll" is still taught in schools today, which means it is really important.
We can extend this concept and turn it into a metaphor for communicating about infidelity. When a couple talks about infidelity, some conversations can become explosive. 
This is common because there are few things that are more painful than being betrayed by the person who you trusted implicitly and with whom you have built a life.
I have written articles about fair fighting in the past and articles about fair fighting are essential. 
However, even if a couple is utilizing the tactics of fair fighting when communicating about infidelity, there often comes a point when one member of the couple is triggered. When this occurs, the rules of fair fighting evaporate in an explosion of anger and hurt. 
When this happens, communicating about infidelity will cause more harm than good and someone will get burned.
In this post, I have written a list of behaviors that can be used in these explosive moments.
But first, I wanted to explore what I call unhelpful conversations. These are the very conversations that we must stop because they lead to words that can never be taken back. 
These words that cannot be taken back will be like thorns in the side of your marriage; these words will stick to the person who hears them. These words and phrases that are destructive serve no purpose IF you are trying to recover your marriage.
Communicating About Infidelity:  Unhelpful Conversations
If you are attempting to reconcile with your wayward spouse, there are helpful conversations and unhelpful conversations.
During affair recovery, we want to have helpful conversations. But, we also must learn to stop a conversation that is unhelpful.
Unhelpful conversations consist of one or all of the items below:
Name-calling:

Do not call your spouse

a bitch, bastard, mother-f***er, jerk, a**hole, idiot, stupid, worthless, whore, loser, or a good-for-nothing.

Note: this is different from valid feedback.

Valid feedback consists of "I cannot trust you because (fill in the blank) and this makes me feel unsafe."
Hitting one another, strong-arming one another, punching walls, and throwing plates. Anything that involves violence

must be shut down immediately.

Violence solves nothing.
Having screaming matches in front of impressionable family members and/or having screaming matches at large, family events. (Please don't ruin grandma's 90

th

birthday)!
Bringing up incidents that happened 20 years ago, unless they are directly related to infidelity. If a spouse cheated 20 years ago and then cheated again more recently, bringing up a history of infidelity is essential. But, if your spouse did not cheat 20 years ago, keep the past in the past.
Accusatory "You" statements. Avoid statements like, "You are such an asshole" or "you are such a bitch." These statements escalate conflict because the recipient jumps into attack or defend mode. This causes the conversation to spiral downward even more.

But, I will reiterate one of the points above

. It is valid to use "you" statements constructively, but they must reflect your own internal experience and be factual. 
Taking the bait when someone is verbally baiting you. We all know when someone is taking jabs at us that are meant to get under our skin. Don't take the bait.
Don't follow your spouse from room to room shouting at them. 
Don't pull a family member into the fight, as tempting as it may be. Why? It won't go well in the long run.
Saying things to make your spouse feel as if they are losing their sanity. 
Using conversation as a way to punish your spouse. It will feel good for about five seconds, but it will destroy trust and goodwill. 
A Case Study…
I read an excellent case study online that demonstrates unhelpful conversations. While this case study does not involve infidelity, the behavior patterns of the married couple in this case study are nearly identical to behavioral patterns that can emerge during recovery. These behavior patterns actually tear a couple apart, rather than bringing them closer. 
Here is an addended version of an article/case study by Bob Livingstone that demonstrates how unhelpful conversations get out of control:
"Ron was driving home from work and the traffic was an absolute mess. He was tired from dealing with his boss who was impossible to please and very difficult to get along with. He was sick of having to hold back from telling him how much he hated his guts. Cars on the freeway were either going too fast or too slow. The vehicle behind him had its bright lights on blinding him in his rear view mirror. He wanted to immediately stop his car, get out and hit the driver in the back of his head with a tire iron until the cows came home.
Cars cut him off left and right. Ron yelled at them through rolled up windows and would frequently honk his horn at cars going too slow in the passing lane. Why were so many people so insensitive to others and were they just plain stupid? He sensed his exhaustion as the rock and roll on the radio was turned up to both heighten and validate his rage.
He pulls up into his apartment parking space and turns off the car, finally. He sighs and is relieved that the evening commute is over. He greets his partner Melinda at the door with a less than passionate kiss on the cheek. He and Melinda have lived together for almost ten years now. They have had some rocky spots during that time, but he loves her very much. He is thirty five and she is thirty four. They don't have any children yet, but are considering it. Ron works as an engineer for a high tech company and Melinda is a graphic artist.
She cooks him dinner every working night and he is thankful. She then tells him that she would prefer that he bought blueberries that were fresh rather than moldy ones. That is when Ron went off. All logic escaped him as he fired back, "I work hard every day and try to do the best I can and all you can do is criticize me for buying moldy blueberries? They didn't look moldy to me. I can't believe that you are attacking me for this. What about all the good things that I do? You are thoughtless and insensitive. How could you possibly even get your lips around these words? Why do you hate me so much?"
Melinda responded, "Ron, you know that I appreciate all that you do. I tell you that all the time, but you get so mad when I make a simple suggestion. You think I am attacking your character when all I am asking is that you pay more attention when you buy produce."
In the back of Ron's mind, he knows that Melinda is right and this only serves to make him feel ashamed for his outburst. He chooses to turn into the self-pity mode and he says, "I can never do anything good enough. I am just not a good person. I say these mean things to you all the time and I can never seem to change this behavior no matter what. I should just go."
He picks up his car keys and Melinda says, "No, I'll go stay with my friend Judy. I am so sick of you playing the victim card. You always do this whenever I make a suggestion. You say I'm mean and cruel or that I have bad timing. When the hell am I supposed share my feelings about your behavior? I walk on eggshells all the time not knowing when you are going to explode."
Ron treats Melinda's comments as an act of domestic terrorism. He doubles down and says, "You are sickening and have no idea what it is like to be me. I try so hard to always do the right thing, but you don't care about me. You never really have. I have no idea why you want to be with someone who is as despicable as me. You are selfish and a terrible listener…" (1)
As you can see, Ron and Melinda have descended into an unhelpful conversation that will only build more contempt and distance on the part of each person. Ron and Melinda were arguing over blueberries. 
Think about how vicious conversations can become when you and your spouse are communicating about infidelity.
Let me reiterate that this article is for people who both agree that they want to restore their marriage. If one couple is unsure about reconciliation, then this article may not apply to your situation. 
This article will NOT be helpful if you find yourself in an emotionally abusive marriage.
So, I need to be clear that this article is for couples who want to reconcile their marriage.
Part of reconciliation is finding productive ways to communicate. This article is about how to stop communication patterns that will harm your ability to reconcile.
The Big Five: Gottman's Communication Techniques to Talk about Infidelity
When Communicating About Infidelity Becomes Explosive…Stop, Drop, and Roll
To be clear, stop, drop, and roll is used metaphorically. Although, I suppose that if a couple were arguing and if one person in the couple stopped, dropped to the floor, and started tumbling and rolling around like a carefree kid, this would diffuse anger. This would be very humorous to watch and I imagine both members of the couple would end up laughing together. I would laugh!
So, if you are in a pinch, literally stop, drop, and roll and see what happens. 
If all else fails, watch this episode of Martha Speaks. Fast forward to the 16 minute mark. Martha the dog gives some pretty good advice for us humans!
But, back to being serious. 
When a communicating about infidelity spirals out of control, here are some tactics for using the metaphorical stop, drop, and roll to shut down unhelpful conversations.
STOP
Both people in the conversation must stop talking, stop moving, and take a deep breath. One person needs to say: 
"It is time to stop talking because this conversation is becoming unhelpful. Let's go to separate rooms and return to this topic in 15 minutes."
Sometimes saying such a thing can trigger more anger. So, one of the most important things you can do with your spouse is to discuss in advance what you will do when conversations enter unhelpful territory.
I would recommend sharing this article with your spouse so that both of you understand the rules of conversation.
Here are some other things to stop a conversation that is heading into unhelpful territory. 
Stop Phrases
I know we are both dedicated to repairing our marriage; let's take a short break so that each of us can collect our thoughts.

I understand your frustration, but let us take breather and return to this topic in an hour.

The pain I am feeling is overwhelming; let me take a few moments alone. 
DROP
One of the suggestions that I give couples is to set time aside each week to talk only about the affair. I ask couples to collect their thoughts in a journal and discuss those thoughts at the designated time each week. However, life is not perfect. So, there will be times when you are triggered, but you need to drop the conversation.
Here are some phrases to drop conversations that head into unhealthy territory.
Drop Phrases
Let us discuss this on Saturday during our designated time. It could be a good idea to go journal your thoughts now so that we can be sure to revisit them.

I can hear your pain and frustration; it might be a good idea to have a warm shower or bath.

You may be right; let me take time to think about this. 

I am truly sorry that I hurt you and I want to make things better. Let's revisit this. 
ROLL
There will be times when your spouse is extremely worked up and anger has hijacked any rational thinking. Or perhaps your spouse is worked up because he or she doesn't want to be seen as the bad guy/girl, even though your spouse had an affair. 
Paradoxically, it is often the wayward spouse who can dish out the most cruel language and the most cruel behavior.
I believe many wayward spouses use anger to cover shame, since anger is technically a secondary emotion. Shame is usually the primary emotion an individual feels and they most often avoid shame by turning their shame to anger.
So, how do you roll with it?
Stop talking

Make eye contact that is gentle and non-threatening

Realize that your spouse's burning anger is not about you; it is about his or her own thoughts or experiences. Nearly 100% of the time this anger that appears to come from nowhere has its origins in childhood and is reborn due to recent trauma.

If you can take a deep breath and realize the anger that is directed at you is not about you, you will be able to maintain graceful poise in these situations. 

If you feel anger bubbling up inside of yourself, you need to close your eyes and realize that your anger is about feelings of betrayal. 

If you were betrayed, your anger is about the abuse of your trust and it is also about abandonment. Even when people are recovering their marriage, there are always fears of abandonment since infidelity is a type of abandonment. Also, it is in human DNA to fear abandonment even if we have not experienced it until the moment our spouse had an affair.
Realize that you are battling triggers and bring this awareness into your mind. Realize triggers are in the past and that you are in your present. 

Close your eyes, feel your body, and focus on the now. 
Getting quiet, closing your eyes, and focusing on the now is extremely important.
Are there clouds in the sky? How does your body feel? Does the emotional pain manifest in your body? Where is it?
Allow feelings and pain to wash over you. Do not judge the experience. Let it wash over you and simply observe it, rather than judging it. Know that as it washes over you, it will dissipate.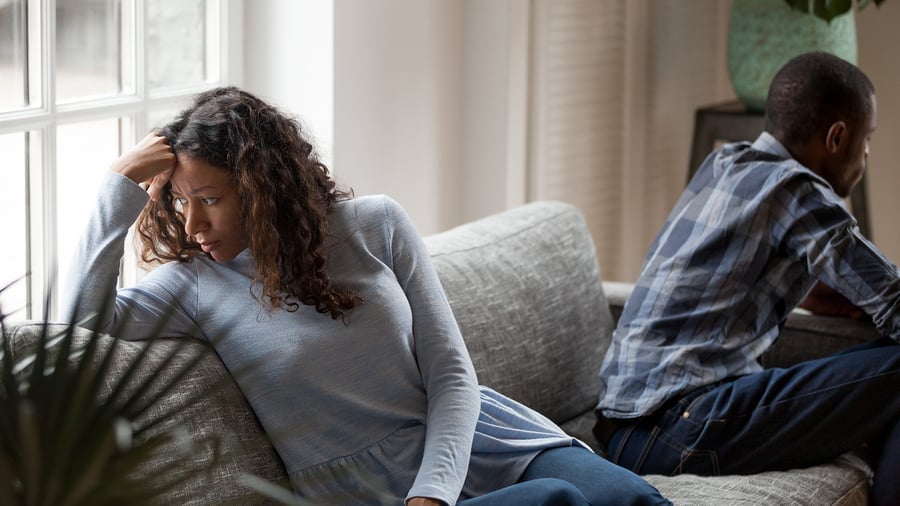 Is Shutting Down Unhelpful Conversations a Way to Undermine Your Needs and Feelings as a Betrayed Spouse? 
This article is about only shutting down unhelpful conversations when communicating about infidelity that will lead to more harm than good.
This article is not about asking you to stop talking about infidelity. This article is about recognizing conversations that will burn you and putting a stop to them. 
Talking about infidelity is essential, but it needs top be done in a way that does not lead to more emotional harm. That's what this article is about: interrupting emotional harm.
These unhelpful conversations generally start with triggers. Triggers can cause a conversation to get out of control and harm both participants.

I have a favorite song that explains the origin of triggers and illustrates how they work. When a person is triggered, those triggers come from past experiences. 
The song is called Digging in the Dirt by Peter Gabriel. The video shows how as an adult, he (Peter Gabriel) is taking his anger out in ways that are disproportionate to his present situation. In the music video, the story unfolds and illustrates how his unbalanced anger has roots in childhood. From the perspective of human psychology, this is a brilliant song and music video.
I suggest watching the video several times because it is so dense with information.
The core message in the video is connecting his triggers as an adult man to their roots in his childhood; these triggers result in explosive anger that can seem out of place. In the video, Peter Gabriel has to dig in the dirt and find the places he got hurt. Once he connects all of the triggers to the original pain, he is reborn. 
Then, he comes alive, the plants come alive, and the bee on his hand turns into a butterfly. 
But, before healing could happen, Peter Gabriel first had to find where the triggers originated. He had to dig deep into his past to do so. This allowed him to find the origin of his anger, which was triggered by situations that symbolized his painful past. 
Advice for the Unfaithful – Conquer Your Fight or Flight Response
In Summary
Communicating about infidelity with your spouse is difficult on a good day. This article is not about how to communicate effectively. I have written articles about fair-fighting in the past and those articles teach how to discuss infidelity in ways that are helpful.
However, even if a couple is having a reasonable conversation, a trigger could come up and that could turn a conversation into an unhelpful conversation where you will both get burned. 
Once an unhelpful conversation starts, you must have the tools to stop the conversation. This article was about those tools.
There are many things that people say when they are angry and they do not mean them. But, sometimes these things are so terrible, the words can NEVER be taken back. That breeds more pain. 
This article in not meant to undermine the experience of a betrayed spouse in any way. It is also not about questioning or subduing the reality and feelings of a betrayed spouse.
I never question the reality of betrayed spouses, I do not undermine their feelings, and to undermine betrayed spouses would be cruel. 
This article is simply about what to do when a conversation truly gets out of control – especially when communicating about infidelity.
I believe out-of-control conversations must be stopped for the mental health of everyone. But, stopping conversations only applies to out-of-control conversations. 
The very same topics must be revisited by a couple; but there are times when a couple must take a short "time out" to prevent words or actions that cannot be taken back.
This article is solely about stopping those conversations that will metaphorically turn into a blazing fire that burns everyone in its path.
How About You?
Do you have any tips on how to stop conversations that get out of control?

When communicating about infidelity, have you experienced conversations where what was said or done can never be taken back?

Do you have a different opinion? Do you believe that out-of-control conversations should run their course? If so, why?

Or do you agree that there is some merit in stopping conversations where you or your spouse may say or do things that can never be taken back?

When you talk to your spouse about your feelings, do you feel heard? Or do you feel brushed aside? What do you do when you are brushed aside?

How has your week been? 

Does anyone have progress to report in recovering their marriage? 
We want to hear from you!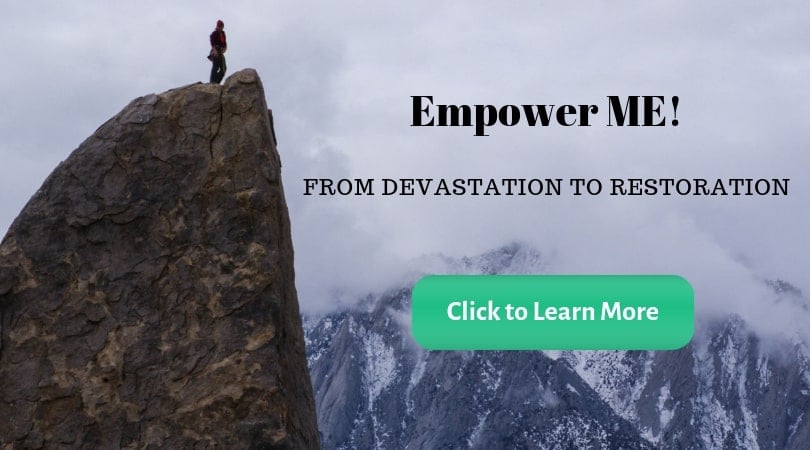 Sources:
https://www.mentalhelp.net/blogs/redemption-for-a-man-who-hurt-his-partner-with-words/