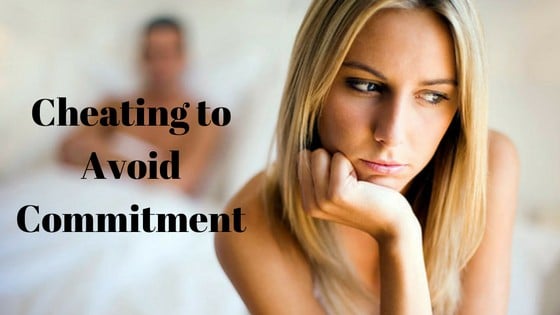 By Sarah P.
Do you know how to spot a commitment-phobic person? It's easy to spot the glaring examples of these people, but not so easy to spot clandestine commitment phobes. (I will call them CCP for short.)
Most people have probably seen or heard about the film Runaway Bride that starred Julia Roberts. Each time Julia's character got close to the alter, she slipped on her running shoes and ran away from the church as if her life depended on it. She gave a reason for her behavior in the film: she did not get married because she did not yet understand herself.
Of course, in the end, she cultivates her own uniqueness and then she hunts down the man that she had left at the alter. She proposes to him and this leads to their actual marriage in a small, private ceremony. Everyone lives happily ever after.
Julia's character is so obviously commitment phobic that it is hard to miss. What is more obvious than running away from the alter on multiple occasions? But, most commitment phobic people are much less obvious. In fact, clandestine commitment phobics may even appear to desire marriage. The worst part about clandestine commitment phobic individuals is that you do not see them coming until you have already been blindsided by their actions.
The origins of commitment phobia can be found in childhood. People develop attachment patterns based on their relationships with their parents or primary caregivers.
Secure Attachment
Children develop secure attachment patterns when their parents lovingly meet their needs as infants and children. Their parents are engaged with their children to meet their needs for food, cleaning, and comfort. These parents respond to their child's cries immediately and with love. This causes a child to trust a parent since they know that all if their emotional, physical, and social needs will be met.
These children often develop into trusting adults with a solid sense of self-esteem. These adults ate able to give and receive love in healthy and constructive ways. They are generally able to have good and mutually satisfying relationships with others. As adults, these people are generally not commitment phobic at all. They have a deep and abiding trust in others as established early in their lives by their parents.
Attachment Disorders
On the other hand, a child can develop attachment disorders due to several different experiences in their early lives. For example, they can develop attachment disorders if:
A parent does not respond to their cries or only does so occasionally and randomly.
A parent does not pay attention to their child in general. For example, the parent may not make eye contact, might not talk to their baby, or even acknowledge the baby because the parent is too preoccupied with whatever is happening around him or her.
A parent does not change or feed their child when he or she is hungry.
A parent physically or sexually abuses a child.
If there is general abuse in the home, even if not targeted toward the child. An example of this would be in a home where a wife is battered, but the children only witness the battering.
If a parent neglects a child physically, emotionally, or socially.
If I child is moved from caretaker to caretaker at random points and has no stability in his or her life.
If a parent has issues with drug or alcohol abuse.
If the parent is extremely narcissistic and only attends to the child when the parents need something versus when the child needs something.
A parent is away for extended periods of time, such as in cases where the parent has to leave the state or the country for his or her job.
When parents get divorced
Children who have been shuffled from one foster home to the next
Parents are emotionally abusive to their child and often tease their child, invalidate their child, and/or emotionally terrorize or threaten their child.
Children can develop several different types of attachment disorders: anxious/preoccupied, dismissive/avoidant, and fearful/avoidant. Often these attachment styles are part of the broader definition of and diagnosis of reactive attachment disorder as per the DSM (The Diagnostic and Statistical Manual of Mental Disorders).

Anxious Preoccupied.  These adults have an extreme need for emotionally intimate relationships and can easily fall into codependency as adults. Some only feel good when they are around the person to whom they are primarily attached, such as a spouse. Often times these people have very low self-esteem and are afraid of being abandoned. For example, I know one person who suffers from very well-hidden anxiety and only feels emotionally safe and calm in the presence of his wife. His anxiety stems from childhood.
Dismissive Avoidant.  These people are incredibly independent and secretly believe that they don't need close relationships and that they can look after themselves. But, the difference between an independent person and a dismissive avoidant person is that the dismissive avoidant person does not want close relationships. These people view themselves as invulnerable and come across as not needing any kind of close attachment whatsoever. They also do not want others to depend on them. There is no give-and-take in a relationship with this type of person. They simply will not give or let others get too close to them, even friends.
Fearful avoidant.  People who were sexually abused or who have experienced a profound trauma in their lives often develop this type of attachment style. They have a deep desire to get close to others, but they can never trust others and so they simultaneously push them away. They perceive close relationships to be associated with pain and so they are afraid to get too close because closed ties to anyone become synonymous with pain. They expect to be abandoned.

The Result
Around 70% of people do not experience changes in attachment styles over the course of their lives. The other 30% of people can have their attachment styles altered for the good or for the bad. For example, with extensive therapy someone with an attachment disorder might be able to develop a secure attachment style. On the other hand, someone with a secure attachment style might develop an attachment disorder due to traumatic life events as an adult.
This is where the topic of an affair enters the picture. I have a theory that some people who have affairs have attachment disorders from childhood. I believe that the dismissive/avoidant attachment type is certainly more prone to affairs than the other types.
Why?
I believe this is because an affair prevents a wayward spouse from getting too emotionally close to or dependent upon the betrayed spouse. If a wayward spouse has a spouse and a lover, then he or she does not have to get too close to either person. In fact, the affair is the perfect scenario because most lovers know that their married affair partner has little time for them. Often, they only see each other in stolen moments. The lover also knows that because the affair must be kept secret, the married affair partner will not be there emotionally for their lover on a regular basis.
The lover knows they will spend important holidays without their married affair partner and that they will never fully have access to their affair partner emotionally or physically. In fact, I believe that some singletons with the same dismissive/avoidant attachment style easily have affairs with married people. The dismissive/avoidant singleton often wants companionship, but they do not want the give-and-take that a normal relationship requires. They know that it will never be serious and so this allows them to have intimate connection without getting too close, too committed, or too involved.
If the married affair partner and the singleton both have the dismissive/avoidant attachment styles, then these affairs could potentially carry on for years and both parties are getting their unhealthy needs met in this way. Each has the unhealthy need for intimacy without real intimacy, companionship without real companionship, and friendship without real friendship. Real intimacy, companionship, and friendship are things that can only be experienced on a profound level with two people who are devoted to each other.
A Loving and Supportive Marriage is Good for Your Health
Affairs are like eating a junk food from McDonald's while in the car. However, eating junk food from McDonald's does not nourish the body, feed the mind, or cause a healthy body. Affairs do that to the soul.
On the other hand, committed and devoted marriages are like a full, gourmet five-course meal for two at a candlelit table. In the five-course meal, good conversation flows, the body is nourished, and it is a whole experience unto itself. Committed and secure marriages are good for the soul, the body, and the spirit. Research has shown that strong and secure marriages create health benefits for both partners. One study found that:
"Marriage cheers you up, improves your diet and helps you live longer, researchers say. It brings better mental and physical health, reducing the chance of premature death by 15 per cent, according to major studies in seven European countries. And the longer a marriage lasts the more the rewards accumulate – the only catch being that the relationship has to be loving and supportive. 'Marriage and other forms of partnership can be placed along a sliding scale of commitment, with greater commitment conferring greater benefit,' he added.'That marriage generally indicates a deeper commitment might explain why marriage is associated with better mental health outcomes than cohabiting. Cohabiting relationships tend to be less enduring. The most widely accepted explanation is that being in a committed relationship means better social support is available. 'Commitment seems to provide networks of supportive and helpful relationships, beginning with the spouse or partner, leading to more healthy lifestyles and better emotional and physical health.' Many married couples are often unaware of the advantages, they said, but a study of one billion 'person years' in seven countries found husbands and wives were 10-15 per cent less likely to die prematurely than the population as a whole." (1)
Some people with commitment phobia are fortunate it if they marry at all. I believe commitment phobia is being magnified in generation X and millennials.  These are the first two generations in recorded history that came of age after Roe vs. Wade came into law. These are the first generations that have access to birth control and women have access to professional careers where they can support themselves. There is less pressure on these generations than any generation prior. They simply do not need to marry and can lead promiscuous lives without consequence.
The stigma of women having multiple partners has also decreased.  There is no longer a need for marriage and this is an environment where commitment phobia can thrive. People can stay single and simply use the excuse that they are looking for 'the one.' Only, they can spend their entire lives looking for 'the one' and many will hardly notice. John Grohol, PsyD says this about commitment phobia:
"People with a commitment phobia long and want a long-term connection with another person, but their overwhelming anxiety prevents them from staying in any relationship for too long. If pressed for a commitment, they are far more likely to leave the relationship than to make the commitment. Or they may initially agree to the commitment, then back down days or weeks later, because of their overwhelming anxiety and fears. Some people with relationship anxiety may confuse positive feelings of excitement for another person and the potential of a relationship with the feelings of anxiety. For instance, normal feelings of anticipation or may be misconstrued by the person as a panic reaction, or general negative anxiousness. Some may also just have a difficult time resolving the inherent conflict of romantic relationships — the craving of intimacy while wanting to retain their own individuality and freedom." (2)
My Experience with a Commitment Phobe
I can say personally that I ran into a couple of these types during my time dating. There was one gentleman whom I have nicknamed "the use by date" guy. He and I dated for several months in my early 20's and I really fell for him. I viewed him as someone I could have married because we were so compatible.  In fact, it was the late 90's and one day with him felt as if it were a page out of a romance a novel.
You be the judge: We were having a 4th of July picnic for two at a small lake and no one else was around. We sat on a blanket by the lake and ate a picnic lunch. I realized I had fallen in love with him, but I refused to say anything about it. All was going well and then a flash thunderstorm began. We had no umbrellas so we took shelter under some trees. My sundress was getting soaked and so he chivalrously wrapped me up in his overcoat. He looked at me with his aqua green eyes and said, "I am afraid I have fallen in love with you. You are everything I desire." I could not believe it. Was I hearing correctly? It was as if I were in a perfect dream, only it was actually happening.
Then he kissed me and held me. Soon, the rain stopped and we returned to what was left of our picnic lunch. He talked about me moving to his city, about 60 miles away, while he finished his PhD. Before I met him, I had debated getting an MFA at his university.  Here I was sitting with my dream guy, he just told me he loved me, and now he was suggesting I move to his city so that we can be together more often.
We began talking about the future and he was waxing eloquent about where we would live, what he would cook for dinner, and how we would be perfect for one another. I agreed and I was ready to burst with excitement, but I did not want to show it. Part of me wondered if something so wonderful could actually be happening to me. I mean, I was crazy about this man at the time. So, I listened and hid my excitement.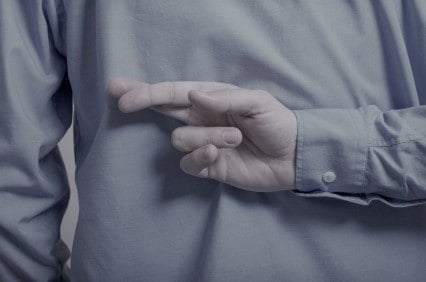 His next words went something like this: "You know, I make a wonderful pecan crusted pork loin and I can't wait to make dinner for you. This is going to work out so well… When I was in undergrad, I had my undergraduate girlfriend. But, when I entered my Master's degree, I decided to have different girlfriend for that phase of my life. I am so happy that you will be my PhD girlfriend…but you must understand that you are only my PhD girlfriend and so there will be no hard feelings when I move on to postdoctoral work…" At that point, I interrupted him and said, "What? You mean to say that you are putting a 'use by date' on our relationship and that I am no more than a milk carton that will expire?!" Yes, that flew out of my mouth.
He was taken aback and he did not understand why I would not be okay with it. I explained to him that if we were in love and getting along well that I would not want it to end—that I would want to progress to something even more serious and not break up. Again, he did not understand my point of view and believed what he wanted was perfectly normal.
At the end of the date, he said: "We will go forward and you will understand that this relationship will only last for the next three years." I told him that such an arrangement would not work. He told me basically to take his arrangement or to say goodbye then and there. I chose to say goodbye then and there and as he walked back to his car, he turned around, tipped his hat, gave me a smile as if he were the Cheshire cat and said, "your loss." Then he got into his red convertible and drove away.
At the time, my 20-something self was shattered. I wondered if I should have taken his deal. But, my self-esteem and sheer will was stronger than that. I moved to the coast several months later. After I had moved, he emailed me and told me what a connection we had had. He apologized for being so flippant. That gave me a little hope and I suggested we start a long distance relationship. I still had lingering feelings that would not go away. His answer was "no." He felt we had a connection, but he "didn't do long distance." So, it was he lived 2,500 miles away and I stayed by the coast.
I soon met the man who was to be my fiancé. The "use by date guy" would call from time to time and complain about his current girlfriend. Three years later, I was engaged to the man I was supposed to marry, but he left me for the woman with whom he was cheating. After my fiancé left, "use by date" guy called more often to complain about his girlfriend. He was living with a girl whose parents had some real issues, according to him. He never wanted to listen to how I was dealing with a rough break-up even though he (at that time) said I was a good friend. I met the man who later became my actual husband and lost contact with the "use by date" guy.
About 14 years later, the "use by date" guy emailed me to announce he was coming to my city and he wanted to meet. He asked if he could call. I still had the same cell number I had for several years. I told him he could feel free to call me, if he wished. So, he called my cell phone and as soon as I said 'Hello" he launched into a long diatribe about how foolish he was and how he never did find the love of his life. I tried interrupting, but he wanted me to hear him out. He said that given time and having dated a lot of 'quality women' he realized that he should have married me and he even said he was ready for a family and wanted to see me soonest.
I was shocked, but he was obviously up to his old tricks and was trying to reel me in for whatever sick game he wanted to play. I have to admit that I found great satisfaction in telling him I was already married, had been married for quite a while, and had two lovely children.
For whatever reason, he thought I was kidding. He told me he simply could not believe I was married. (I guess I was dog food, eh?) So, I repeated that I was married, had always been looking for a husband and not a fling, and that I had two lovely children. Then, he got defensive and started to tell me about all of the impressive women he had dated after me. I stopped him and asked what it was he wanted and why he was calling.
In that moment, he actually opened up. He told me about his married parents who hated each other; he told me of a miserable childhood fraught with narcissistic parents and how he was the scapegoat and his brother was the golden child; he said that his parents were so miserable that the prospect of ever getting married had always frightened him. He told me that the girlfriend whom he would call and complain about had been with him for almost ten years. But, ten years later, he still was not sure that he wanted to marry her and so she had had an affair and dumped him.
After that, he said he had dated many 'impressive women' but also said that the only person he had ever connected with on a deep level was me. He also told me that he had been in therapy and his therapist said he was a narcissist. (Go figure.) He asked me (only half kidding) why I had not waited for him to come to his senses so that we could be together. He spoke of promotion after promotion and world travel to exotic places. But, he admitted he was secretly jealous of married colleagues who had loving wives and small children.  Nevertheless, he also mentioned that many of his married colleagues were secretly jealous of him; they had already tired of the committed life and had one foot out the door.
I listened to his regrets, his fears, his failures and his successes. After all, he knew the charade was over and he no longer needed to hide who he was from me. He laid out all of his insecurities and told me who he was. I was a  safe person with whom he could be vulnerable—exactly because I was married. I wished him good luck and got off the phone. He has not contacted me since and I think it is best that way.
I have wondered if he was sincere. Had he really gained insight and was he really ready for a relationship? I have also often wondered why he set it up to fail and why he hurt me so much. I had long ago told him how badly he had hurt me; he had heard my tears on the phone years ago.

Inside the Mind of a Commitment Phope
During our chat, he brought up some very interesting ideas. He discussed in detail his 40-something male coworkers who felt trapped by almost 20 years of marriage and longed for the single life. When their wives were not around, he said that these coworkers asked him the secret to dating beautiful women and if he could arrange meetings with girls in their 20's for them. I do not know if these men were commitment phobic men prior to getting married or if they were having a mid-life crisis. But, I would imagine these were non-committal men who halfheartedly married.
Assuming that these men were the later, I wanted to talk about what was going on in their minds. When commitment phobic men marry, they oftentimes find ways to escape an intense emotional relationship with their partner. Often they disappear onto their fishing boats or onto the golf course on days where quality time with their partners could happen.
When they are home in the evenings, they can often be found watching the news during dinner and retiring to their home offices afterwards. Their wives may beg for more quality time together, but they just grumble, become passive-aggressive, and end up withdrawing even further. If their wives want to 'talk about feelings' they get a particular look in their eye that speaks of horror unseen. These men would rather be sent to the store to pick up feminine products — anything as long as it did not involve talking about feelings.
Honestly though, the above are examples of stereotypes. There are a million subtle ways to be married and to remain emotionally distant. Even the slightest look or move of a hand can silently say: approach me if you dare. So it is that spouses get the message that they need to keep their distance.
Committed Relationships are Frightening
People who are afraid of commitment may have been abandoned as children or alternatively they may have been smothered as children. Either way, entering into a committed relationship is frightening.
For the abandoned child, being in a serious relationship can often magnify feelings of abandonment and the fear of that person leaving. For that adult, it is safer to be the one who ends it so that they can be the abandoner instead of the abandonee.  After all, the child learned long ago that loving someone equals being left by that person.
For the smothered child, they learned long ago that some forms of love can be suffocating. Committing to someone in a close relationship can feel like actual suffocation and bring on bouts of panic since this is a feeling that invokes anxiety. They do not want to be assimilated into the Borg and will do anything to avoid it. For those who did not watch Star Trek: The Next Generation, the Borg was a predatory entity and it traveled the universe assessing every kind of biological and technological entity. Its purpose was to assimilate those entities into itself, which it viewed as the ultimate perfection. However, this assimilation came with the price of existing in an eternal mind-prison from which one could never escape. When you look at it that way, can you blame those who a deathly afraid of having their identity and freedom snuffed out?
A Brief Case Study
A man named Michael* has been in several serious relationships with great women. But, he simply could commit and the reason could be found in his family of origin. Psychiatrist Mark Banschick presents his case study:
"Michael himself isn't even aware of how frightened he is of commitment… Michael came from a stable, intact family. But looks can be deceiving. His father devoted all his energies to a successful supermarket business and hardly paid attention to his kids, leaving Michael at home with two younger siblings and a demanding mother. To escape his mother's tirades, Michael devoted himself to pleasing her, but he now carries a deeply ingrained fear of serious intimacy. Michael doesn't want to be his father, and in many ways, he's not. He's intuitive and loving—but he still can't commit. He's been in an intensely committed relationship before—with his mother—and he doesn't want to be trapped again. Commitment feels dangerous."( 3)
In the case study above, it was clear that Michael was unable to get close to wonderful women because of the emotional incest that had been forced on him by his mom. He is an example of the smothered child who ends up feeling like a close relationship is a life and death matter.
In addition to having been smothered, Michael also had to give up his identity. He had learned how to suppress his own identity in an effort to please his mother. Since he was required to please his mom, he had learned that there was no such thing as emotional safety or unconditional regard.
Michael had been obliterated by his mother—the smothering he experienced allowed him no physical space to stand apart from her and the suppression of his identity as an individual also had been suppressed to please her. In essence, there was not space for Michael at all; neither emotionally nor physically. Understandably, he did not want to recreate this relationship with another person. His fear drove him away from the intimacy and companionship he craved. Intimacy did not feel like a warm, fuzzy place to be—it felt like a cold trap.
Sometimes the longing for connection and intimacy wins out in the short term. It temporarily overpowers the fear of commitment. When these people get married, the fear will always return and it often returns after the honeymoon phase wears off. The infatuation and high that people get from new relationships can only go so far. When it wears off, the person who is afraid of getting close acts out.
"One of the best ways for a person with a fear of commitment to keep their relationship at a safe distance is to get into a relationship that is designed to go nowhere. Usually, this relationship takes the form of an affair because the commitment phobic person knows there is hardly any chance for the partner to become involved with them in the longterm. They are basically relying on the fact it's unlikely the other person will leave their partner in order to be with them…" (4).
The scenario above is a common one since most married people, in the long run, do not leave their spouse. For the person who fears intimacy, an affair truly is the perfect scenario.
I recently thought of a song from the 1990's: Torn by Aussie Natalie Imbruglia. I like how the song describes what it is like to date a commitment phobic man from a woman's perspective. Or, that's at least what I believe it is about because that's how it felt for me when I was in a relationship with "use by date" guy. But, notice how the song could also describe situations where there has been an extramarital affair. So, really it applies to both cases.
The video that goes along with this song is the most interesting part of all. Notice how in the beginning of the video she is singing and has a nice relationship with a man and they live in an apartment. Notice how the video progresses and their lives are being interfered with by other people who randomly walk through. Finally, toward the end of the video, the walls of her apartment are torn down and replaced by what appears to be a bar or another dark spot. At the end, both she and the man/boyfriend from the video stare at the camera with exasperated expressions as the camera fades out.
httpv://youtu.be/VV1XWJN3nJo
What about Women Who are Commitment Phobes?
I have spoken a lot about commitment phobic men in this post and now I would like to talk about commitment phobic women. It is often hard to spot these women until they get to their mid-30's and beyond. This is because their behavior up until that point can appear to be normative female behavior for women seeking marriage.
For example, when women are in their teens and 20's, they are all looking for a Prince Charming to sweep them off their feet. But, I am not referring to a Disney prince; I am referring to each woman's version of "the ideal man" – aka her own personal prince charming.  
Sometimes this vision of the ideal man begins in the tween and early teen years. When I was 12, all of the tweens and teens had Duran Duran posters all over their walls. Depending on who you spoke with, they either liked Simon le Bon or John Taylor. Most girls liked John Taylor, but I was in the Simon camp. In the music videos, Simon had a hopelessly European air to him and he was more masculine than the others. (He wore slightly less make up…)
As women develop, they refine their own versions of their personal prince charming. Some women envision a muscular blond-haired, blue-eyes, man with broad, muscular shoulders wearing some kind of uniform. Others envision a tall, handsome, quiet bookish man with mysterious eyes and tousled dark hair. Some have a weak spot for men in the military or on the police force while others swoon over bad-boy singers. Each woman has a list of personality traits of her own personal prince charming, has envisioned what kind of house they might live in one day, and has even thought of what her wedding might or might not look like. Of course, not all women feel this way, but it is safe to say that a majority of women have defined in detail their own personal prince charming and how life will feel when he is in the picture.
But there also exist many women who use the list of traits to a fault and will not even consider a man unless he meets all 20 criteria. I once knew a woman who literally had 30 different points of criteria for her personal prince charming. However, as most women approach their late 20's and if they genuinely want marriage and a family, they start to question the list. They start to dissect each piece of criterion carefully and decide if it is a must-have or if it is flexible.
I knew another woman who was looking for a man who fit this description: he had to be at least 6' feet tall, extremely muscular, with blue eyes and a full head of blond hair (with no hair loss). But, he also had to have an upper-middle class income, straight, white teeth, and he had to be funny and capable of entertaining her constantly. He had to be a member of her political party and have her exact (vague) religious views. He also was not "allowed" to be a smoker and someone who casually drank when she said it was okay.
But, that was not all—he had to have eyes only for her and never notice any other women. But, he also had to be a heterosexual with a high libido (for her alone.) He had to be sensitive yet strong, he had to be able to read her moods, and he couldn't have any "psychological issues" such as fleeting depression or occasional anxiety. Why? Because those things made him "damaged." (As you are aware, I do not view depression or anxiety as traits that cause people to be damaged. They are very real diseases and just as serious as diseases like diabetes.) Finally, this man had to think she was the most amazing person who had ever walked the earth and love her unconditionally.
Okay… does anyone know this guy?
I have lived in or spent time in almost two-dozen countries and I have never met him. Of course, I was not looking for him, so I may not have noticed him at all. Still, I believe that it is more likely to see a herd of unicorns than to come across a man with every single trait or attribute on that list. If a woman hits her 30's and keeps a list as rigid as this, it is highly likely that she is commitment phobic.
However, if you were to ask her if she were commitment phobic, she would likely get angry. In her mind, she merely has high standards that you do not understand. Here is an addended version of an article by Dyanne Brown, as told to the Huffington Post. Dyanne does an excellent job explaining commitment phobia and the ultimate fear behind it:
"I believed that every woman was supposed to be salivating to walk down the aisle and marry the man of her dreams. I kept waiting for that feeling to kick in for me. It's been 36 years and I'm still waiting. Getting married always seemed to be a logical decision rather than an emotional pull. Until I was slapped in the face with the truth that I am commitment-phobic. But, my first thought was, women can't be commitment-phobic. It's a male trait. Surprisingly, it affects women more than anyone talks about and it is becoming more common as women attain more financial independence… I dated a couple of nice guys who seemed to really love my personality, showed me consistent attention and thought about the possibility of getting to know me better. But, I went running, screaming in the opposite direction. Instead, I set my sights on the guy who barely returned my phone calls and texts. He was distant, disappeared for days or weeks and he made sure I didn't feel special for too long. He wasn't giving up anything in his life for me. He was the one who made my stomach flip and the one I got excited over when he finally gave me a sliver of attention. He was safe. There's nothing a commitment-phobic loves more than a guy who has no intention of ever committing. It's a relationship of torturous relief… I'm terrified of making the wrong decision and feeling trapped in my life. I'm scared of choosing the wrong guy, the wrong career, and what if they upgrade my phone while I'm locked in a two-year plan? Two years is a long time. But, seriously, as long as I don't make a decision or a commitment, I feel free. But, in choosing freedom, I miss out on all the benefits of being committed. I also avoid all the other disappointments that can come from being committed. I think the biggest one is the fear of abandonment and rejection. In my mind, I can't be rejected if my heart is never fully invested." (5)
The most important point here is that fear of abandonment is at the very center of commitment phobia. As Dyanne points out, she cannot be rejected if she does not bring her entire heart to the proverbial table. She holds back in an effort to avoid her deepest fear.

My Fear of Being Abandoned
Actually, I can absolutely relate to Dyanne. I was never commitment-phobic, but I was terrified of being abandoned. I had a very secure childhood, but the dating world showed me that being abandoned came with the territory. Men were just as fickle as women.
My reaction to this fear was not being commitment phobic, but instead moving at a snail's pace in a relationship. I let the guy lead, I did not give a lot of myself, and I focused on being friends first. Often, men never got past the friend zone. Sometimes I wonder if my husband married me because I was the only single woman who was not aggressively pursuing him. When he was young and single, he would actually have patients slip him their phone numbers with pleas for a date. No joke.
I was just the opposite: aloof and not impressed by his alleged status. I was this way because I did not want to be a notch on someone else's bed post and then discarded. Plus, I had just gone through a relationship meltdown of epic proportions with my ex-fiancé. I refused to be a pleasant stop on the way to a man getting married to someone else. I refused to be in a serious relationship unless I was about 95% sure that I would be chosen that time and not discarded.
So, I kept my distance because I was terribly afraid of going through what I went through with my ex-fiancé. To me, dating felt like a life and death situation. I knew that if I were to be too trusting and give myself away, I may not have survived the next break-up. Fortunately, he and I got married and we have so-far worked out.
Honestly, I look back at that time and realize I was standing on the precipice of the abyss. If I were to have taken one false step, down into the abyss I would have gone and that time I may not have ever gotten out. Anytime I think about it, I get a chill down my spine.
However, I did not enter the dating scene that way. I had come from a good home, I was happy, sweet, naïve, optimistic, full of hope, and I was trusting. I gave and sometimes gave too much. My parents were married and they still are married. I figured dating would be easy. I figured a man and I would click, we would fall in love, and then we would get married and live happily ever after. In my mind, this was what people who were in love did—they got married.
But, after a decade of dating, I had become non-trusting, aloof, very cautious, pessimistic, and terribly afraid of going through another break-up. I had wanted to get married for a long time; everyone around me was getting married. But, I was no closer to realizing that dream. Most of all, I knew if I were abandoned one more time, I would have sunk into such despair and darkness that I never would have recovered my original self.
I think this is how commitment phobia is born in people who were previously trusting and securely attached. The world and the actions of others can have that affect. This type of commitment phobia is different than women who had insecure attachments from childhood.
In the end, my desire to be a wife and mom prevailed over the fear of abandonment and I gave enough of my original self to my would-be husband. Aloofness gave way to sweetness, caution gave way to giving, and a strong exterior gave way to vulnerability. I felt that I needed to show him who I really was since he was being persistent and was breaking through my walls. At one point, I had to trust enough to give myself over to the process. Yet, that non-trusting person was still there and I daily prepared myself for the eventuality that this too could end. I refused to have hope because he could have left at any time.
I am always amazed at how many blows life can throw at a person and how such experiences can change people forever. Life can take the most hopeful, optimistic, happy person and turn everything upside-down until the person is literally worn down.
In Summary
Commitment phobia is something that has complex origins. It can develop as a result of insecure attachment, or it can develop in a securely attached adult after they have experienced one too many traumatic relationships. Some deal with commitment phobia by never fully committing to a relationship and instead live life as serial monogamous. Others get married but they still do not give of themselves fully.
If they have a spouse who wants to be too close for comfort, they find ways to sabotage the marriage. The affair is the most effective way to sabotage a marriage for someone who is commitment phobic. They do not have to give themselves fully to their spouses or their lovers. They are at the helm of the relationship and they have perceived control over their lives. They can have the veneer of intimacy without genuine intimacy.
But, even those who are commitment phobic can change. In these cases, it is beneficial for a spouse to figure out the deepest fears of their commitment phobic spouse. Then, a spouse needs to create a consistently emotionally safe and nurturing environment for the commitment phobic spouse. However, this tactic is only for situations where there was no affair. I also must stress that what you feel is creating a safe and loving environment for your spouse may not be what they perceive as safe and loving.
For wayward spouses who had affairs because of being commitment phobic, they really need to go to therapy and get to the root of why. They need to do a lot of internal work and heal themselves before they can help you heal from the affair. They must have insight and change before the marriage can be repaired fully.
How about you? Do you have a spouse that you think might be commitment phobic in some way and do you think it influenced an affair? If so, how did the commitment phobia manifest in your marriage and/or day-to-day interaction? I would like to hear all about it! Many blessings to all of you and hope you are all well. Sarah P.
Sources:
1 – Hope, Jenny. Marriage, the key to a better life: Study finds tying the knot means improved health and longer life expectancy
From http://www.dailymail.co.uk/femail/article-1351287/Marriage-key-better-life-Study-finds-tying-knot-means-improved-health-longer-life-expectancy.html
2 – Grohol, John, PsyD. What Is Commitment Phobia and Relationship Anxiety? From http://psychcentral.com/blog/archives/2015/01/08/what-is-commitment-phobia-relationship-anxiety/
3 – Banschick, Mark. Modern Intimacy: Explaining Commitment Phobia. From http://greatist.com/happiness/modern-intimacy-commitment-phobia
4 – Do You Or Your Partner Have Commitment Phobia? From http://www.rethink-anxiety-disorders.com/commitment-phobia.html
5 – Brown, Dyanne. Confessions of a Commitment Phobic Woman. From http://www.huffingtonpost.com/dyanne-brown/confessions-of-a-commitment-phobic-woman_b_5865982.html