What happens in an affair that makes cheaters play by their own rules with no moral stance about what they are doing?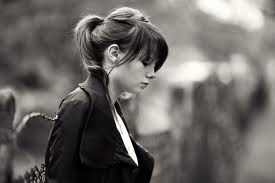 By Linda
During one of our recent Affair Recovery Group sessions we discussed how the cheaters have their own story and play by their own rules.  They do not act in ways that would be categorized as typical human behavior.  
I believe they feel very little guilt and do not have much concern for the implications of their actions. 
I also think that is why it is so difficult for the betrayed spouse to deal with their behavior, since it is so different and far removed from the way we (betrayed spouses) would act. It is also very different from how the cheating spouse typically acted in the past.  It's confusing to say the least.
I was able to truly understand this concept when Doug and I had a conversation this past weekend about Tanya's husband and why he didn't confront Doug.  I have witnessed through this website that many betrayed husbands do confront the other man and I was interested in why that wasn't the case in our situation.
I know that her husband had found out about their emotional affair, and Doug had told me Tanya had taken care of it.  At the time, he almost made her sound like a martyr since she saved him from her crazy husband. This never did sit well with me, by the way.

When Doug told me how Tanya had kept her husband from showing up at our house, I was taken aback to put it mildly.  Tanya apparently told her husband that she would leave him if he tried to confront Doug.  Now how twisted is that?  
She was the one who had the emotional affair, and yet she was the one who told her husband that she would leave if he confronted her lover!  Even more amazing is that he listened and obeyed her.  To me this confirms how much power the cheater believes they have.  They feel invincible.
I wonder what causes this.  How does a person project that kind of power and control over a person?  What happens in an affair that makes a person follow their own set of rules with no moral stance about what they are doing? I wonder who they think they are!
Unfortunately many of us betrayed spouses feed into their power by being a doormat because we are so afraid of losing our marriage.  I wonder what would have happened if Tanya's husband told her to go jump in the lake.   I wonder what would have transpired if he said:  "I'm going to go tell your lover what I think about him."  What would have been her reaction then?  Would that have provided the proverbial kick in the ass and knock some sense of reality into her?  She certainly wasn't displaying the actions of a person who was acting rationally or with any sense of remorse.
I wonder why they feel they can play by their own rules.  Is it a sense of entitlement since they believe they deserve to be loved perfectly, and that nothing is going to stand in their way?  Do they feel that they have nothing to lose because they have their lover and everything else is unimportant? Is it the romantic notion that we all have, that love will conquer all?  I wonder what the betrayed spouse can do to get the cheater to play by their rules – the rules that most honest and moral humans follow.