Has Your Healing After an Affair Hit a Brick Wall?
Discover the 24 "tasks" that a cheater must perform in order for you to heal from an affair
Hello friend, we're Linda and Doug and we are one of the lucky couples who can say that we have been able to recover and heal from an affair. 
We can also honestly say that after 28 years of marriage, our relationship has never been better.
If you're experiencing the pain of infidelity you're probably a little bit skeptical of those claims as you may feel that the hurt, painful images and anger you are now experiencing will never fade away.
We're here to tell you that they can and it's very possible that you can recover and heal from infidelity, but…
…it's not going to be easy and it's going to take the commitment and hard work of each of you in order to do so.
The Cheater Must Now Become the Healer!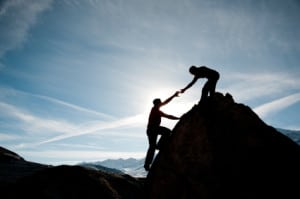 From experience and interaction with others in the same boat, we have been able to identify certain behaviors on the part of the cheater that can either lead to success or failure at recovery and healing from an affair.
In general, what we have found is that the cheater must now become the healer.
They are the key to affair recovery and to their spouse's healing.
It seems like such an easy thing to do, but for some reason the cheater either refuses to give the betrayed spouse what it is they're most longing for or they simply just don't know what it is they need to be doing on a consistent basis.
Through our work with other couples we became so frustrated from hearing story after story of cheaters who refuse to help at all with their partner's affair recovery and healing, wondering why their partner just can't "get over it," that we decided to do something about it…
We went to work. We researched. We interviewed experts. We surveyed readers.
The result...
We created a program called..."Healing from an Affair: A cheater's guide for helping your spouse heal from your affair"
This program tackles the 24 key points that need to be addressed in order for the cheater to become a healer:
Stop all contact with the other person – forever
Be sensitive when your partner suffers from a trigger
Stop being so selfish
Take responsibility for your actions – and inactions
Stop trying to always be in control
Have some patience
Be trustworthy
Talk about things
Be honest
Show remorse and apologize
Acknowledge the depth of the pain that your affair brought to your marriage
Educate yourself about affairs and relationships
Figure out for yourself why you did what you did
Be thoughtful and reassuring
Stop being so defensive
Be loving and supportive
Stop thinking that the grass is always greener somewhere else
Listen – really listen
Stop blaming your spouse for your affair
Make your life and everything you do an open book
Check your anger at the door
Get some counseling or therapy
Ask your spouse what he/she needs from you on a regular basis
Gratitude or gratefulness
Chances are (if you are the betrayed) you need the exact same things from your spouse.
Linda sure did!
What Others Are Saying...
I was very moved by the personal touch – hearing a real person, who had made mistakes after affair discovery – the contents spoke to me as a betrayed partner on a more "real" level than any of the affair and psych books have. Carla,

Affair survivor
I cried through reading many parts of the book. You hit the things that are most important to me in healing my marriage in a logical manner that was easy to read and easy to put to use. Funny…my marriage coach was just saying the other day that there needs to be a good guidebook for cheaters. He has not been totally satisfied with any. I'm going to send him a copy of your book. Penny,

Affair survivor
Here's What You Get With the Program
102-page E-book in both PDF and MP3 Audio Formats

This gives you options so that you can read it on your computer, print it out so you can make notes and/or you can listen to it by downloading it to your computer, MP3 device or smart phone.

The audio version is broken up into 7 short tracks for easier listening and downloading.

Each of the 24 tasks that are covered include a set of suggested Action Steps to aid in successful accomplishment of the task.

Two Supplemental Handouts in PDF Format

The Anger Log:  A spreadsheet that the cheater can utilize to track their anger, how they responded to what made them angry and whether or not their anger was justified.

The Affair Inventory:  A questionnaire  for the cheater to complete that will assist them with conducting a thorough analysis of their past character, habits and behavior resulting in a better understanding of why the affair occurred.
Two Insightful and Valuable Audio Recordings

Gary Shriver, co-author of the book Unfaithful: Hope and Healing After Infidelity talks to us about his experiences at helping his wife heal from his affair while offering his own suggestions and advice.

"DJ," a betrayed spouse, shares her own healing experiences and what her husband has done well – and not so well – in the way of helping her heal.

And...Something a Little Different

We're pretty sure of one thing right off the bat… 99.9% of cheaters will not want to read this book – or any other book for that matter (at least initially).  That being the case, we felt we had to make it easy for the betrayed to present the information to their spouse if they so desire.

So what we have done is separate out each of the 24 "cheater's tasks" into its own PDF so that the betrayed can very easily print them out and give to their cheating spouse if they desire to do so.

That way the cheater won't feel as though an entire book is being forced down his throat.
When You Purchase This Program, Your Spouse Will Be Motivated To:
Accept 100% responsibility for the affair
Feel deep remorse for what he's done (not just for getting caught)
Take concrete actions to earn back your trust
Have patience for your healing process
Figure out why he did what he did
Want to save your marriage
and much, much more!
100% Money Back Guarantee
Zero Risk Money Back Guarantee
We understand that it's not easy sometimes to make an investment, even one as important as this one. You can try "Healing from an Affair: A cheater's guide for helping your spouse heal from your affair" risk free.
Other programs typically offer a standard 30 or 60-day money back guarantee. However, we go beyond that and offer no time limits. No questions asked. If this program doesn't help you, simply shoot us an email and we will refund every penny of the purchase price.  That means no risk for you!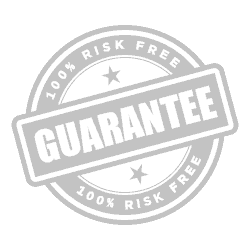 Get Access Now For Only $39.95
Get Access Now - Order Below...
It's simple...Just click the orange button below and you will be forwarded to an order form where you can complete your purchase.
Once you've done that, you will be taken to a download page where you can access all of the program materials.
Please not that Healing from an Affair: A cheater's guide for helping your spouse heal from your affair" is delivered in digital format via an Instantly Downloadable PDF file. No physical products will be shipped. After you order, you will get INSTANT ACCESS to the book and all the bonuses onto your computer.