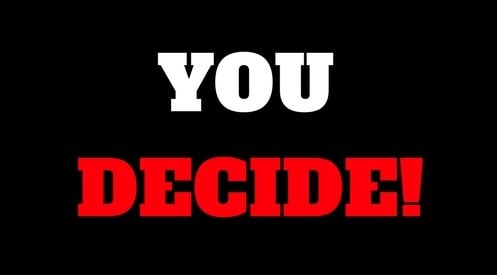 This is the latest installment of our 'You Decide' series where you will provide your opinion on a fictional affair scenario. In this particular scenario, a suspicious magazine label fuels Kelly's suspicions that her husband, Ross is having an affair.
Kelly and Ross have been married for 25 years. Kelly quit a high-powered career in order to raise their five children. Because of Kelly's many years as a dedicated mother, member of the PTA, and constant involvement in her children's lives, they have turned out wonderfully. All of them successfully completed college and are out on their own.
Kelly has also been a tireless supporter of Ross's career and this allowed him to become a regional VP of a well-known software company. Because of Kelly's education, she has always been the perfect hostess, the perfect home-maker, the perfect party-planner and event organizer. As they say, behind every great man is an even greater woman.
Kelly had been having trouble in her marriage for a full 8 years but never confided this until an incident involving a magazine.
During the past 8 years, Kelly's husband had become physically distant and seemed a little uninterested. Kelly was too busy to notice, even though it bothered her when she had the brief moment of quiet time for herself. Nothing else seemed amiss though, so she ignored it. But, one day something happened to change all of that.
Kelly was cleaning her husband's office and cleaning out her husband's magazine stack. On one of the magazines the address label caught her eye. Her husband's name was on the magazine, but it was sent to what appeared to be a residential address in California—only they did not live anywhere near there.
Kelly looked up the address online and the house in California appeared to be owned by a woman—someone she had never heard of.
She also noted that her husband made frequent trips to that particular city for work. Kelly is positive that her husband is having an affair with the woman in California, although that is the only proof she has found.
Should Kelly confront her husband or is she just being paranoid? What would you do?
You decide!