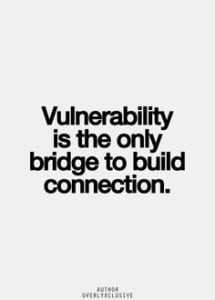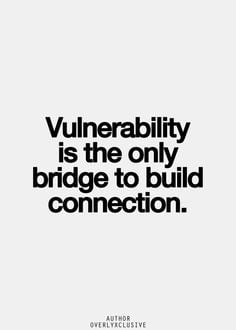 Last Friday was Doug's annual outing with a bunch of his old high school buddies.  It's when they go golfing, attend a baseball game and hit the bars afterwards.  Basically they act about 35 years younger than they all are.  Then they go home and recuperate for the rest of the weekend!
Anyways, after their golf outing Doug texted me and mentioned that they were heading to their hotel and that one of his friends took a group photo and posted it to his Facebook page.  Now, neither Doug nor I are frequent Facebook users but I went onto his page, looked at the picture and then just started clicking around.
I viewed pages of some of our mutual friends, family members and even some of Doug's old work friends.  On one such old work friend's page, whose picture do you think appeared in front of me in the little "Friends" box?  Yep, it was HER! 
Now, it's been awhile since I've visited her Facebook page and since I was home alone, I thought I'd give it a little look-see just for kicks and giggles (as Doug likes to say).  I viewed her main page and then looked at some of her photos. 
I'm happy to report that since the last time I looked at her Facebook page, it would appear that time has not been so kind to her.  She looks much older and has some more wrinkles.  On the other hand (if pictures tell the true story), she also appears to be getting along much better with her husband these days.
I remember when Doug told me how she rarely had anything good to say about her husband and complained about many of his little quirks and habits.  From the looks of the photos it appears that she has somehow been able to get past these complaints because they looked quite happy together.
It looks like she's been able to rebuild her marriage and find the spark again for her husband.  (I don't think I'll send her a congratulations card of anything though.) This made me wonder…If he was supposedly so bad 6 years ago, how and why is anything so different with them today? 
So, I asked Doug the same question as we were headed to the grocery store on Sunday. (Yes, I told him I looked at her Facebook page.) His response was something like, "I'm sure he wasn't as bad as she made it seem.  Her complaints were more like rationalizations or excuses to allow her to justify in her mind what she was doing."
I really knew in my own mind the answer, and what Doug said made sense and I agreed (though I wanted to add that she was saying those things as a bit of manipulation as well), but I know that this is a similar question that many betrayed spouses struggle with.
They ask themselves…"How can I seem like such a bad person while the affair was going on and now that we're reconciling, I'm the apple of his/her eye again?"
"Was I really that bad?"  "Did he/she really think I was an awful person at one point?"   "Am I really the apple of his/her eye?" "Are these feelings now for real?" "Who was that man/woman I married who had the affair?"
It can be a huge blow to trust, our self-esteem and it's yet another reason why we choose to guard ourselves.  We shut the door to being truly intimate and/or vulnerable. We don't want to fall for that again and get crushed with pain once more – while at the same time questioning our self-worth.
Being vulnerable again is hard.  Really hard.
The Power of Vulnerability
So, what does being vulnerable after an affair really mean? To me it has a very simple definition:  Opening myself up to the risks of being hurt.
That could encompass such things as rejection, triggers and betrayal, for instance.
It's natural in any relationship to want assurances that you will not be harmed if you are vulnerable, but after an affair that assurance becomes even more important – and even less likely.  How can one risk vulnerability and possibly being betrayed once again?
It's a logical and natural question.  But I'll suggest (Thanks to Brene Brown) that if one isn't willing to be vulnerable at some point, then they instead risk losing out on the possibility of true, deep intimacy and connection.
A few years ago I found great strength in the Brene Brown's message, and if you haven't seen her video about "The Power of Vulnerability" yet, you may want to watch it now (below).  After doing so, you might want to download this STUDY GUIDE that was created by our friend Tim Tedder, LMHC, NCC, and together with your partner, work through the questions and answers and discuss them.
Recently, I had the pleasure of mentoring a woman who was going through a similar situation in which she was afraid/unable to open up to being vulnerable again after her husband's affair.   
It didn't help that her counselor told her that it pretty much takes a miracle or divine intervention to continue on with her cheating spouse in a way that would allow her to be completely vulnerable.  As a result, she may have already been of the mindset that being vulnerable again would never happen again no matter how hard she tried. (As a side note, she was about a year removed from D-day and her ex-cheating husband was doing everything in his power to make amends and help her heal from his betrayal.)
She was stuck.
I want to share a response I had for her when she asked me how to get out of this stage.  I hope that it might help any of you who find yourself in a similar position, and at the very least give you hope for a better future.
Here it is:
I agree with your counselor's remark to a point, as it is difficult to be completely vulnerable after you have been betrayed.  That scar will always be there and you will remember forever how you received it.  It is only human to be afraid.  Over time that feeling does go away. However, if there is a trigger or something feels off, that feeling will quickly come back. It is a matter of survival for the BS.
I will tell you though, it is just a twinge compared to what you might be feeling now, and the feelings go away very quickly.  Mainly because throughout this process you should/will learn how to communicate your feelings of uneasiness to your spouse.
I also feel that you are still going through all the stages of recovery. I know it seems like it's been going on forever, however it has not been that long and you still have things to work through.  You still need to mourn the old relationship and learn to accept the new one.  It takes time.
I will also tell you that if you are patient and continue to do the work individually and as a couple you can again look at your husband with adoring eyes.  You will be thankful that you are still together. I know that every day I am thankful that Doug and I are still together and we are able to share our lives with our three children.
With time you will be able to put the feelings that you have right now behind you and grow an appreciation for the relationship that you have built after the affair.
I realize that I've barely touched on this very important topic, and I think it would be wonderful if you could share your struggles, failures and successes with respect to being vulnerable again after you have been betrayed in the comment section.  Thanks!