I believe the drama associated with an emotional affair, along with the faltering marriage helps to strengthen the bond between cheaters.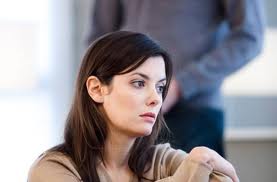 By Linda
I'm so glad that we have started the Affair Recovery Group.  I have gained so much knowledge and insight from our discussions with Jeff Murrah, that everyday I feel lighter and more free.  It's been another dose of therapy for me on a weekly basis.
Recently, we touched upon the bonding experience that is often present in affairs.  Many times the cheaters bond over the unhappiness in their marriage, and this bond is often perceived as true intimacy and love. However, it is perhaps the only aspect that is holding their relationship together.  Beyond that, there is nothing.
Jeff gave the example of how a wife was in the hospital and was very sick with cancer.  The husband, who was so distraught over the situation, bonded with the nurse who was the caregiver.  They bonded over a similar experience, or situation, but in reality that was the only thread that was bonding them together.
I often wonder if Doug and Tanya would have experienced the same intense feelings toward each other if they didn't experience the similar marital troubles, the common problems he and Tanya were experiencing at work, or the general excitement associated with having an emotional affair.  What if those things were taken away?  What would they have left to bond them together?
Obviously they had the fantasy that their life would be better or different, and that they would finally be able to do all the things they always wanted to do.  But I am sure when reality hit they would realize it would never be the way they envisioned it.
I have a theory that unconsciously both cheaters know that the common bond of their unhappy marriages is the component that keeps the relationship alive. I believe the drama associated with the affair and the faltering marriage helps to strengthen this bond, and both cheaters try to keep that part going in order to keep the affair strong.
Think about it.  They are experiencing a small fraction of their life with this person.  They are not sharing a family, friends, a household, commitment, or real life experiences.  So what is really holding them together except for the bond that their marriages are bad and they feel they deserve better?
I began to think about the bonding that occurred between Doug and I after the affair.  We engaged in some of the most intimate and honest conversations that we have ever had. We let ourselves go sexually and totally gave ourselves to each other .
As painful as the initial discovery was, it was a time that I felt closer to Doug than I ever had. Honestly I didn't want that feeling to go away.  I associated that feeling to the emotional affair, believing we could only experience that closeness if the affair was present in our lives. I was afraid if I let go of the affair there would be nothing holding us together and that we wouldn't be close anymore.
Looking back, I see a pattern as to why I would bring up the affair. I thought it was insecurity or something that Doug was or wasn't doing.  But instead, I wanted to relive those initial close moments that we experienced when I found out about the affair.
Last week I talked about how Doug's breaking down and telling me how much he loved me was so important to me.  It was important because I experienced that intimacy and closeness again.
Though it may have been the emotional affair that awoke those dormant feelings that we used to share, what really produced the intimacy were the honest conversations that we had regarding our feelings and our marriage. This in turn strengthened our bond and gave us the desire to put forth the effort to save our marriage.
Doug's emotional affair is not the single thread that is holding us together and bonding our relationship.  We have so much more.  We have years of experiences and closeness that bind us together, which an affair could never compete with.