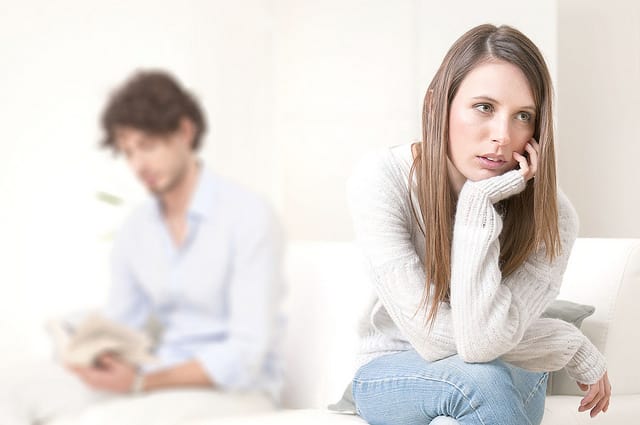 In our discussions with other betrayed spouses, one thing that is almost always evident, is that after the emotional affair, they are the ones who are doing all the work and putting forth most of the effort.
By Linda
I think often about whether or Doug is putting the same effort and emotions into our relationship as he did with his emotional affair.  Though I don't think the word "effort" is appropriate when it comes to an affair.  In fact, I believe that was part of the appeal.  Everything was effortless.  
I'm sure it didn't feel like work, it just came naturally and it was something he wanted to do. Why was it effortless? Was it because we were unable to bring out the best in each other? Are we not meant to be together? Why can't Doug consistently give me what I believe he gave her?
I believe any spouse who is going through this kind of situation feels the same way as I do. I also think that the betrayed spouse feels the need to provide the excitement and affirmation that their spouses experienced during their affair.
So why is it so difficult for them to reciprocate? To completely give forth as much effort into their marriage as they did in their affair?
If you had access to phone logs, emails etc. as I did, you would be able to witness the extent of conversation and the amount of time your spouse spent making the other person feel special and loved.  If they were not doing those things then the relationship wouldn't have progressed the way it did.
Just think of how differently things would be if your spouse did those things with you.  Maybe we all wouldn't be in this mess to begin with.
While we were discussing this subject the other day, Doug asked me if he ever did act that way in our relationship.  Honestly it is hard for me to remember.  I am sure at the beginning he did, but as time went on those efforts and gestures somewhat subsided, which is typical in most long-term relationships. 
However, I always felt beautiful, desirable and wanted for the majority of our marriage, so he must have made some kind of effort for that to be the case.
It's not that at times he doesn't make me feel that way; it just doesn't seem to come naturally to him, like I believe it did with Tanya. It really breaks my heart that I am not always on his mind as she was. 
Based on the phone logs and the things that he told me about their relationship, I could tell that she was always front and center in his mind. As soon as he woke up he would text her,  then call and text all during the day just to touch base, make arrangements and make an effort to leave work to see her. 
It is hard for me to know that he had the ability to be that way with someone else and that he just doesn't "think about"  doing those things with me.

I Want More After the Emotional Affair
Before the emotional affair, I am not so sure I would have thought or cared so much about all this, nor expected it like I do now.  Unfortunately, now I don't think there is anything else in the world I want more. 
I want to know that Doug has the passion and the desire to be with me the way he was with her. I know that he would say, "It wasn't that big of deal," or "we didn't do anything that special."  However, I have a hard time believing differently.
I know he believes that I think much too deeply about all of this and I know that it is not healthy to compare the two situations.  I know that I should not judge his desire and love for me based on my perception of how he acted during his affair. I know that I need to look at the whole picture.
However, know that for a person in my situation it is understandable to wonder if he feels the same way about me that he felt about her.  Did his actions really display his true feelings for her?
I know that in a lot of ways I am being unrealistic.  I know that any long term relationship cannot keep up such a high level of intensity. I know I need to look at the big picture and everything thing that we do have together. 
In many ways we do have so much more because we are in a long term relationship. However, right now I want to be the selfish one.
What I want from Doug is the attention and the desire he displayed during his affair.  I also want the security and the comfort that we have from being in a long term relationship.
Right now in order for me to heal from his emotional affair, I want and need it all. I know it may require a little more effort and thinking on his part, and I know it may require him to change the way he participates in "our" relationship. 
I think that our marriage is worth the effort.  I hope that he feels the same.