This post is part two of a three part series on Affair Trauma.   In this post, I will discuss the real reasons you feel like you cannot fight the battle against trauma anymore.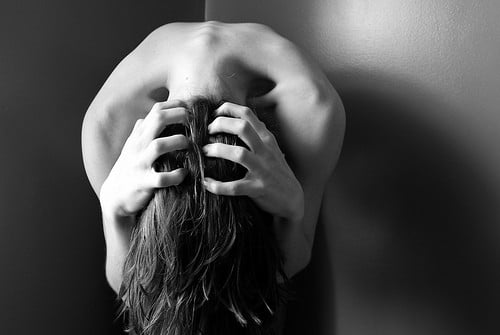 By Sarah P.
Once we understand why trauma and subsequent symptoms of PTSD are so difficult to fight, I will also discuss things that you can do to somewhat successfully fight PTSD.
The reason I say 'somewhat' is because fighting PTSD is a long process. Thus, the things that help to fight PTSD will only feel 'somewhat helpful' in the short-term.
There is a shortage of information online that specifically targets how to recover from affair trauma. (If you have found a lot of information on this topic, let me know because I have not found truly helpful material on infidelity trauma.)
(If you haven't yet read the first part of this series, you can do so here:  Trauma Series Part One: PTSD and Affairs)
The great news is that the Gottman's have just finished groundbreaking research on this topic and have just released their findings. I have attended their brand new seminar and will cover their findings in part three.
But, before part three, I wanted to take a good look at how PTSD affects the brain and the body. I feel that it is necessary to do this because it provides the whole picture of PTSD. In this post, I will also cover the role the wayward spouse must play in healing and what to do if he or she does not want to help you heal.
The Neuroscience of PTSD
Has someone ever told you that PTSD is "all in your head"? This statement implies that maybe if you think positively you can just "get over it." Well, such a statement to get over it is offensive. PTSD is not about being in a bad mood that will respond to a positive outlook. Nope. PTSD causes brain damage. Consider this:
"As PTSD progresses, neuroscientists in China have recently discovered that brain structures literally change. A shrinking left superior parietal lobule was distinctly linked to PTSD. A study released in November 2013 is the first brain imaging study to identify and compare specific brain areas of individuals who had a similar traumatic exposure as connected with developing PTSD…It is interesting to note that chronic PTSD literally causes very specific regions of the left and right hemispheres of the cortex to lose brain volume. Below is a summary of their findings:
Chronic post-traumatic stress disorder patients have gray matter structural damage in the prefrontal lobe, occipital lobe, and parietal lobe.
After post-traumatic stress, the disorder symptoms are improved and gray matter structural damage is reduced, but did not recover to the brain volume of the control group without PTSD.
The Left superior parietal lobule could be strongly associated with chronic PTSD." (1)
It is becoming more and more clear that PTSD damages individuals from the inside out. PTSD is so serious that it causes physical changes in the brain!
If we take this idea further, we can extrapolate and realize that PTSD caused by an affair can lead to similar changes within the brain. Therefore, when PTSD is present, standard affair recovery programs may not work.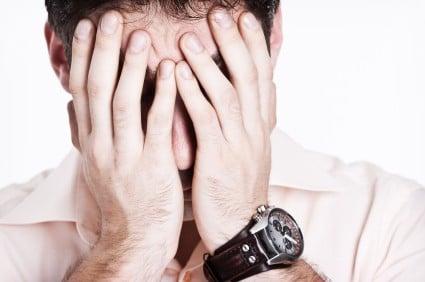 How Does Affair Trauma Feel?
You feel as if you are suffocating- as of all of the air was sucked out of a room. You struggle to breathe and to remain calm.
No matter where you go, you cannot shake that nagging feeling in the pit of your stomach.
You see others smiling and laughing, yet you feel so utterly disconnected- as if watching a television show or movie because you are there and not there at the same time.
You cannot eat. When you try to eat or drink something, you either lose your appetite or you vomit.
When you are triggered, the room spins and you cannot get your bearings among the chaos.
You either sleep all of the time or you do not sleep at all.
You cry uncontrollably and find yourself often unable to shower or follow a regular schedule.
Existing feels painful; existence is your enemy—or at least that is how you feel at that moment.
You look at your life and cannot sort the lies from the truth.
You develop internal self-loathing and you secretly compare yourself to the other person.
You don't trust anyone or anything any longer.
You most likely have full-blown PTSD or at least many symptoms of PTSD.
Consider this from the AffairCare website:
"While not all betrayed spouses experience Post Traumatic Stress Disorder, many experience it to varying degrees. According to the National Institute of Mental Health (NIMH), PTSD affects 7.7 million American adults. For most people, the symptoms of PTSD appear within the first three months of the trauma. For others, it can take years and another triggering event before PTSD emerges.
Those suffering from PTSD may have the following symptoms: They startle easily and have persistent, heart-pounding anxiety about what this all means for them. Not wanting to be fooled again, they often become hyper-vigilant, on the constant look out for any sign that things aren't as they appear to be. That hyper-alertness tends to extend to other relationships as well because being betrayed by the person you trusted the most can make you feel like you can't trust anyone. They may lose interest in things they normally enjoy. They may constantly relive the facts around the betrayal and/or the moment the betrayal was uncovered. They avoid situations that remind them of the original incident, and anniversaries of the incident are often very difficult. They may have trouble concentrating and problems sleeping. They may feel hopeless and helpless. They can have crying jags or feel numb and detached, especially with people they were once close to. Emotions are easily triggered. If the husband is 15 minutes late getting home from work, his wife is a wreck when he arrives because that's what he used to do when he with the Other Woman."(2)
Why Does it Hurt?
Anytime you lose a relationship, you lose a part of yourself. Infidelity is the loss of the relationship that you once had; you lose the self that existed in that relationship. So, to a great extent you lose both yourself and your spouse.
You also lose what you thought you had. You lose the very narrative that you had internalized about your life.
Prior to the affair, your narrative could have looked something like this:
"Other people have affairs, but not us. We are one big happy family and my spouse would never consider an affair. I feel safe in my marriage and know we are going to make it to our 30th wedding anniversary and beyond."
After an affair, that narrative changes to something like this:
"I cannot believe we are that couple. I cannot believe my spouse had an affair! My whole life has been a lie up to this point and I feel so angry at myself for being so foolish. I don't think I can make it through the day, let alone to our 30th wedding anniversary. I no longer feel safe and I don't know what is real any longer."
Events have a great deal of impact on us, either for the good or for the bad. How we react to them largely has to do with our internal narrative. These are two drastically different internal narratives and each will cause a person to feel one way or the other.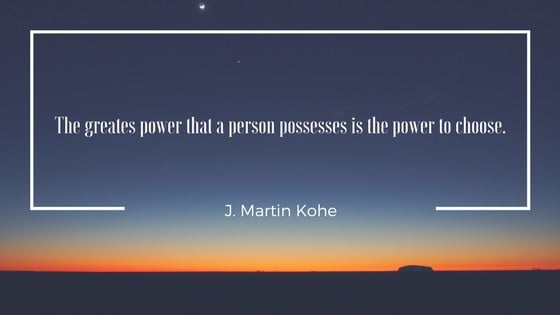 Even Amid the Damage, There is Still the Power of Individual Choice.
We have the power to react to the events that come our way. If you think about it, events that have emotional consequences can be seen as neither good nor bad—just neutral. It may sound counterintuitive, but hear me out.
After an affair, your internal narrative will change, but it does not have to change drastically. Nothing has to be all good or all bad and how you perceive the event will shape the course of your life.
I wanted to give an example of four different possible reactions to adultery. Of course, a reaction is as unique as the individual and there can be as many reactions as there are people.
So, let's suppose that a couple has been happily married for 30 years and has three children. The children have all been 'successfully launched,' have finished college, and have good jobs. When the kids were small, the family took many fun trips. The two parents had an idyllic relationship and both partners believed the marriage was 'affair proof.' One day, the wife found out her husband had been cheating on her for three years with a co-worker. After D-Day, the couple decided they wanted to stay together and the wayward spouse broke it off with his co-worker and got transferred to another division. The betrayed spouse could have one of many reactions, but here are the four:
The betrayed spouse could believe her life was a lie, hate her husband, and believe she would never be happy again and could never trust anyone.
The betrayed spouse could have mixed emotions, yet know she could be happy again one day. She would enter onto a path to forgiveness since it became apparent her husband was deeply remorseful and aware of his mistake.
Not knowing how to feel, the betrayed spouse could go to marriage counseling with her spouse so that their recovery could be professionally facilitated.
The betrayed spouse could look at the big picture and realize she had experienced an enormous bump in the road. She would realize that the affair was not about her, but was rather about a broken spouse. She would dip into the internal 'love bank' that had been built up over many years due to good experiences with her spouse. The affair took a huge withdrawal from the bank, but she would realize there was still a lot of love there. She would put herself on a path of spiritual and/or personal growth and she would partner with her spouse to create a stronger marriage.
Does number four seem like that person is just glossing over the affair and in denial? It may sound that way, but it is not about denial. It is about seeing the truth of the situation – her spouse was broken and the affair was not about her – then using this knowledge to embark on a growth phase. This woman is tapping into her highest self to be lifted above the despair and devastation.
Most of all, this woman has made the conscious choice to do so.
Most people do not make such a choice and I am not condemning, criticizing, or overlooking the years of devastation the affair has caused. What I am trying to do is to show you that you make the choices about how to react when life happens to you. Your reaction is your personal power.
But Then There Is PTSD
If you developed PTSD as a result of an affair, none of the above advice that has to do with "reframing" will work. So, if you did not feel it resonated, you might have PTSD. The above advice only works for those who do not have it.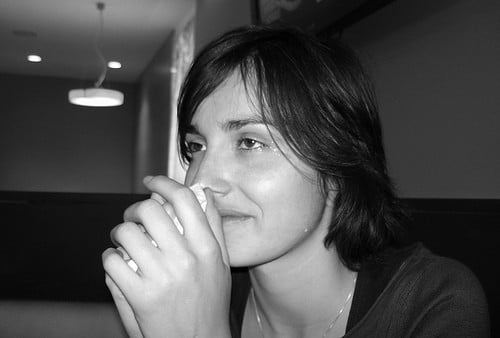 Affair Trauma and How to Deal with Negative Emotions – The Key is in Your Second Brain
When you have developed PTSD as a result of an affair, systems in the body take over. This is because trauma registers in the right-hemisphere of the brain—it is coded as an emotion and visceral response long before it is given words. The body rules, but not thinking. In the aftermath of an affair, betrayed spouses are bombarded with negative emotions and negative thoughts. These cause the body to be in fight or flight mode. But there is a way to regulate the fight or flight response and it has to do with the vagus nerve.
Did you know that your gastro-intestinal tract is like a second brain? Several years ago, scientists found that stomach and intestines acts as a second brain to the body. At the center of it all is the vagus nerve.
"The vagus nerve is the prime driving force of the parasympathetic nervous system which regulates our "rest-and-digest" or "tend-and-befriend" responses. On the flip side, to maintain homeostasis, the sympathetic nervous system drives the "fight-or-flight" response. Ideally, within your autonomic nervous system, the ongoing tug of war between these two polar opposite mechanisms creates a "yin-yang" type of harmony marked by homeostatic balance.
From a simplified evolutionary perspective, one could speculate that our ancestors relied on the sympathetic nervous system to kickstart neurobiological responses needed to hunt, gather, and ward off enemies. Conversely, the parasympathetic nervous system probably fortified our innate drive to nurture close-knit human bonds, procreate, and build survival-based cooperative and supportive communities. Recent studies show that all too often, social media and other modern-day factors exacerbate perceived social isolation and feelings of being unworthy of love and belonging. Additionally, the individualistic "every man for himself" zeitgeist undermines collective "tending-and-befriending" and can put someone's "fight-or-flight" response in constant hyperdrive with no reprieve. Luckily, there are some easily accessible and highly effective drug-free ways for you to activate the "vagusstuff" producing power of your parasympathetic nervous system by stimulating your vagus nerve." (3)
Basically, the vagus nerve demonstrates the tremendous mind/body connection. Most importantly the vagus nerve is the counter-balance to the fight-or-flight mechanism. There are behavioral actions you can take in order to counter the fight-or-flight tendancies and tap into the "vagusstuff." Such actions include:
Using Breathing Exercises such as those used in yoga
Daily gentle physical activity such as walking or gardening
Spending time in nature, even if it is in a park with trees
Journaling
Empowering Self-Talk
Meditation
Volunteering for causes you believe in.
These things can help promote calm and they help counter the cortisol and adrenaline overload that trauma causes.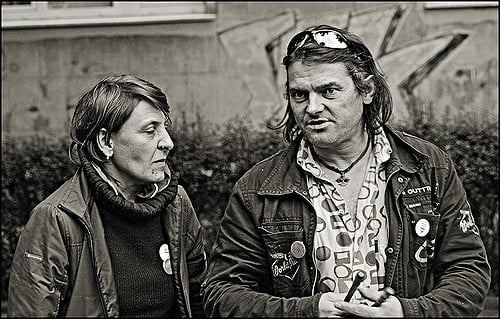 Your Spouse's Role in Helping You Heal
Most people know intuitively that their spouse can help them heal. But, this is generally unchartered territory and one fraught with land mines. Still, healing from infidelity is a two-way street; each spouse has a role in healing.
One of the keys to recovery is to have the wayward spouse 'witness' and empathize with the narrative of the betrayed spouse. The wayward spouse must drop all of his walls and give up guilt, shame, and perhaps arrogance in order to really hear and understand the experience of the betrayed spouse.
First and foremost, the wayward spouse must give up the other person. This point is not up for negotiation if you want your relationship to heal. Your wayward spouse cannot help you heal from an affair and you cannot heal from an affair (or heal your marriage) if your wayward spouse still has contact with the other person.
True healing of marriage begins after the affair is over. If you believe that your spouse can stay in contact with the OP and that you can stay married and heal the marriage and yourself, you are only fooling yourself. In addition to that, believing you can heal your marriage while the wayward spouse continues contact the other person is a form of extreme codependent thinking; it is also profound denial. Therefore, if the other person is still in the picture, none of the things I recommend will work.
"If you haven't ended the affair, now is the time to do so. There simply is no way that you can repair your relationship, your honesty, your integrity, and your life if you are still engaged in an affair.
There are four possible ways you can let your affair partner know that the affair is over:
Simply do not contact her ever again
Tell her over the phone
Send her a letter
Send her an e-mail
Do not meet with her in person to end the relationship. It probably won't turn out very good. 
Regardless of the way you choose to contact your affair partner, you should make this final contact almost business-like and in the presence of your wife. By doing this, you are actually starting the trust building process.  If you are ending it by phone, let your wife listen in. If you choose to send an e-mail or write a letter, allow your wife to read it and offer suggestions prior to sending it.
Make it clear that this permanently and unconditionally marks the end of the relationship and that you will not be in contact with her anymore and that you will not respond to any of her attempts to communicate with you.  
Let her know that the affair was wrong and that you have chosen to work on your marriage.  You will not be friends with her or respond to her if you happen to run into her unexpectedly.
You don't have to be an asshole about it if it's not necessary, but be quite clear to her that the affair is over and that any remaining connections you have to one another must end as well.
After you've ended it, there may be times when your affair partner will try to contact you.  Again, do not respond. If this happens, tell your wife.  If the affair partner sends you emails or letters, do not respond and show them to your wife. 
None of this will be easy but you must suck it up and face the pain if you want to save your marriage." (4)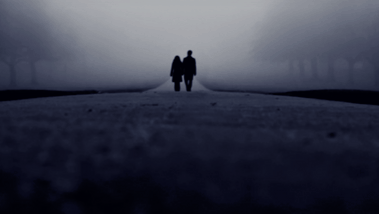 More Ideas to Help the CS to Help You Heal
Having gotten that out of the way, here are some ideas to help your wayward spouse help you heal after the affair:
Listening unconditionally to the feelings of the betrayed spouse
Reinforcing to the betrayed spouse that the wayward spouse only wants to be with the betrayed
The wayward spouse must drop all justifications for his behavior
The wayward spouse must understand at the deepest level that he or she had a choice in the matter
The wayward spouse must not blame the betrayed spouse for being too fat/too thin, too funny/not funny enough, not pretty enough, too flat/too curvy, 15 pounds over/15 pounds under, too assertive/not assertive enough, not blond/not a brunette, being unavailable/being smothering, being to interested in his life/not being interested enough, giving him too much space/not giving him enough space, being too career-focused/being a 'boring' stay-at-home mom… this is only about 1% of the things that a wayward spouse can blame you for. Here is why: when a wayward spouse wants to have an affair, he or she will take all of your qualities, whether they are good or bad, and turn them into a negative. So, if you are a stay-at-home mom and he has an affair with a coworker, he might blame the fact that you are a stay-at-home mom. He could blame you for not being as excited or driven and the other woman because you focus "too much on family." On the other hand, the roles could be switched. You could be the career executive and your husband could have an affair with the soccer mom who coaches a team with him. He would blame you for being too driven and too edgy, whereas the stay-at-home mom focuses on "family." This could happen with the very same husband. My point is, even if you are flawless and there is no fault to be found in who you are, your spouse will make what is flawless into a big flaw. For example, woman who has her act together and holds a good job will be called a boring perfectionist. Alternatively, he will take the flaws of the other woman and turn them into assets. For example, the other woman could be tattooed from head to tow, never hold a job, and have a severe drinking problem. A husband would say of the other woman that she is spontaneous, trendy, and knows how to have fun. A wayward spouse must give up all justifications.
The wayward spouse needs to understand that the betrayed has a different healing timeline and the wayward spouse must respect this timeline
A wayward spouse must not lie to the betrayed spouse. The truth always, always, always finds a way out. If a wayward spouse attempts to conceal a major aspect of the affair, the truth will come out. When it does,
Do not act defensively
Do not stonewall
Keep the agreements and promises you make with the betrayed spouse
Put as much effort into the betrayed spouse as you did the other person
100% commit to marital reconciliation
Do not demand forgiveness—you have no right to demand forgiveness from a betrayed spouse
In a similar vein, do not demand trust. TRUST IS EARNED and it will take you awhile to prove to both yourself and your spouse that you are trustworthy.
Treat the betrayed spouse as if she is the center of your universe
Do not blame the betrayed spouse. Here is the scoop. The betrayed spouse could be an alcoholic. It does NOT matter. The wayward spouse chose not to address the issues at home—or if these issues could not be addressed, the wayward spouse chose to stay. Everyone has choices in life and the wayward spouse chose to stay in the marriage while doing the ultimate harm to the marriage and the family. So, I do not care how allegedly 'bad' the betrayed spouse is—the wayward spouse made a terrible and life-altering choice. And hey, even if the betrayed spouse is a bad person, the betrayed spouse is going to be 1,000 times worse after they are devastated by an affair. Finally, if a betrayed spouse were so terrible in the first place, the wayward spouse is emotionally unhealthy since he or she chooses to stay in such a situation. Therefore, never blame the betrayed spouse for your choice. I don't care what the extenuating circumstances are—there are 100 different ways to solve any given situation and none of them involve making a situation worse by having an affair.
Consider this advice from the Linda and Doug's "Cheater's Guide":
Take responsibility for your actions – and/or inactions
"Oftentimes when you are a cheater you feel a tremendous amount of guilt, so you will justify your actions believing that that will make it better.  I think you can agree that is nothing but bull$#!+.
Whenever you use a justification to explain your actions – or lack of taking action – you are either telling the world that it was not your fault or you are telling your wife that it was all her fault.
For example, if you say, "You weren't meeting my needs, but it's not your fault," those are two opposites. Whenever you use the word "you," you are taking responsibility off of you and putting it on your spouse. You need to take full responsibility. "I did this. I did that. I felt this way."
As they say… "Man up!"  Admit you were wrong.  Admit that you totally screwed up for no good reason.  Then get busy making up for your screw up!
Taking responsibility earns you respect. We can't be perfect all the time, we all make mistakes. When we accept responsibility we are accepting the blame for our actions and also accepting the responsibility for making improvements in our lives.
Accepting responsibility is a measure of one's self-worth, their level of security, and the true sign of strength and courage. Having this ability can empower you to grow in ways that would bring you great rewards and accomplishments in your life." (4)
 
Unwilling Wayward Spouse
What if your wayward spouse doesn't want to help?
Ann and Brian Bercht recommend this:
"You take control of the part you do have control over. You recognize with confidence that his expectation of you is unrealistic. You start deciding what is and isn't okay with you as far as the standards of how you will be treated after an affair. I recommend writing in a private journal (one he will not read), a journal that is your place to find sanity in the midst of the chaos. In your journal make a list of qualities that are your minimal standards of how you will be treated by your spouse. Not a "pie in the sky" "prince charming" dream list, but a minimal standards list. If I'm to be married to anyone, this is how I will be treated.
If your spouse refuses to do what you think needs to be done in order to heal from the affair, go to counseling, attend our seminar, read books, or talk with you, fine. It's not your role to tell them how to become the person he/she needs to be. If they want to stay with you, as long as they reach your standard, how they get there is not the issue. Set a reasonable time frame for them to achieve this.
This is one of the strategy's I used to mentally survive this mess. One of the hardest places to be is exactly where you are, in the place of unknowing, not knowing what your future will be. These time lines gave me a sense of control over my future.
Initially my timeframe was three months, not expecting my husband to have achieved everything on my list in that time, but to at least have moved forward. After all, how long are you willing to wait, without any progress at all, while your spouse is making it all about you?
I promised myself if I didn't feel any better about my husband's efforts towards me and healing our relationship in three months, I was free to leave. If it seemed to be moving forward, and if I wanted to, I could reset a new time frame.
In the meantime, I focused on me, my healing, and becoming the woman I could be. I focused on reaching my full potential instead of worrying about what my husband was or wasn't doing. This change actually scared my husband. He noticed I wasn't acting so needy, and he told me later (after we healed), that although it was frightening for him at the time (because I was changing the "dance" in our relationship). He started to realize, I was growing as an individual and if he didn't "man up," and grow and change too, he was going to lose me.
I did not share my standards with my husband, nor did I tell him about my timelines, nor was I mean to him in anyway. I just changed because I was focusing on becoming a better person, and I had taken back control of my life.
I promised myself that if he didn't reach my standards within a given time frame, I would leave. You don't have to make that promise to yourself. Remember what you do is up to you. But it is a great idea to focus on what you can change instead of what you can't change, and to realize you do have a CHOICE." (5)
Summary
It is hard work to heal from the trauma of the affair, but it can be done. In my next post, I will provide a summary of Drs. John and Julie Gottman's findings on PTSD caused by affairs and how to heal from affair related trauma. This information from the Gottman's is brand new and hot off the press—so please stay tuned!
Sources:
Bergland, Christopher. The Neuroscience of Post-Traumatic Stress Disorder. From https://www.psychologytoday.com/blog/the-athletes-way/201311/the-neuroscience-post-traumatic-stress-disorder
AffairCare. Infidelity and Post-Traumatic Stress Disorder. From http://affaircare.com/articles/infidelity-and-post-traumatic-stress-disorder/
Bergland, Christopher. A Vagus Nerve Survival Guide to Combat Fight-Or-Flight Urges. From https://www.psychologytoday.com/blog/the-athletes-way/201705/vagus-nerve-survival-guide-combat-fight-or-flight-urges
Healing from an Affair:  A cheater's guide for helping your spouse heal from your affair – By: Linda & Doug. 
Brian and Anne Bercht. What if My Unfaithful Spouse Refuses to do their Part in Healing? From http://beyondaffairs.com/how-to-rebuild-your-marriage/unfaithful-spouse-refuses/