Affair relapse is a common thing, but it doesn't have to be inevitable.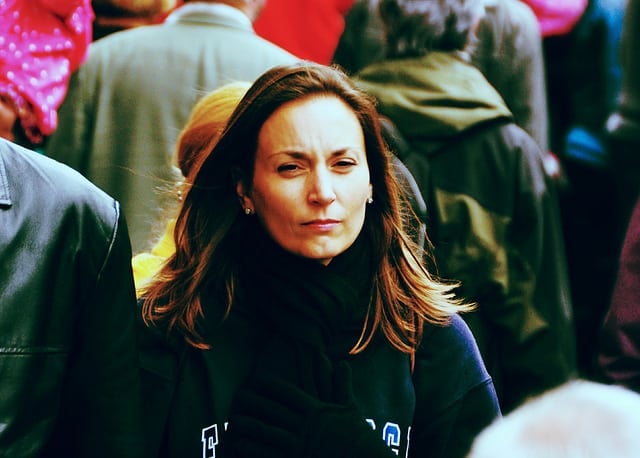 By Doug
I've never really kept track of the numbers, but I'm guessing that well over 50% of the mentoring 'cases' I've been involved with experience an affair relapse. 
Here's a typical scenario…
"I caught my wife cheating on me 6 weeks ago. She stopped the affair immediately, telling me that she loves me and wants to work on our marriage.  Since then I have found out she has been lying and has resumed the affair with him again. I know she does want to quit but is having a hard time."
I hear this sort of story on a daily basis.  Usually it's from the standpoint of the betrayed spouse, but often it's the unfaithful person too.
In a past post I addressed the 5 phases that an unfaithful person goes through once the affair is discovered, and I offered my opinion that it most often occurs in Phase Two: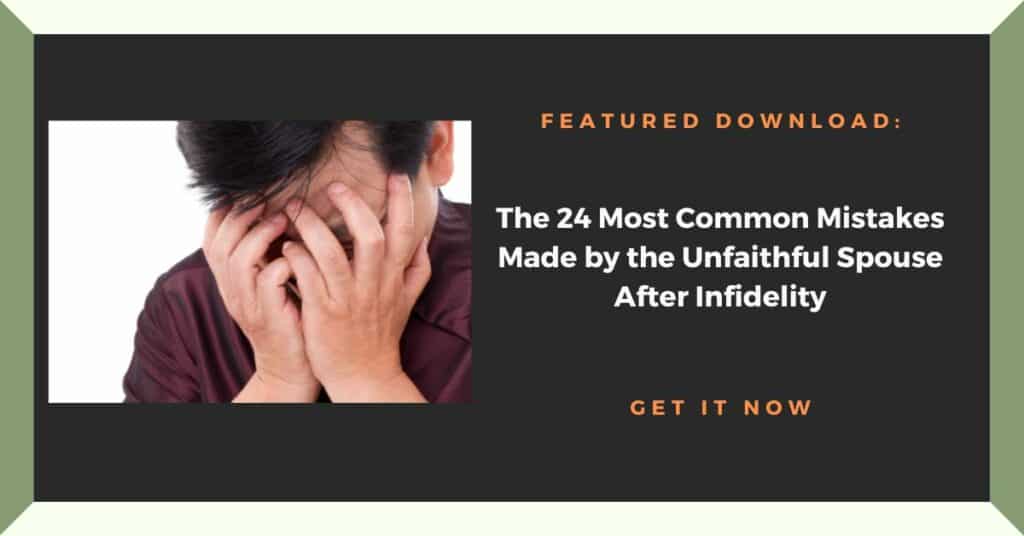 "Phase Two:  The 'I Need a Fix' Phase 
More commonly referred to as the withdrawal stage.  This is where the affair has ended by some means and the cheater is in a funk.  They are missing their affair partner and are feeling the effects of being cut off from the 'high' that the AP provided.  I believe this is the phase where most relapses occur. In this phase the cheater may experience the following:
Anger
Resentment
Blame
Depression
Easily shuts down during discussions and/or arguments
Reminiscence
Emotionally withdrawing/distancing
Ambivalence
Missing/longing for their affair partner. They feel they need to contact the AP.
Quiet – not talkative"
Indeed, affair relapse is a common thing, but it is inevitable?
Well, obviously not all situations and people are the same, so it's impossible to really know for sure.  But here are a few things that the unfaithful could do to perhaps lessen the possibility of an affair relapse.  (Note: I'm not referring to serial cheating.)
4 Ways to Help Ensure There Isn't an Affair Relapse:
Don't Just Wing It  
You need an affair recovery plan. And a good starting place for that plan in my opinion is to really know why you are doing it. Why is affair recovery and/or saving your marriage so important to you (or your spouse)?  If you do not know the Why's, you may not be (remain) motivated enough and will tend to slip back into old habits and tendencies. You need at least one compelling, motivating reason why you want to go through this.   
It's like trying to lose weight.  If you are trying to lose weight so that you look better in a suit or a dress, you might not be motivated enough to follow through with your weight loss program.  However, if your motivations for losing weight are that you will have a heart attack and die if you don't, then that might be the motivation you need to follow through.
The same goes for preventing an affair relapse.  You have to know why you are going through the affair recovery process.  You need to look at yourself and really determine your motivations.  Are they strong enough to keep you going?  I believe that it has to be more specific than "so I can save my marriage."  And your reasons may change over time – which is not a bad thing, by the way. 
In addition to knowing your affair recovery motivations, your recovery plan should be specific to infidelity and include strategies that address such things as:
Introspection and self-discovery to understand why the affair happened
Individual and couples therapy when the time is appropriate 
Putting in place certain boundaries and guidelines so that an affair doesn't happen again in the future
An agreement with the betrayed spouse on what to do in case of unintended contact with the ex-affair partner.
Having a plan is great and all, but it also requires that the unfaithful follow through and actually work the plan as diligently as possible.
Remove the Temptation and Opportunity
An alcoholic can't go into a bar without being tempted to drink.  So, why would it make sense for an unfaithful person to feel that they can "still be friends" with their affair partner, or that they will not be tempted if they continue to work with that person?
Likewise, you (or your spouse) cannot carry on in such a way that provides you ample opportunity, which is an often overlooked and underestimated risk factor for an affair relapse.
Lynn Margolies, PhD says that…
"Opportunity poses the most danger when people:
are not onto themselves and fail to accurately assess their vulnerability to acting on temptation;
fail to consciously register the potential affair partner's intentions;
do not make an explicit decision, or plan, to protect themselves from acting out.
Taking steps to remove temptation and close the door securely protects the unfaithful spouse from continued secret contact during the chaotic transition out of the affair relationship. The unfaithful spouse not only feels guilty about having the affair, but often feels torn and guilty about ending the affair relationship. During the goodbye process, he or she is prone to give the affair partner mixed signals, even if unconsciously.
In ending an affair, the unfaithful spouse often suffers grief, feelings of loss and preoccupation with the affair partner. These feelings may need to be processed in the context of therapy where the function and meaning of the affair can be understood, rather than acted upon. Successful endings of affairs typically do not involve processing feelings with the affair partner because the likelihood of doing so will further intensify the attachment and lead to re-engagement. If there is something else that needs to be said, it should be with the spouse's full awareness and consent.
People who have difficulty emotionally letting go of the affair partner even after having cut off contact usually are continuing the relationship in their minds through remembering and fantasizing. Fantasy provides the fuel for affairs — leading up to them, perpetuating them, and then making it difficult to back away or let go. Swept away by the addictive, intoxicating power of the "rush," romantic fantasy and infatuation is confused with the complexity of intimate relationships and real life. The failure to believe that one is caught in a fantasy drives the process, leading to the false belief that this feeling is sustainable and a rigged comparison with a marital relationship."
No Contact.  Forever.  Period. 
I could have included this under the temptation heading but I wanted to make it separate so as to emphasize it more.
Lynn Margolies says, "An affair that is suddenly exposed or ends poses a particular risk situation for a vulnerable marriage with an unfaithful spouse. Feelings of loss, conflict and pressure can make it difficult to let go of the illicit relationship, compounding the lure that led to the affair in the first place.
Effectively establishing closure with the affair partner — including ceasing all contact — helps guard against relapse.  It's also an important beginning gesture toward restoring trust in the marriage. This is not the time to rely on good intentions and discipline alone."
As I've stated in the past…When I ended my affair, I did so cold-turkey and have not had any sort of contact whatsoever since.  I sincerely believe it was a vital element for me to quickly move through the withdrawal phase and toward commitment to the recovery process.
But I realize that others may struggle with doing it this way.  The person with an addictive personality will struggle.  Those who were in a long-term affair will probably struggle.  Those who had their affair end abruptly will probably struggle.
But I can tell you, no contact – whether direct or indirect – is a must. 
So, it should go without saying that there can be no texting, calling, WhatsApp-ing, Facebook messaging, etc.  But also, no reading old letters, texts or emails.  Stop staring at his/her picture or stalking the person on social media.  Toss out any gifts or anything else that can remind you of your affair partner.  Any reluctance to do so will only keep you mired in a funk and keep the affair fantasy alive.
Cold turkey, one day at a time. It works.
Get Support 
One of the things I truly wished I would have done when we were going through this was to talk to a trusted friend, expert or another person going through the same thing.  It would have been nice to have their objective advice on direction, for accountability and to bounce thoughts and ideas off of, among other things.  I feel it would have made things so much less uncertain and chaotic, and would have stopped me from screwing up as much.
To think that you can depend on your own ability to figure things out and help yourself, your spouse, and your marriage at the same time – is kind of crazy.  Most of the unfaithful people who have just ended their affair are of no mind to help heal their partner or marriage – at least not right away. 
Though we (as the unfaithful) did create this whole shit-storm, usually we are unable to figure it out or fix it on our own.  We need to be able to understand ourselves and the situation better.  It's vital for us to gain vastly more knowledge on a variety of relationship issues. We need to know what the hell to do. We need help.  To think otherwise is not realistic – to put it mildly.    
And down the road, you may find yourself falling back into bad habits.  You may find yourself slacking off on your recovery plan and other relationship patterns that could possibly lead you to an affair relapse.   It's a typical struggle for anyone.  But it's at those times when you need to dig deep and utilize any ammo in your arsenal that can help prevent you from relapsing. That can include talking to your spouse, your therapist and your support/accountability person – among other things.
As they say, "It takes a village."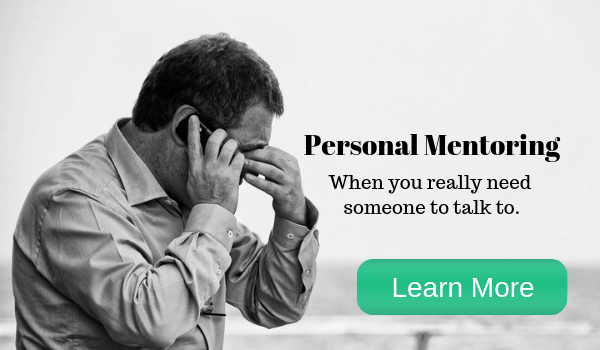 Blueprint for Preventing Affair Relapse
Here are some recommendations that can help couples work together to lessen the chances of an affair relapse:
Build Openness: Work on being completely open with each other. This means being honest about where you are, who you're with, and how you're feeling. It's also about trusting each other with your phones and personal stuff because real trust means no secrets.
Strengthen Emotional Ties: Make time to really talk and listen to each other about your dreams, worries, and daily life. This deep connection can help you feel closer to each other and less likely to look for that closeness with someone else.
Create Healthy Boundaries: Decide together what's okay and what's not when it comes to other people who might be a bit too tempting. This isn't about controlling each other; it's about keeping your relationship safe.
Get Help When You Need It: Sometimes you need a pro to help you work through tough stuff. Going to therapy, alone or together, can help you understand why the affair happened and how to deal with the tough times.
Find Fun Things to Do Together: Pick up hobbies or activities that you're both into. This can help you make good new memories and feel closer to each other.
Check in With Each Other: Regularly talk about how your relationship is doing. Praise the good stuff and work on the things that need to get better. This helps you both stay focused on making things better.
Recommit to Each Other: When you're ready, think about renewing your promises to each other or making new ones. This is a powerful way to remind yourselves of the love and commitment you have.
Know Your Weak Spots: Be aware of what might tempt you to slip back into old, harmful patterns. Work out a plan together for how to handle these triggers in a positive way.
Take Care of Yourself: Support each other in doing things that keep you feeling good, like hobbies or exercise. When you feel good about yourself, you bring that goodness into your relationship.
Build Trust With Your Actions: Small things like being on time and doing what you say you'll do are big when it comes to rebuilding trust.
Celebrate Your Progress: Don't forget to recognize and celebrate the steps you've taken to get past the affair. This keeps you hopeful and reminds you both how far you've come.
Have a Support Network: Lean on friends and family who want to see your marriage succeed. Having people to support you can give you extra strength when you need it.
Deal With Disagreements in a Good Way: Learn how to talk through disagreements without hurting each other. Letting things fester can make you both feel distant and unhappy.
Rebuilding Your Physical Bond: When you're both comfortable, take it slow to rediscover physical closeness. It's an important step in getting past the affair and rebuilding something special between you. Be patient with each other and move forward with kindness and understanding.
Remember that getting over infidelity isn't a straight path and you are going to hit some bumps along the way. But every effort you make to strengthen your relationship helps protect against slipping back into old habits. 
Please share your thoughts on this and whether there were certain things that helped – or didn't help – you or your spouse from having an affair relapse. Thanks!
*Article originally posted 4/23/2019 and updated 11/14/2023