---
A Little More About Sarah P.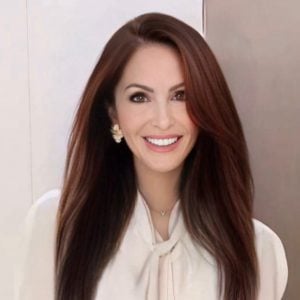 Thank you for stopping by. Since we are online neighbors, you probably want to know a little bit about me, and that is great.
Long before I pursued psychology credentials, I was a betrayed spouse, whose life was completely destroyed by my partner's affair.
In an instant, the life I thought Ie had, was gone. At the time, there were very few books about infidelity recovery and even fewer websites. As a result of being betrayed, I developed Post-Infidelity Stress Disorder.
I know the sleepless nights, the anxiety that levels you experience, the triggers, the searing pain, and the inability to find the words to describe this type of pain you are experiencing. I know what it is like to be part of the club no one chooses to join. 
I have dedicated my professional life, to providing the resources necessary, for you to heal from infidelity.
I have also dedicated my professional life to mentoring other betrayed spouses, mentoring couples in crisis, leading self-help groups at Emotional Affair Journey, and writing programs for betrayed spouses.
In short, I have dedicated my professional life to creating healing resources, to being an anchor to other betrayed spouses, and to being a light, which metaphorically guides betrayed spouses out of the darkness.
You do not need to be in pain any longer. Reach out to me to inquire about mentoring sessions and learn more about how I can change your life and transform your marriage.
Still want to know more about me?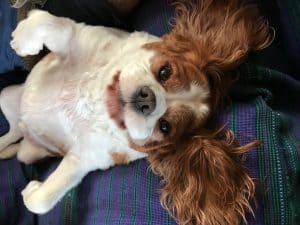 Well, I have two adorable dogs and two even more adorable kids. Both of my kids have challenges. My oldest has struggled with ADHD and depression and my youngest is on the autism spectrum. Trying to get him off the spectrum has been one of my obsessions since 2010. My husband and I do our best to do what is best for our kids.
My hobbies (which I don't have a lot of time for) include: traveling, photography, painting, filmmaking, singing, being a foodie and playing the violin. I have lived in or visited 22 countries, but my favorite place in the world is Hawaii.
So, what are my credentials?
In addition to my own personal experiences in recovering from infidelity and writing for EAJ, I possess the added element of having a background in Psychology. I've completed graduate work in Clinical Psychology in early 2012 and have been working part-time toward a PsyD in Clinical Psychology. I have completed training in how to work with trauma, trauma bonds, how to work through family of origin issues, how to overcome abuse and addiction, and finally how to make marriages successful.
I incorporate elements of Cognitive Behavioral Therapy, Emotionally Focused Therapy, and Family Systems Therapy in my mentoring services and when leading  small support groups. Most recently, I've completed Gottman Level 1 and Level 2 Core Clinical Training and look forward to using my new found tools to help you, no matter where you are in your recovery process.