The betrayed spouse has every right to yell, rant, be angry, etc. But in the long run, it's not conducive to effective communication after the affair.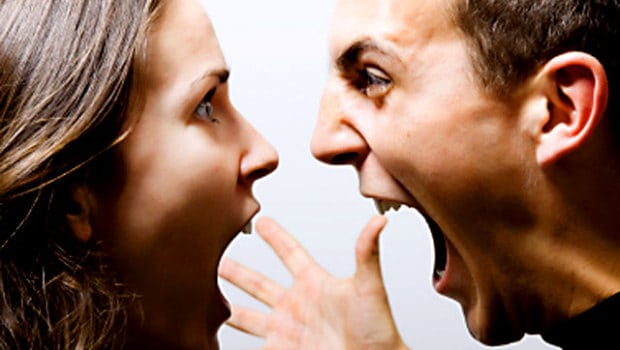 By Doug
Effective communication after the affair is necessary for the victim to understand and to facilitate the healing and recovery process. You have many questions about the affair and it's cause, and you want some answers.
Wanting to know all the details about the affair and the OP is very natural.  How you go about communicating with the cheating spouse though is crucial.
Here are 8 "don'ts" for effective communication that we have determined must be avoided so that the victim can have a better chance at getting the cheating spouse to open up and talk about their affair.
Don't ambush. Jumping all over the cheating spouse when he/she walks in the door after work is not conducive to a positive exchange of dialogue.  Neither is waking him/her up in the middle of the night to talk.  It creates a defensive posture and resentment which will cause the cheating spouse to shut down communication and more than likely anger him/her to boot.  If possible, schedule a time where you can have a productive discussion, or at the very least, ease into a conversation when the situation warrants it.
Don't turn every conversation into an affair conversation. I'll explain this one via an example.  Friday night Linda and I were out on the town for a little bit while our daughters were at a football game.  We were having a good time, and we started to talk about our daughters and Linda mentioned that one of their friends was a real flirt.  The next thing I know, Linda is firing questions at me and we were full bore into a conversation about Tanya and her flirtatious tendencies.  I got frustrated and upset that she did that, she got emotional, and basically that portion of our evening was ruined.  (Though it did get better later!)  This leads me to the next "don't."
Don't ruin a good thing. As they say, "Timing is everything."  Don't turn a positive experience with your spouse into a disappointing and frustrating event – for both of you.  If you are trying to save your marriage by rekindling some intimacy in your relationship, by let's say…going out on a romantic boat cruise…This is not a good time to bring up the affair.  The result is more anger and resentment.
Don't make assumptions. Don't take a statement made by the cheating spouse and twist it and turn it into something that it is not.  Get a thorough understanding of what he/she meant – repeat the statement back for clarification if necessary – and come to an agreement of what he/she really was saying.
Don't interrogate. Nobody wants to feel as though they are being interrogated by the CIA.  The fact that the victim is going to want to ask questions is actually expected by the cheating spouse.   The betrayer knows he/she is going to have to face the music after the affair. Make it a conversation and not a drill.
Don't make it a marathon. This goes hand in hand with the interrogation rule.  It's fine to have a conversation and to answer some questions, but don't make it something that goes on forever at one sitting.  Short, poignant conversations work best.
Don't close your ears. Effectively listen to what your spouse is saying.  Repeat for clarification if need be.  Hell, write down the answers if you need to.  This may eliminate the need to ask the same questions over and over.
Don't be argumentative. This is pretty much self-explanatory, and goes along with the backing off strategy.  If every discussion turns into an argument, then eventually there be fewer and fewer discussions in the future. The result is that communication comes to a standstill.
When you need to get your cheating spouse to talk after the affair, you might want to try to follow the guidelines above.  If you do, I bet you will have a better shot at good heart-to-heart discussions regarding the affair, your relationship and your future together.
These ideas have either worked for us or are based on mistakes that we have made after the emotional affair, but every situation and relationship is different.  We'd like to hear what has worked for you!