A clarification of what I did when backing off after the affair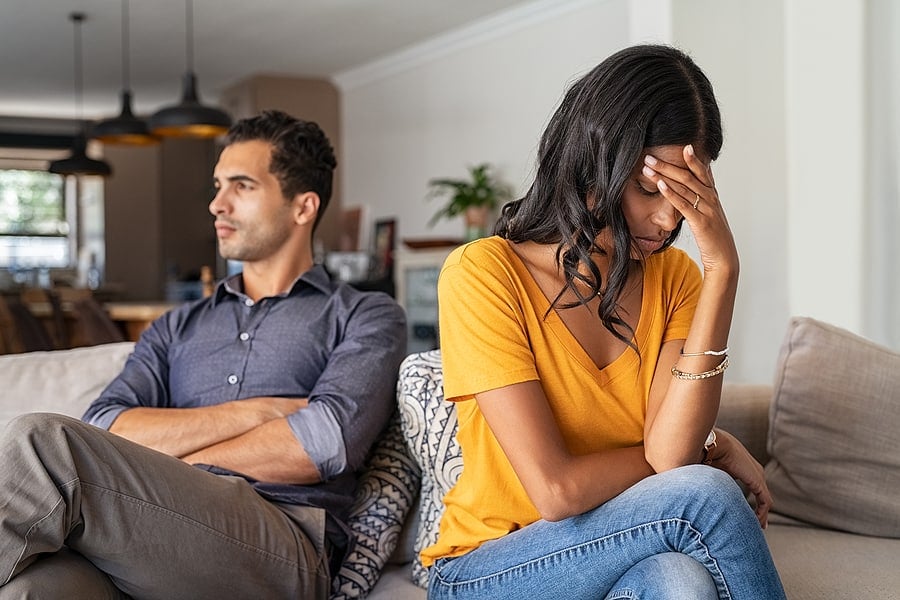 By Linda
Dr. Robert Huizenga, in his book "Break Free From the Affair," recommends victims  "back off"  from the cheating spouse after learning of an affair.   
We received an email recently asking me to clarify more about what exactly I did when "backing off" after the affair.  I can attest to the fact that it isn't an easy thing to do, as your instincts tend to tell you to do the opposite.  But it does work.
I've edited the email from this person somewhat so as to not give away any sensitive information, but I think you will get the idea.
---
Hi Doug & Linda,
I was wondering if you can clarify some stuff for me. First, some background. My husband and I have been together for 7 years. Lately, everything in our life has changed.  My husband lost his full-time job and I quit my job because we planned on moving.  I found out I was pregnant, and we had to move into his parent's house.
D-day for me was about 2 1/2 weeks ago. The affair has been going on for about a month now. My husband has a side job in the same town where she lives on the weekends, so he goes out of town to where she lives. I know he's having contact with her because my friends have told me they have seen them making out in public.
He calls her or texts her every chance he gets. Even in front of me. He has told me that he is confused and doesn't know what he wants right now. He says he will not choose right now. I have read the book "Break Free From the Affair" and found that in these last two weeks I have possibly made every mistake I could have to try to get him back!  I have also found out that his type of affair was because he "fell out of love." I know that this was the type of affair you both went through. I know now that I have to "back off."   My questions start with this method.
Linda, how exactly did you back off? Were you still intimate with Doug? Did you still show him affection? Did you still act as a regular wife to him, i.e. cook, kiss him, take care of him? Do I just shut him out and act like I'm not even with him? Did you stop calling or texting him when he was not home? These are my biggest questions because I know I'm not supposed to pressure him or anything like that, but I don't know how I am supposed to act around him. Any advice will be greatly appreciated!!!
Thanks!
"Jenny"
My response to her about backing off after the affair…
Hi "Jenny,"
Backing off after the affair can be very difficult if you are trying to do everything possible to save your marriage.  Initially I tried to give Doug everything I believed he was missing from our marriage – companionship, dates, sex etc,.  and honestly I went overboard.
For me, backing off meant stop getting in his face and start working on me.  I was focusing so much on him, Tanya, and  the affair that I never really thought about what I needed in our marriage, the pain I was in and how I was going to handle this. Here are some suggestions:

1.  Let him know that you want to save your marriage, but you will not tolerate his affair.  You are going to be OK with or without him, and you will be doing what is best for you in the future.
2.  Stop bringing up the affair and the other woman.  As difficult as this is, try to refrain from getting into emotional conversations about the OW and his feelings about her and the affair.  I made a big mistake here, as my words reaffirmed what he was thinking.  At times I told him he should be with her and that they did belong together.  I was so stupid.
3.  Don't throw books, articles and websites at him expecting him to read them so that he can become enlightened.  It will be a waste of time right now.
4.  Don't be afraid to let him spend some time by himself.  I was so afraid to let Doug alone, thinking he would be contacting her.  If he wants to contact her, he will contact her.  You cannot stop him.  He needs some time to think about things.  I thought if I gave him time to think he would realize he didn't want to be with me.  But I believe the emptiness around the house is good for them.  It gives them an opportunity to feel the pain and guilt.
5.  Begin doing things that you enjoy, slow down the pace, do something different from what you usually do.  Go outside and read a book.  Don't try to constantly engage him in conversations.
6. Be his friend.  Ask him how he is doing.  Check on him occasionally but don't call him all day long.
7.  I continued to be his wife, took care of him, showed him affection when he wanted it, etc. I just stopped being needy, clingy and began to show him that I was a confident woman that was moving on with her life after the affair.
I hope this helps,
Linda
Click here for more information about "Break Free From the Affair"