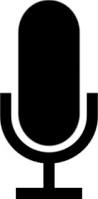 Another month has come and gone.  Looks like Old Man Winter is on his way out and Spring is trying to take over. 
So it must be that time again to talk about whatever you want to talk about!
This is Open Mic #17 and we know there must be some things that are going on that you can either ask questions about, share your experiences  – or maybe just do a little venting.
Anyways, the floor is all yours!  
Feel free to discuss…
What's on your mind?
Have any successes to share? Big or small.
Got a question? Ask it.
Do you have any problems or situations that you'd like the community to offer their opinions on?
Any good books you'd like to discuss?
What are you and/or your spouse doing to further the healing and recovery in your relationship?
What's working or not working?
Has your therapist given you any good advice or exercises that the rest of the readers might benefit from?
What has your spouse done lately that really pisses you off?
What has your spouse done lately to make you really happy?
Spring break is coming up…Any vacations planned?
It's March Madness.  What college basketball team is going to win it all?
Please don't be shy. If there is anything whatsoever on your mind, please leave a comment below.
Thanks!
Linda & Doug