Here's a quick review of Dr. Frank Gunzburg's system, "How to Survive an Affair."
As we have mentioned previously on this blog, Dr. Frank Gunzburg and his program "How to Survive an Affair"  has proven to be a very valuable resource. What we have enjoyed most about this book, is that it's actually more than a book—it's a system. Systems are easier to follow and adhere to than most books.
Granted, it's a little pricey (though he is now offering a discount), but it's far less than the cost of one session of counseling. We decided to do a review of the system for you so that you can get a better idea if it is suitable for you and your situation.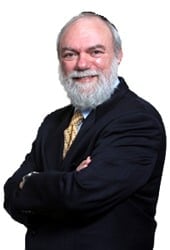 A Little Background
In April 2004, Dr. Gunzburg performed an extensive survey of 300 willing couples who all had suffered from the effects of an affair.
Despite a lot of hard work (including counseling) that the couples undertook, only 55% were willing to continue the relationship. (Of those who were willing to continue, 71% stayed because of the children.) Many were ready to call it quits. So, what was the problem?
Dr. Gunzburg believes that "successfully repairing your relationship is not about doing a lot of hard work; it's a system. This system is about doing the right things, BUT more importantly, doing them in the right order." It's about building on success after success—systematically.
While there are many good books that offer great information for understanding how you feel, they do not carefully organize that information into phases that help you, your partner, and then both of you work things out.
They simply expect you to figure it out with trial and error. That's why books don't heal marriages. But systems do.
How to Survive an Affair – Program Components
In Dr. Gunzburg's program there are three phases to help a couple save their marriage after an affair:
Phase I: Individual Healing – Understanding Personal Feelings and Sorting through Emotions
• Take control of the paralyzing emotions.
• Regain your sense of stability and get rid of the images.
• Eliminate the paranoia and restore your self-confidence.
• Cut-off the affair and move back to your spouse.
• Replace the lies with truth and start over.
• Understand why the affair happened.
• Uncover what was missing and how to add it.
Phase II: Healing As a Couple – Working Together to Identify and Resolve Key Issues
• Accelerate the healing process: Protect your relationship from further harm.
• Discover how to talk about the details.
• Transform your relationship with a heart-felt apology.
• Generate new honest communication.
• Ignite a renewed life-long commitment.
• Capture peace of mind with true forgiveness.
Phase III: Negotiating a Renewed Relationship – Understanding How to Rebuild and Sustain a New Trust-filled Partnership
• Eliminate the suspicion with complete transparency.
• Restore your sex life without haunting visions.
• Affair-proof your marriage for life.
• Develop lasting safety, honesty and intimacy.
• Accept the past without being tormented
As documented in this blog, an affair is one of the most painful things that can happen in a marriage, and the effects can be long lasting to say the least. Our marriage is not the same after the affair, but Dr. Gunzburg's system and expert advice has helped us down the right path.
He has been helping couples affair proof their marriage for over 30 years and has used all his hands on expertise to create this excellent system to help you survive an affair. All that experience shows in the course and it has to be highly recommended for its thoroughness and attention to detail.
How to Survive an Affair – Program Bonuses
The program also comes with two special bonus reports:
1.  "What to Do If you've Been Cheated On:  How to Pick up the Pieces after You've Been Ripped Apart by an Affair"
and…
2.  "How to Save Your Relationship if You've Cheated on Your Spouse:  Seven Critical Actions You MUST Take to Avoid the Devastation of a Break-Up or a Divorce"
We've read well over a hundred books and have purchased dozens of programs and e-books and none of them provides the level of information and thoroughness as "How to Survive an Affair" does.
New Lower Price 
Recently the folks at Marriage Sherpa closed their site and Dr. Gunzburg took control back of marketing his system  Right now he is offering the program at just about 50% off.  It used to sell for $197, but now he has it priced at $99.  We're not sure how much longer he will do that, so you may want to act now to take advantage of the savings.  "How to Survive an Affair"  also has a 100% money-back guarantee so there is no risk if the course doesn't work for you. You can learn more by clicking here.