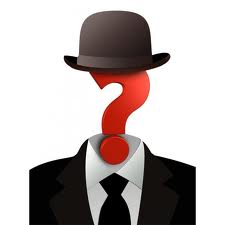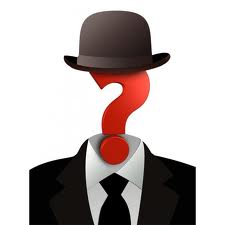 We have noticed lately that there are many new people who have been visiting our site and who have been making comments and sharing their experiences.
Since our reader base does tend to change frequently, we thought now would be a good time to repeat a fun exercise that was last done back in January of 2014.
Basically, we'd like to know more about you guys.   And we're pretty sure that you all kind of enjoy getting to  know one another a little better as well.
Here we have this blog that approximately 1000 people visit each day (depending on what day of the week it is), yet everyone is anonymous.  We all choose monikers or fake names to help secure our privacy – us included.  Nobody really knows who anyone else really is. Readers can only be familiar with fake names and the situations that apply to that persona.
It just goes with the territory. 
So let's try to have a little fun and get to know each other more – without jeopardizing our anonymity of course!
Things to consider…
Where are you from?
How many kids do you have?
What's your occupation?
What is your favorite sports team?
What's your favorite TV show?
What is your favorite city to visit?
What do you like to do in your spare time?
Where do you dream of traveling to?
What is your favorite beer and how many can you drink before you get drunk?
What's your favorite food?
If someone gave you a 10 million dollars what would you do with it?
What is the craziest thing you want to do before you die?
Whatever you would like to say.  Let your imagination be your guide!
It goes without saying that we expect all of you who comment regularly to participate and hopefully many of you who like to stay behind the scenes will join in as well. If you've shared the last time we did this, that's ok.  You can always update things or just share new stuff about yourself.                                                                                                                      
I'll get things rolling… 
(Now, I'm repeating much of what I shared the last time, so sorry if you've read this before.)
Both Linda and I are 53 years young.  We have three great kids – a son who just finished his first year as a special education teacher and two girls who are now juniors in college.  Linda is an elementary school teacher and I'm chief cook and bottle washer of a couple of very small businesses.
I was born in Chicago which is one of our all-time favorite cities to visit.  I think my favorite city to visit though is San Francisco and my favorite city to party in is Nashville.
I am a die-hard Ohio State Buckeye fan and vow that when I die, my ashes will be spread over their football stadium.  (Not sure Linda will honor that request).  By the way, in my second life I'm either going to be a star professional baseball player or a lead guitarist for a blues band.  I haven't made up my mind just yet.
When we're not working we like to get outdoors.  We walk, hike, bike and kayak as much as possible and are in pretty good shape physically.  We also occasionally get the opportunity to rock climb, go backpacking and/or car camping.  On July 6th we will be embarking on a family vacation  to the New England area, with most of our time being spent in a tent in Acadia National Park.
Listening to live music is another one of our favorite things to do, with blues and classic rock being our favorites.  I don't think that I have an all-time favorite band but have always enjoyed bands such as Aerosmith, Led Zeppelin, Stevie Ray Vaughan, Kenny Wayne Shepherd, The Eagles, Bad Company, Van Halen, etc.
I do about 99% of the cooking in our house while Linda does all the baking.  Her chocolate cake from scratch is the best.  I don't have a favorite food per se, though I love Mexican cuisine and anything that is hot and spicy.  I put hot sauce or jalapenos on just about everything.
Linda in currently on a nutrition kick where it seems as though she puts spinach in just about everything she eats or drinks and is detoxing one thing or another regularly.  I follow her lead to a point but I'm a sucker for good beer and hot wings which aren't exactly good detox foods!
Oh, and I don't have a favorite beer either.  I drink any craft beer that is on sale! 
That's all I can think of for now.  Maybe I'll add some more in the comment section later.
Try to have some fun with this!
We look forward to reading the comments.
Linda & Doug