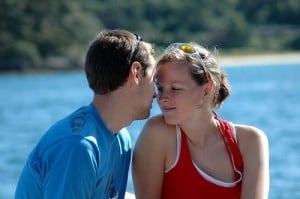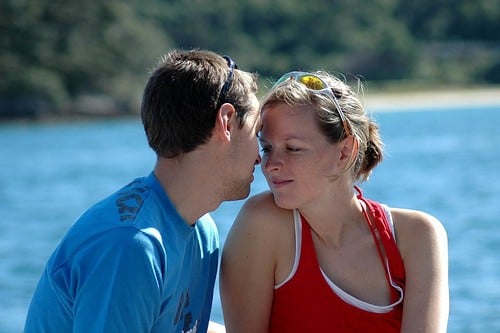 The following post was written by one of our readers, Duane.  In this post Duane briefly summarizes where he and his wife are at currently and gives those recovering from an affair encouragement to fight on for a better future.
Some of you may remember Duane (I notice that he has recently changed his username to "D") as he wrote a wonderful post a little over a year ago entitled,  "Affair Recovery and the 7 Stages of Grief."
"When my wife confessed her 18 month affair to me I immediately ran to Google to search for success stories, the one's where all was forgiven because the cheating spouse did everything in his/her power to right the wrongs. I never found a one. The most promising stories were the ones where the couple redefined their marriage, accepting the weave of the affair into the fabric of their marriage story (their metaphor, not mine) and those weren't good enough.
However, three years later and that metaphor is not only apropos, it's welcome (even warm and cuddly.) It is exactly how I feel. We've been through hell and back and proudly bear the scars of our journey.
The first two years were really bad, but we wanted the marriage to work so, while being true to ourselves, we both made the necessary compromises and found the patience to allow our marriage to mend in its own time. It's not like it was, but in hindsight it wasn't that great. We buried too many emotions, hid too many secrets, and chose harmony too many times over truth.
This past year has been about creating a new normal, one where we speak our minds and allow that our feelings may hurt the other, but that it's just part of the process, part of being a grown-up (even though we're both in our forties). We laugh more and talk openly about a great many things. We look forward to sharing our time together. We make love passionately. We are good friends once again. This coming year will be our twentieth wedding anniversary and the trials and tribulations we've survived have given us a sense of accomplishment, of deserved accolades.
There is still work to do. I'm emotionally guarded and still distant from her at times. I can't help it. Like an abused child I instinctively flinch under a raised hand. It's not that I'm afraid she'll do it again. It's more that I don't want to care if she does, so it's hard to invest. But I'm relying on patience and time. Overall, I'd say there is hope for a positive outcome.
I like to write once in a while to provide some hope to seemingly overwhelming situations. This website has been a lifesaver to me on many a dark day. Marriages can and do survive. I believe in most cases cheaters cheat because there are deeper personal issues being avoided that have nothing to do with the betrayed. The betrayed cannot take it personally. It isn't personal. And, in my case, though I'd venture to guess in many or even in most cases, as time passes the affair not only lessens in severity but also becomes a bump in the marriage, or to use another metaphor, a hitch in the stitching.
Three years after D-day and we are still here. I wish everyone on this site happiness and security in themselves, and to go forward in their healing with courage and love."
Looks like you haven't signed up yet to become a member of our site.  Check out all the benefits of membership by clicking here.
LINESPACE